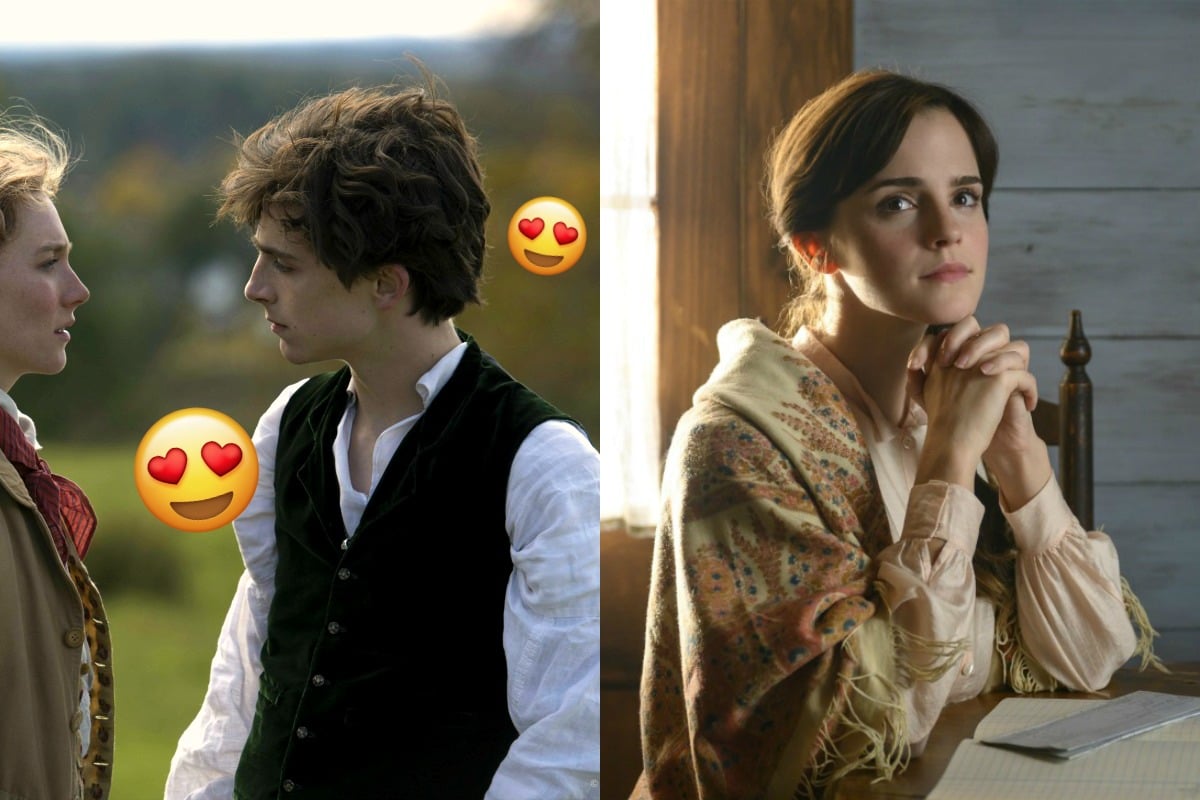 If you're still deciding whether to see Little Women at the movies then let me help convince you.
YES it is absolutely worth the price of the ticket and you should definitely go.
Take your friend. Take your mum. Take your significant other. Go alone. Just please actually go.
The latest big-screen adaptation of Louisa May Alcott's coming-of-age classic was, quite simply, one of the most beautiful films I have ever seen (all credit to Greta Gerwig, who was shamelessly robbed of an Oscar nod for Best Director. You can see our explanation for that garbage oversight here.)
Watch the trailer for Little Women below. Post continues after video.
I knew it had to end, but I didn't want it to. I was so absorbed in the exquisite cinematography; scenes that looked like paintings; costumes so gorgeous I almost wish bustles were still in fashion; dialogue so clever it felt modern while being completely of its time; an ensemble so perfectly cast they felt like family.