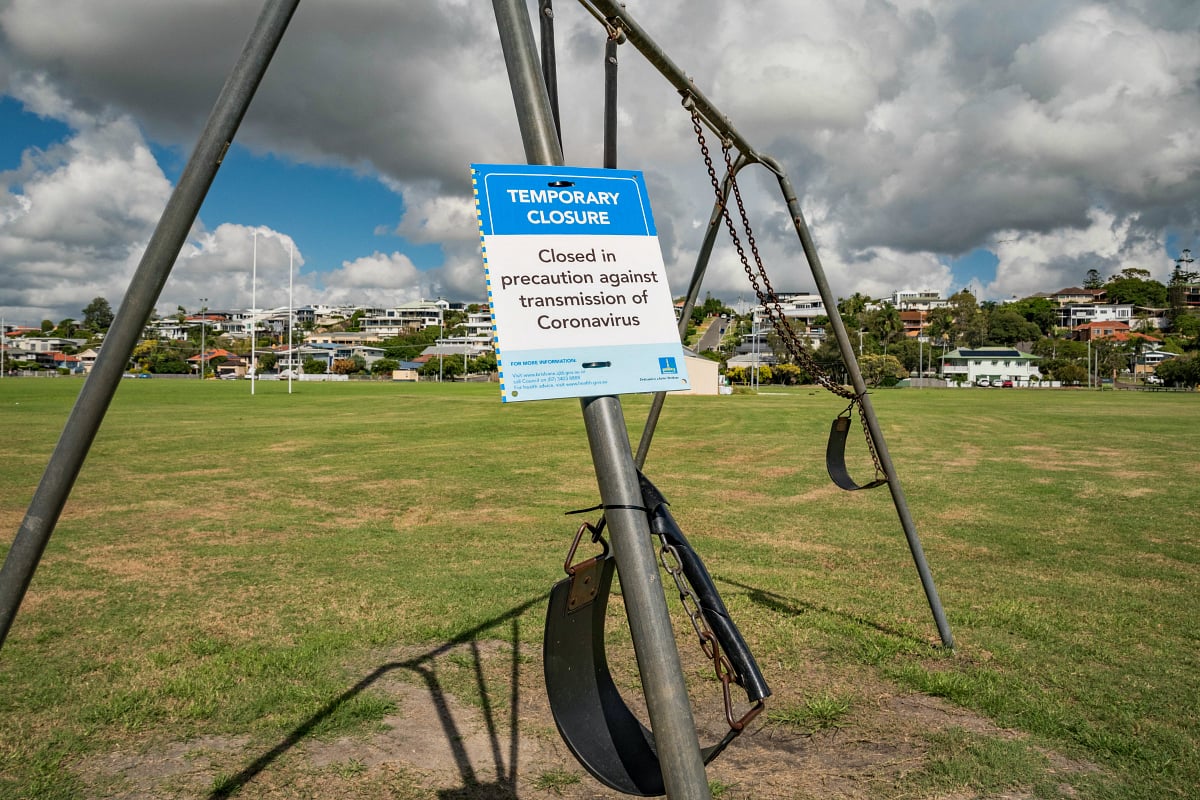 Never has it been so simple to help save lives. All we have to do is: stay home unless we need something absolutely essential; wash our hands more often and for longer than usual; and not touch our faces. Easy, right? Heroes, the whole lot of us.
But while we know it's absolutely crucial that we practise social distancing, we're all asking the same question: How long will novel coronavirus regulations last?
Watch: Mamamia's The Quicky host Claire Murphy delivers the facts on COVID-19.

The problem with answering.
You will have noticed that the folks in charge are reluctant to answer. Because in truth, it would be a guess.
The best academic minds in the country are doing constant analysis and modelling to inform the way authorities respond. But they're dealing with a whole lot of unknowns.
What is clear, is that Australia is currently at a crucial juncture in our fight against this virus. Now that our borders have closed to all but returning residents and citizens, all eyes are firmly on community transmission — that is, infections that spread between people who have not recently returned from overseas.