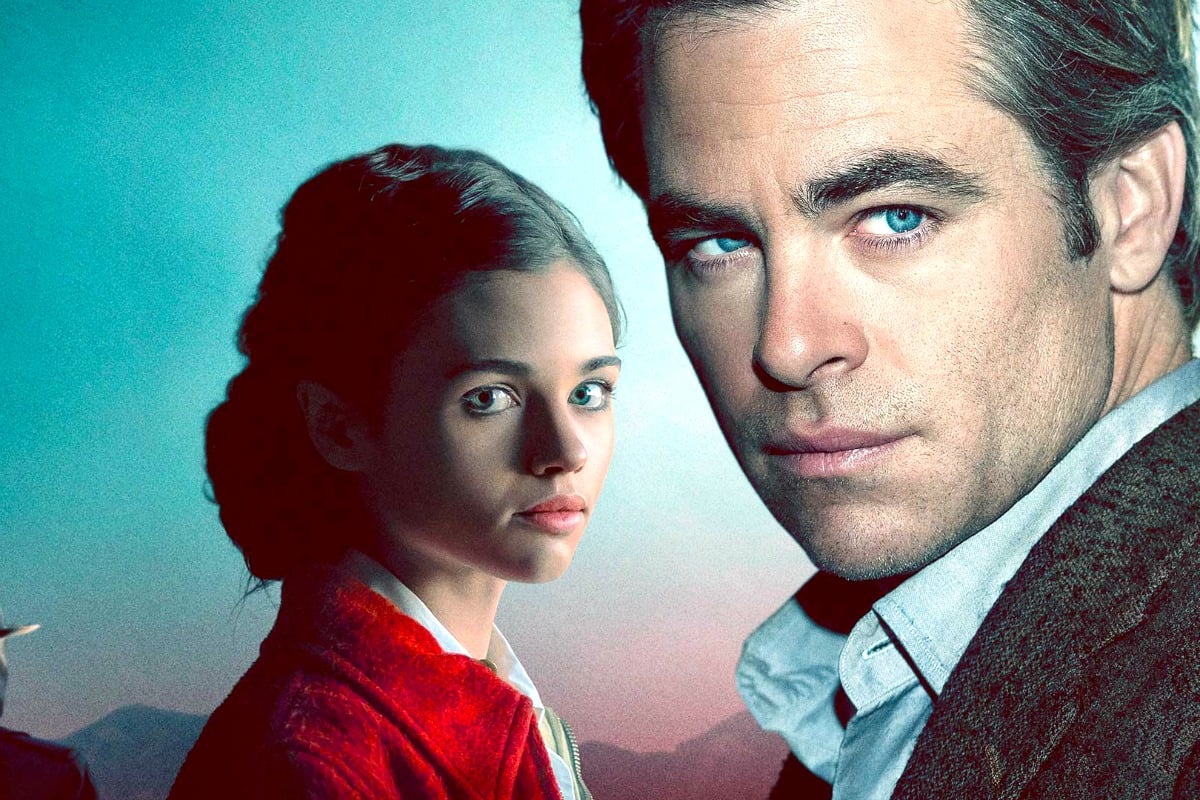 If you like the taste of prestige TV dramas that draw their inspiration from famous true-crime cases then there's a new addition to the TV library that you need to know about immediately.
I Am the Night is the new six-part series that premiered today on Stan, a series that has reunited powerhouse director Patty Jenkins, the genius behind Wonder Woman with Chris Pine.  Also known asWonder Woman's leading man and by far the superior Chris of all the Hollywood Chris's currently available (at least in my eyes).
The series tells the story of a teenage girl called Fauna Hodel (played by India Eisley), who was given away at birth and ended up spending her childhood outside of Reno, Nevada.
Fauna has grown up more-or-less comfortably with the mysteries surrounding her birth and origin, until one day when she makes a startling discovery that leads her to question everything she thought she knew about herself.
As Fauna begins to dig deeper into her past in a bid to uncover secrets about her own life, she becomes entangled with Jay Singletary (played by Chris Pine) a disgraced reporter who remains haunted by the one case that undid him.
A sinister trail of information leads them both to an infamous Los Angeles gynaecologist, Dr. George Hodel (played by Jefferson Mays) a man who we discover is actually deeply embroiled in the darkest depths of Hollywood, and possibly had a hand in one of the cities most gruesome and unsolved murders.
I Am the Night is a noir-style drama that paints of vivid picture of the world of Los Angeles in a particular moment in history,  in the vein of L.A. Confidential or Chinatown. 
The series is also based on the haunting beautiful memoir, One Day She'll Darken: The Mysterious Beginnings of Fauna Hodel penned by the real-life Fauna Hodel.
If you're not familiar with the legendary (and fairly horrific) Black Dahlia murder, the details of that case are also spun into the narrative of I Am the Night.
To say anything else would give away far too many spoilers for the final twists.
Pine is clearly relishing his role as a drug-addled tabloid reporter, an anti-hero who is as crafty as he is damaged and  India Eisley is quite mesmerising as Fauna.
You'll surely want to dive deep into her real-life story once you've finished watching the series, it's nearly more extraordinary than anything else you could hope to see on TV.
I Am the Night is available to watch now on Stan.