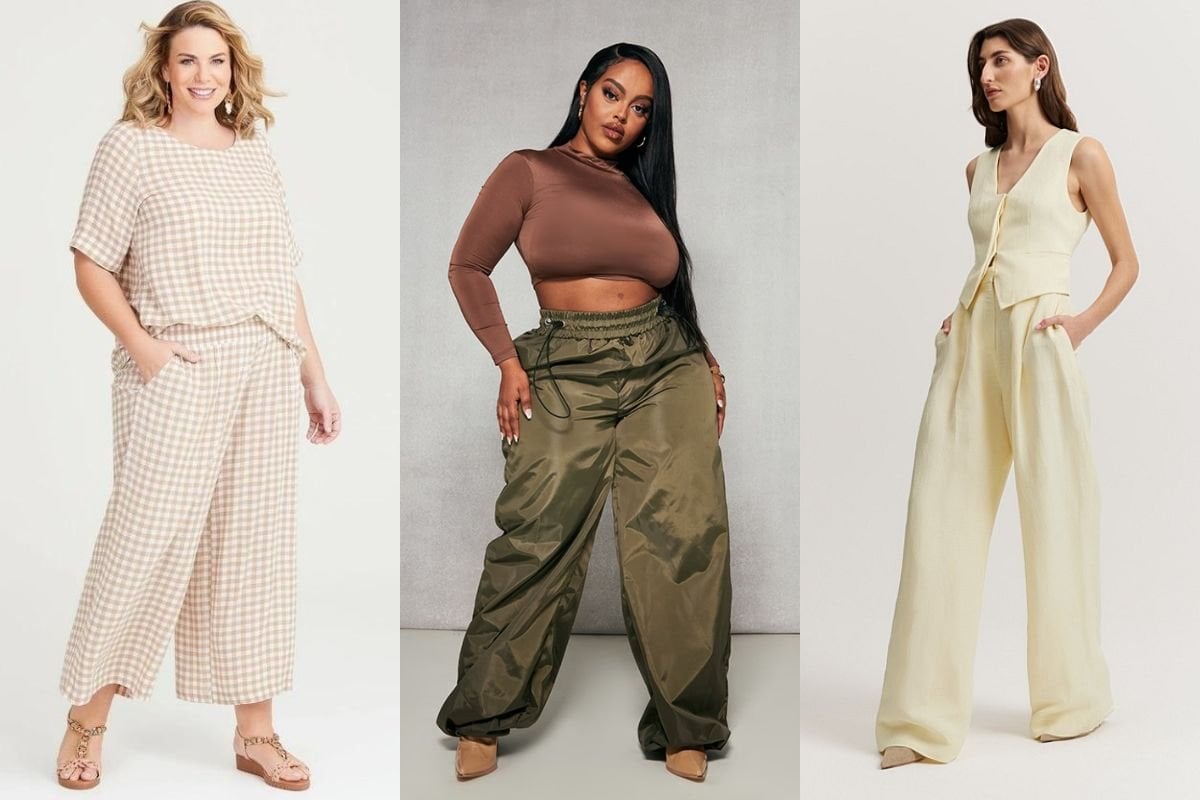 I wholeheartedly believe that if I took a DNA test, the results would tell me I'm 80 per cent Pakistani and 20 per cent denim, simply because of how many pairs of jeans I own.
But regardless, I am a creature of comfort, and while I would happily wear a good pair of jeans six out of seven days of the week, on that one jean-free day, I want to sport a trouser that doesn't feel restrictive but still makes me look put together.
Watch: How to wear track pants. Post continues below.
So, as every fashion writer does, I turned to Pinterest, which is where I discovered the endless trouser-based outfit possibilities.
After hours of scrolling, I had a board with over 50 pins of every style of pants you can imagine — wide leg, cigarette, high-waisted, linen, etcetera etcetera.
It didn't take long for me to inflict some serious damage on my debit card, and I ended up purchasing four pairs of pants for different occasions: Work, gym, casual days out and dinner with the gals.
So, because sharing is caring (and I love to talk about clothes whenever possible) I've rounded up the best pairs of pants (that aren't jeans) to help make your life a little easier.