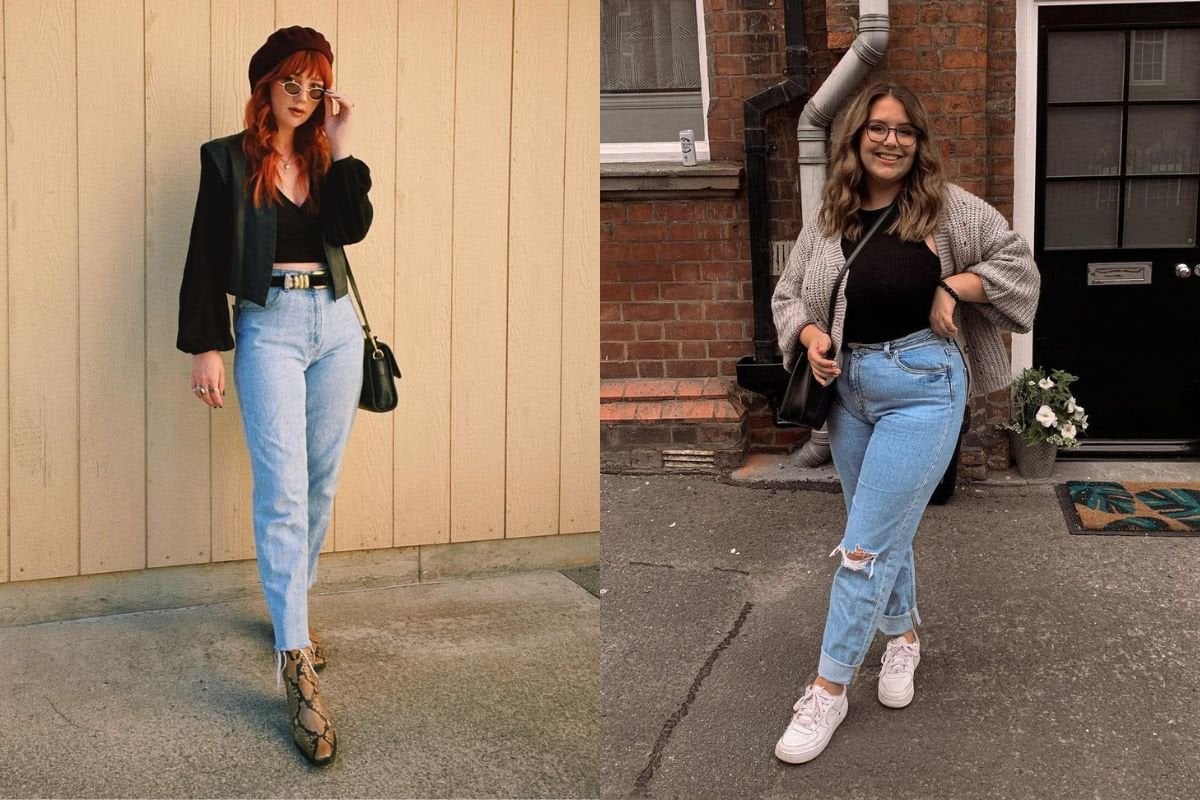 They were once the most hated style of denim, but now, the mum jean has become as much of a staple as the wide-leg or boyfriend. I'd go so far as to say that the style was ahead of its time, with most denim brands now stocking a their own version.
Mum jeans come in various lengths and washes, but they all have one thing in common: They have a higher waist and taper towards the end. The fit is baggy enough to keep things comfortable, and fitted enough to provide some shape, giving you the best of both worlds.
Watch: Iconic denim outfits. Post continues below.
They're tried and tested, and a style that we'll never tire of. While some consider cuts like the skinny jean to be dated, mum jeans have been a street-style favourite for years now, and their versatility allows them to be dressed up for the office or dressed down for a walk in the park.
Thanks to everyone obsessing over '90s fashion, these jeans are well and truly back on trend.
What are mum jeans? And how are they different to boyfriend jeans?
The amount of denim choices currently available on the market are seemingly endless, and it's confusing to know the difference between them all. As mentioned above, mum jeans are high-waisted with less stretch. This style is baggier around the thighs and tighter around the ankles, unlike the boyfriend, which is wide from top to bottom, giving a more oversized silhouette.