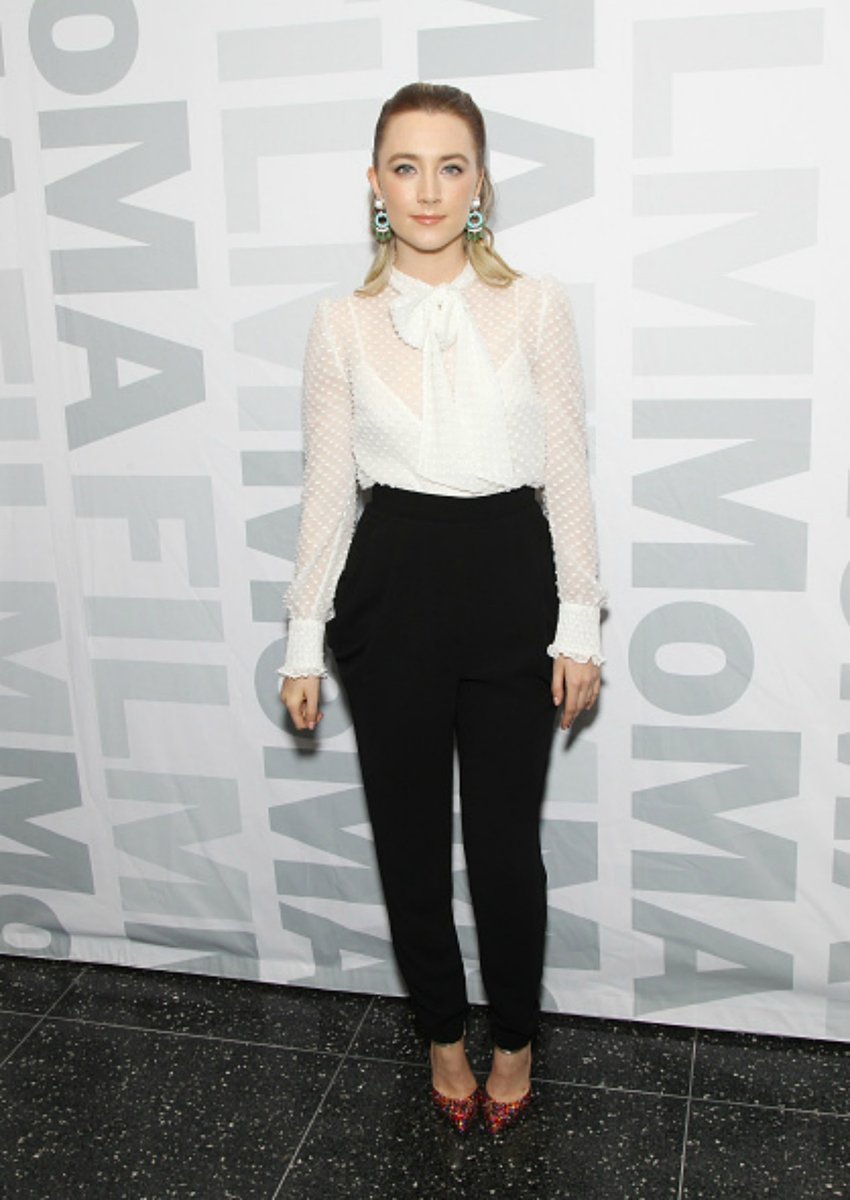 Back in the dark days of the mid-2000s when jeans were slung so low they posed a constant indecent exposure risk, I firmly believed I would never wear anything else.
I have a clear memory of being in Just Jeans and scoffing when I spotted a pair of jeans with a slightly higher rise than the beloved 'hipsters'. As if high waists would ever make a comeback! Were these people taking crazy pills?
Fast forward a decade or so, and the waistband of my pants/shorts/jeans/skirts/bikini bottoms have risen to the point where I can barely remember what my bellybutton looks like. Feel very welcome to call me Harry HighPants.
This all began about three years ago in a General Pants change room. I'd just about given up on the hope that I'd find a pair of flattering skinny jeans (incidentally, I railed about that right here), when a friend suggested I try a high rise. I figured it couldn't hurt, and grabbed a pair of high-waisted black Cheap Monday skinnies off the rack.
I loved them almost immediately — instead of making me look like Eugene from Grease, they made me feel, dare I say it, cool.
Since then I've just about banished any style that sits lower than right on my navel. Not only do I find higher waistbands more comfortable, I like the way my body looks in them. I've found a style that really feels like ~me~.
Meet my latest (and new favourite) pair! And don't judge me for the mirror selfie. Please.
So it saddens me to think I'd dismissed high waists for so long because I'd been led to believe they were dorky (thanks, pop culture) and/or criminally unsexy (thanks, tedious articles about 'the women's fashions men actually hate').
Now, I want to spread the gospel. I'm not here to tell you what to wear — I'm a card-carrying member of the 'wear whatever makes you feel great' school of style — but if you've been avoiding high waists because someone once told you they're unflattering or uncool or something equally ridiculous, I reckon it's time to reconsider.
Here are the eight reasons I can't get enough of 'em.
1. No accidental "cleavage"
First and foremost: it is so, so reassuring to wear pants or shorts that allow you to stand, sit, kneel and squat without revealing any unwanted 'cleavage' (of the, ah, butt kind) or the top of your undies.
Back in the days of low-slung jeans, I spent way too much time hitching them up at the back and avoiding having to kneel or sit in any capacity while wearing them. Not ideal, really. With my high-waisters everything's concealed, so I can move as I please.
Watch: Know what looks great with a pair of high-waisters? A white shirt. (Post continues after video.)