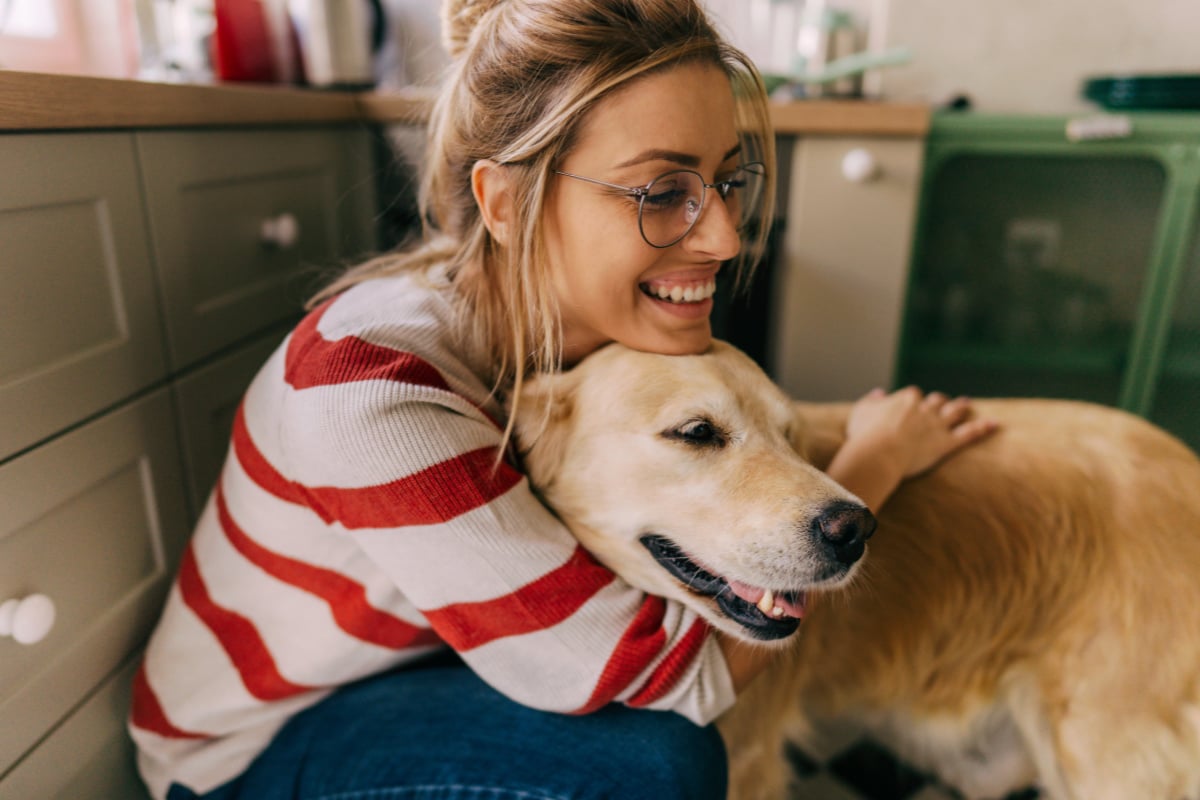 There's no frustration quite like wanting a dog, but being unable to have one.
And there could be many reasons for this: Your flatmates veto the suggestion, the landlord vetoes the suggestion, your partner vetoes the suggestion, you don't own your home and are worried about property damage, you have young kids and may not have time to look after said poocho, the list goes on.
Another reason holding people back from getting a dog? They're city slickers, and their lack of grass and… outside may not work for a dog.
HOWEVER.
Some dogs can tolerate living in apartments more so than other breeds, so we've labelled below the top dog breeds to adopt if you live in an apartment and want a furry, loyal doggo.
Watch: Turns out snuggling your dog at night is actually good for you. Post continues after video.
It's also worth noting that dogs would prefer a backyard over apartment living. And it will not necessarily be a walk in the park (no pun intended) to keep a dog in an apartment without regular play and exercise. You know, unless you enjoy destructive behaviour and chewed up couches.
If you do decide to welcome a dog into your apartment, perhaps consider adopting an older dog – a dog younger than two will need room for exercise (remember the zoomie phase?)
1. Yorkshire Terriers