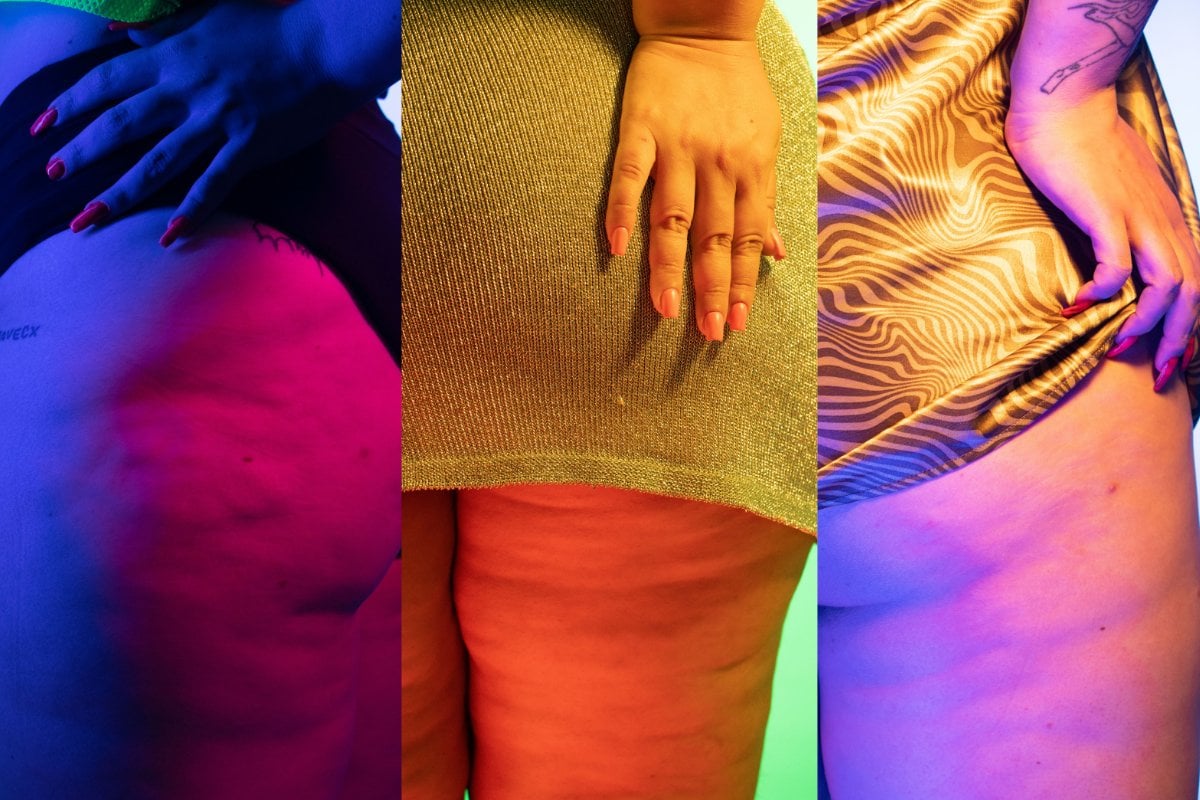 A Facebook post recently caught our attention. It was an anonymous post in the You Beauty group (if you don't already follow the page – you're missing out, friend), asking for 'CELLULITE HELP'.
It said:
I exercise everyday which includes walking and weighted squats, lounges etc …
I eat healthy.
I'm a size 6-8.
I'm 54kg (165cm).
I drink two to four litres of water daily.
I am 42 years old.
I dry brush.
Is there actually anything I can do about it? The rest of my body is toned and semi muscular but the back of my legs/butt.
The post racked up nearly 200 comments, with suggestions ranging from body cupping and RF technology to lymphatic drainage massage, exercise and dry body brushing.
So, it got us thinking. Can you actually change the appearance of cellulite? And do you need to?
Watch: Here are the horoscopes working out. Post continues below.
Of course, it goes without saying that cellulite isn't something that needs to be 'fixed' or 'treated'. Not by any means. It's a perfectly normal feature of women's skin and nothing to be ashamed of.
However, like all areas of beauty – including caring for the skin on your face – if it's something that bothers you, you're entitled to know what options are out there, no?