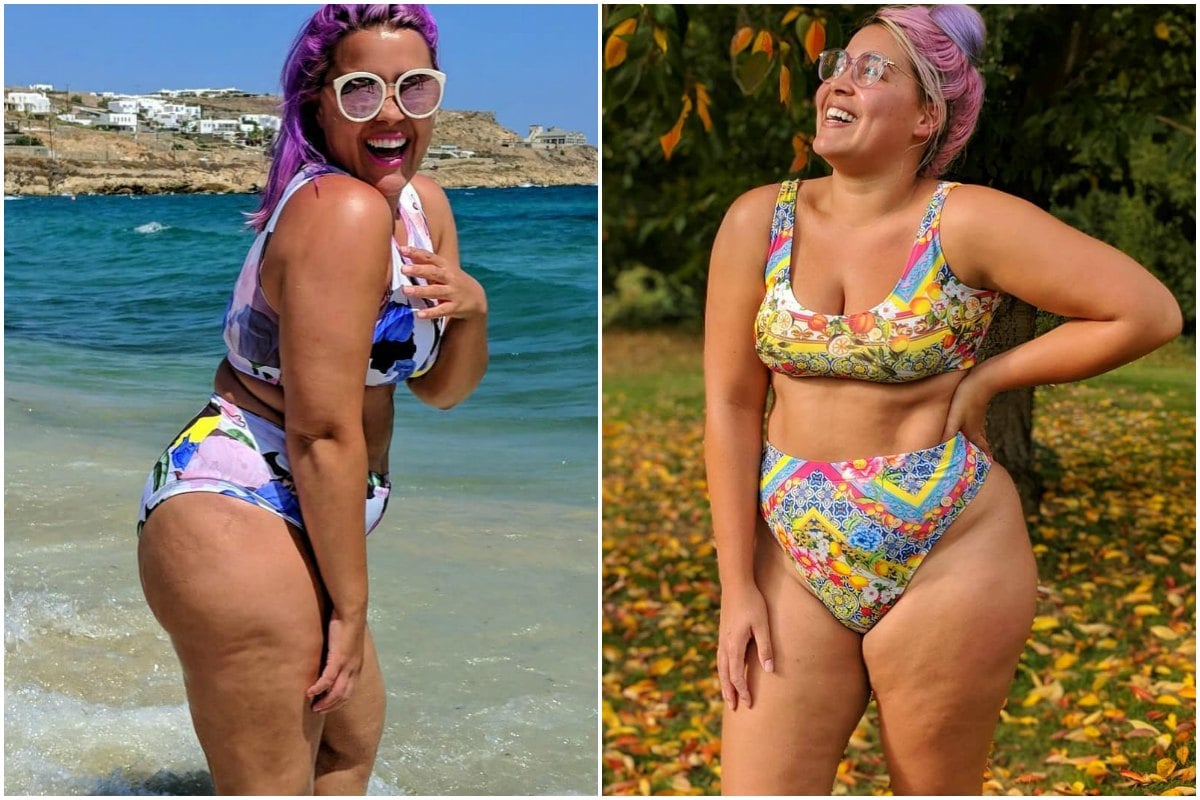 Imagine if cellulite didn't exist. Not that skin lumps and bumps didn't exist, but that you thought of them as normal. They couldn't be "fixed", so you didn't try.
Well, it wasn't that long ago that cellulite didn't exist. Just half a century ago, women in the US and Australia had never heard of the word. That all changed when Nicole Ronsard came along.
Body positive author Megan Jayne Crabbe has exposed the secret history of cellulite in a podcast with Russell Brand.
#donthatetheshake is the social media, body positive movement we can't get enough of:
She tells Brand that those lumps and bumps, which nearly every woman has, used to be just seen as "a variation of flesh".
"And then in 1972, a woman, Nicole Ronsard – she owned a beauty salon in New York. And she started selling procedures to get rid of cellulite. She wrote a book about getting rid of cellulite,"  Crabbe explains.
Before long, cellulite was seen as a "hideous, disfiguring" flaw.
"And this woman, Nicole she became a millionaire," Crabbe adds.
Ronsard didn't invent cellulite. In Europe, beauty businesses had been using the word to sell their services to women since the 1920s. Ronsard, who'd moved from France to the US, clearly saw the potential to sell a few services herself.
 

View this post on Instagram