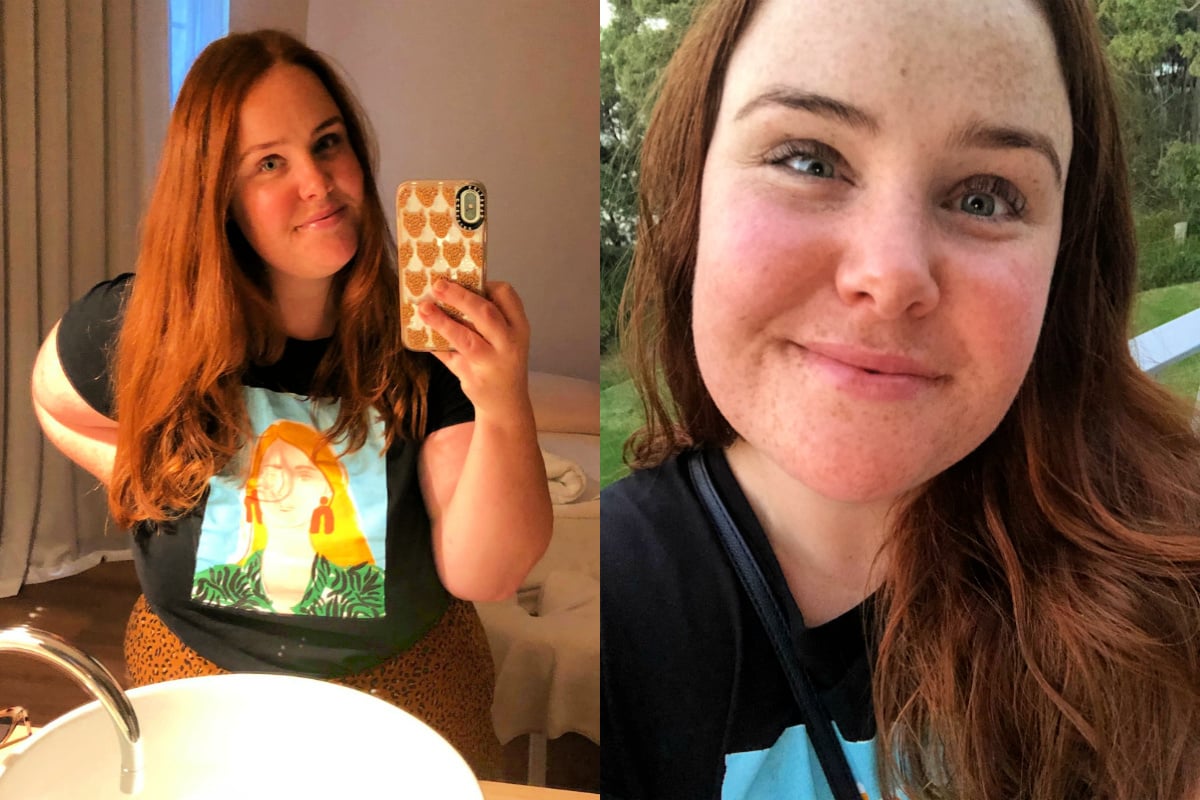 Mamamia's Tried and Tested series drops every Monday and is your weekly review of the latest to hit our desks in beauty, health and wellness. You won't find any #sponsored content here, just honest, relatable and independent advice. This week, Senior Lifestyle Writer Amy Clark road tested a lymphatic drainage massage.
About a month ago, I decided to go get my lymph nodes stimulated for an hour and a half.
There, in the dimly lit room that smelt like what I'd describe as 'spa', a lovely lady stroked all my nodes and glands to the nondescript sound of xylophones and nature.
The whole thing was so relaxing, I legitimately fell asleep. And, if we're being honest here, I also let the tiniest of farts slip.
"Happens all the time," the very serene Spa Bannisters Port Stephens massage therapist murmured while lightly tickling the side of my neck…
Look, I'll acknowledge this is all sounding a bit weird and not at all what you signed up for, but stick with me as I tell you more about what getting a lymphatic drainage massage is really like.
Speaking of massages, here's a few quick and easy neck and shoulder exercises you can do at work courtesy of Sam Wood. Post continues after video.
Lymphatic, who? Drainage… what?
Here's everything you need to know about lymphatic drainage massage and if you should get one.
What is lymphatic drainage massage and how much does it cost?
On a basic level, lymphatic drainage massage is a very specific massage technique designed to, as I mentioned before with zero context, stimulate your lymph nodes and lymphatic system.
What are lymph nodes and the lymphatic system? Let's quickly rewind.
Think of the lymphatic system as your body's waterway and lymph nodes as filters. Their job is to get rid of any toxins in the 'water' flowing through your system called lymph fluid. Our lymphatic system usually does a pretty good job of circulating lymph fluid around the body and filtering out the gunk, but some circumstances like illness, taking certain medications and not living your best life can cause it to build up and remain stagnant in the body. This is where lymphatic drainage massage can help.