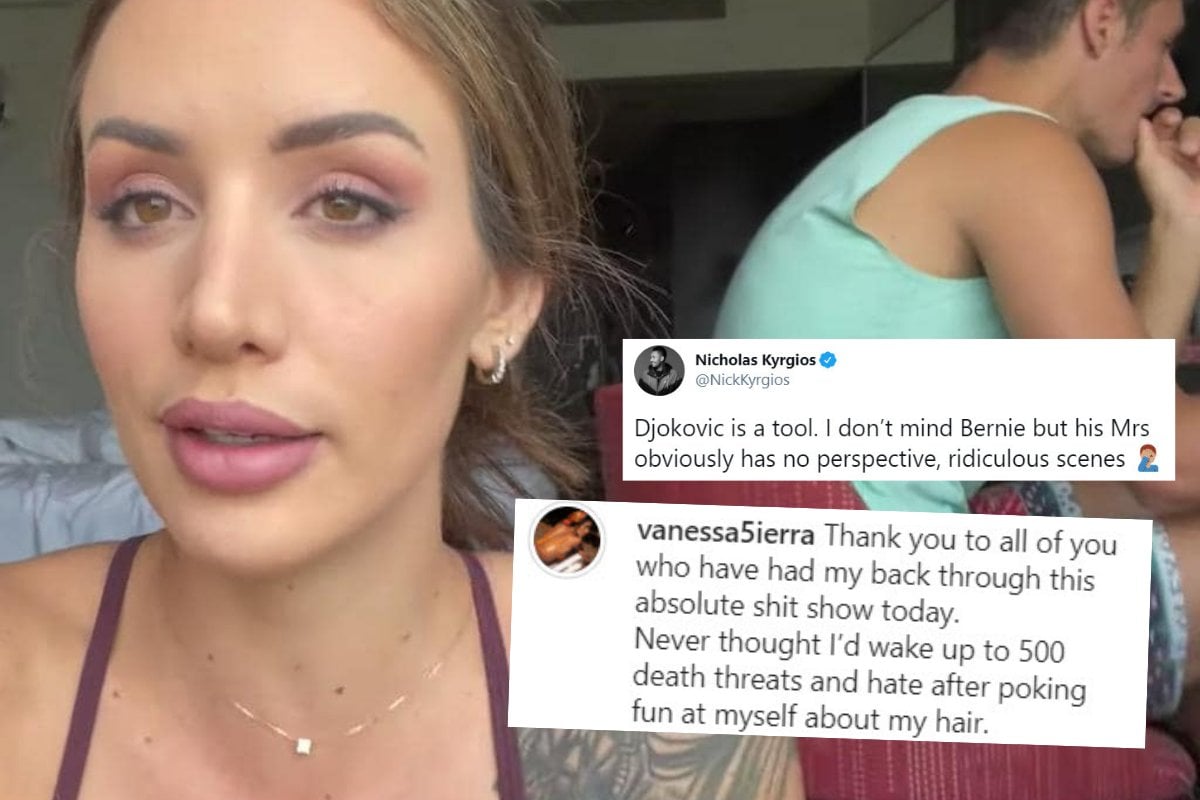 Vanessa Sierra, the partner and coach of Australian tennis player Bernard Tomic, says her comments in a video detailing her experience in hotel quarantine have been misrepresented, resulting in her receiving death threats.
On Monday, Sierra, the girlfriend of world No.228 Tomic uploaded a YouTube video about what life was like in hotel quarantine.
The video, which gave a tour of their room and saw Sierra say "the worst part" was not being able to have her hair washed by a hairdresser, received major media attention on Tuesday. But in an Instagram post, she said the "s*** show" that followed was unwarranted.
Watch: The Today show discusses the complaints of tennis players in hotel quarantine. Post continues below video.
"It's easy to take something out of context when you take two sentences out of a 10 minute vlog, and throw it in a negative news story on mainstream media amidst tennis player complaints about their mandatory quarantine," she wrote.
"My vlog is irrelevant to the above complaints. Social media is my full-time work and daily vlogs on YouTube are a part of this, I'm real, honest and raw and show things as they are."
She said the media coverage made her look bad, due to "cutting and merging".
"Had these same people watched my vlog without [Channel 7's] influence, I'm sure they would've seen my video as tongue in cheek and light-hearted, and found it somewhat interesting to have this preview of our lives.
"People who know me know I'm not one to complain. And yes. I will make jokes to brighten a mentally challenging situation."
She said she had received "500 death threats and hate" over the video.