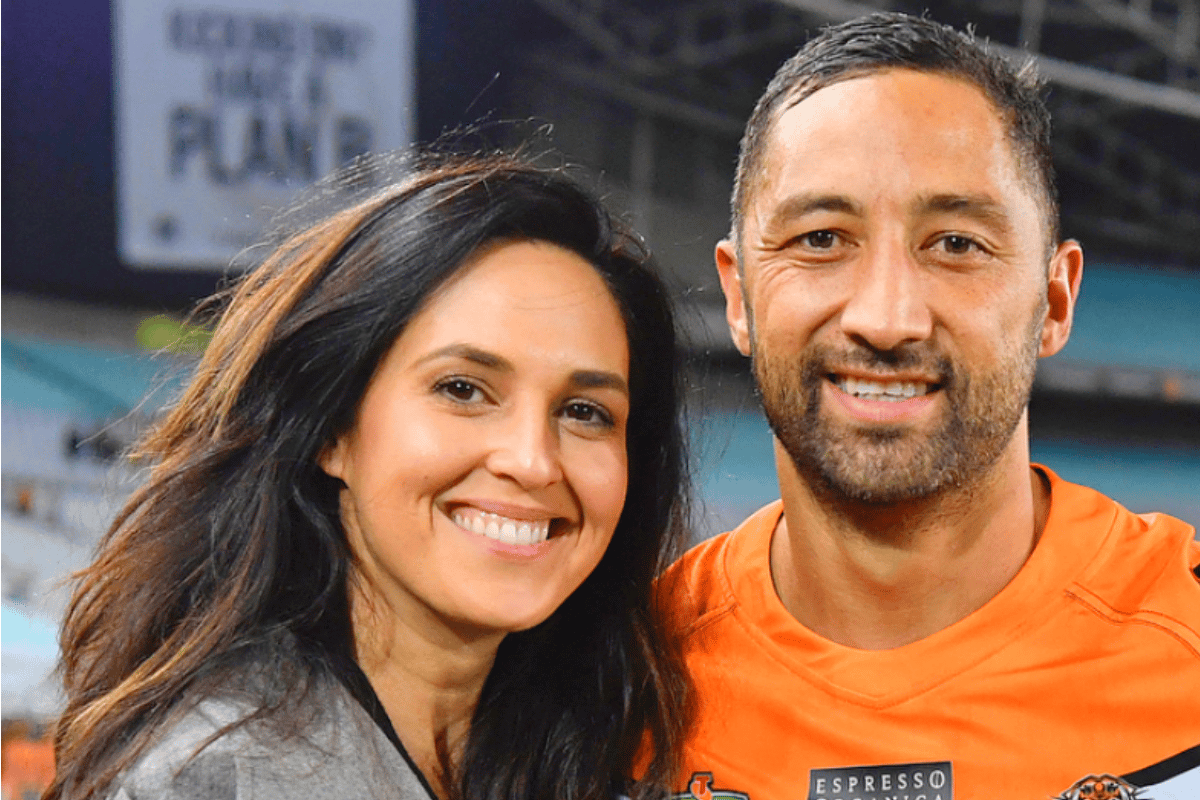 Life could have turned out quite differently for Zoe Marshall, co-host of Mamamia's parenting podcast, The Baby Bubble.
Zoe, 32, who co-hosts the podcast with Sean Szeps, shares 10-month-old Fox with NRL player husband Benji Marshall. On the podcast she discussed some of her journey to becoming a mum.
"I am an only child," she began explaining to Sean, who has 16-month-old twins Stella and Cooper with husband, Josh.
"And [was] incredibly enmeshed with my mother, [who] was like my best friend. And she died when I was 22.
"I was very alone in the world. And I was very scared that could happen to my child."
LISTEN: Zoe Marshall talks about her family planning on Mamamia's latest podcast for new parents, The Baby Bubble.
When Zoe met her husband Benji, she knew he wanted children – in fact six children.
"I pushed off having kids for such a long time, that actually, we did have a very strong conversation where he was like, 'If you don't want this, I don't know that we can be together'."
Zoe explained she was surprised by Benji's attitude at first, telling her co-host, "That's really challenging for a woman to go, 'Am I not enough to not have a baby with?'"
Seam observed it was a brave thing for Benji to admit in a relationship, and Zoe agreed that she was "proud" of him for doing so.
"He said that I tricked him because he said at the beginning I did want [kids], but then I was really scared to have a kid."
 

View this post on Instagram