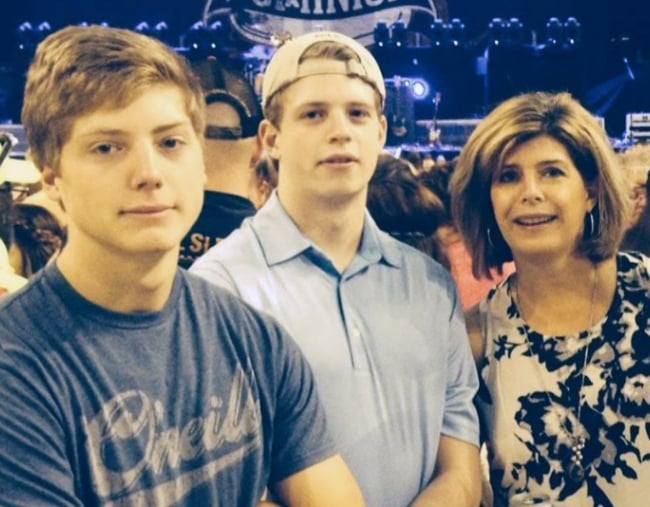 Content warning: This story contains details of drug overdose that some readers may find triggering.
Sunday mornings for Becky Savage usually involved washing. Lots of it.
With four school-aged sons, picking up a week's worth of sweat-stained hockey jerseys and dirty underwear off the floor was a Sunday morning ritual.
When Becky quietly tiptoed into her 18-year-old son Jack's room to gather his laundry on Sunday the 14th of June, 2015, she watched him for a moment as he slept. He looked like an angel.
Gently she went to wake him. Those next few moments still haunt her to this day.
"Jack was lifeless … lifeless as I picked him up and placed him on the floor and started CPR … lifeless as I ran to get my cell phone and call 911 … lifeless when the paramedics got there and took over," the nurse recalled to Today of when she realised Jack hadn't been asleep that morning.
"I remember hollering for [my other son] Nick, for him to come up, and how he never came. I cannot even begin to describe the numbness that took over me. They are the worst feelings I have ever felt in my life."
Watching paramedics pump up and down on Jack's chest, Becky didn't think things could possibly get worse. But they did.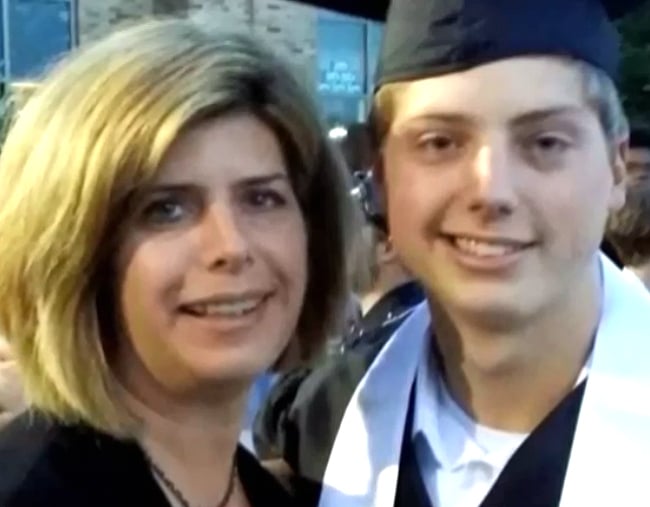 Minutes later, one of the paramedics working on Jack ran downstairs into the basement of their Granger, Indiana home.
"I had no idea at that point what they were doing in our basement. And then I remember one of them coming up and asking for a coroner. That's the last thing that I remember that day," Becky told CNN.
Unbeknown to Becky, a second 911 call had been made, this one for her eldest son Nick. His friends who'd slept over downstairs had woken up that morning to find the 19-year-old wasn't breathing.
In one night, Becky lost two of her sons because of one bad decision they'd made together.
The night before, Nick and Jack went to graduation celebration parties. Both boys came home with some friends around 12:30am, checking in with their mum who'd been waiting up for them.
They both were also drinking when they decided to take prescription pills that were being passed around at one of the parties. Nick and Jack died that night from acute alcohol and oxycodone overdoses.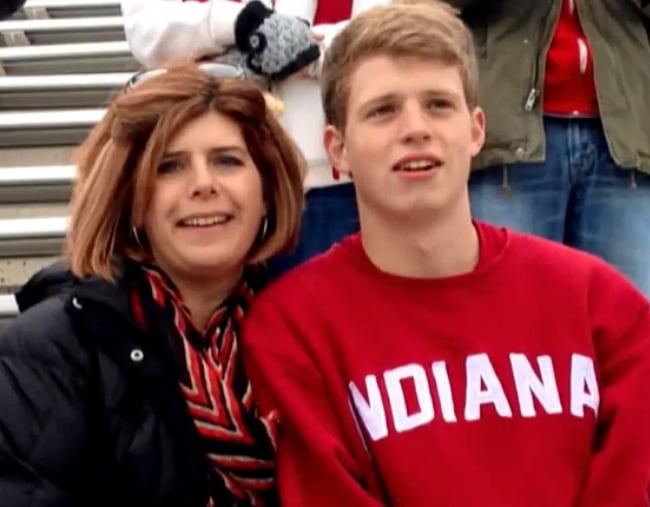 Becky remembers making the harrowing phone call to her husband Mike "sometime later that morning". He'd been out of town with their two younger sons Justin and Matthew.
"He arrived home to a cul-de-sac full of lights, sirens, ambulances and police cars. I'll never forget his face as I opened up the front door for him. My husband collapsed to the floor," Becky told Today.
"But worse was having to tell my younger two sons that their two big brothers had died and are gone forever.
"The look of sorrow and heartbreak on their faces as the reality of the situation sunk in is something that they should never have had to experience and something I will never forget."
Neither Nick nor Jack had ever been caught up in drinking or taking drugs. Both boys graduated high school with good grades, and were captains of their high school hockey teams their senior years. Nick had already completed a year of college and was home to spend the summer with his family. Jack was preparing for his first semester of college.
But that night, they became two of the 4,235 people aged between 15 and 24 who died of drug overdoses in the U.S. in 2015, Patch reports.
In Australia, the Australian Bureau of Statistics report 2016 saw our highest recorded drug-related death toll in 20 years - 1,808 people died that year at the hands of benzodiazepines and oxycodone.
Nick and Jack's friends describe the kind of young men they lost to overdose. Post continues after video.
"They chose to drink, and they chose to take a pill when it was offered to them. These choices were mistakes, and my boys paid the ultimate price for them. Our family was changed forever," Becky said.
"I still think about them every day and the loss of them continues to be overwhelming at times. I am still getting used to the person I never wanted to be, the mother who has two empty seats at her dinner table.
"There are times when grief makes me feel like I'm losing my mind. Like my brain has been hijacked. Could we have done anything differently? I thought we had done all the right things as parents."
In honour of Nick and Jack, Becky and Mike started the 525 Foundation named after their sons' hockey jersey numbers - Jack's, 5, and Nick's, 25. Becky estimates she's spoken in front of 2,300 students so far, raising awareness about the dangers of alcohol and prescription drug misuse and abuse.
Their goal, "to prevent another family from having to endure the pain of such a tragedy through outreach, education and support."
In February, the 525 foundation held a pill drop to dispose of unused and potentially harmful prescription pills.
They collected over 327 kilos of medications sitting forgotten about in first aid kits and bathroom cabinets in their community. That's 327 kilos of pills that will never touch the tongues or take the lives of young people like Nick and Jack.
Although no amount of charity work will undo the split second decision that took Nick and Jack away from their family, Becky hopes she can build something positive out of her family's tragedy.
"Bad choices are made by people every day, and unfortunately theirs cost them their life. What I want you to remember, as parents is that every moment with your child is a moment to cherish and remember," she said.
"Each moment is creating a memory, and those memories are priceless."
If you or someone you know is experiencing drug addiction, please contact the Alcohol and Drug Foundation on 1300 85 85 84 or Lifeline on 13 11 14. If you or they are in immediate danger, call 000.
Red Frogs Founder Andy Gourley shares the advice every parent needs to hear when it comes to keeping kids safe with drugs and alcohol below.