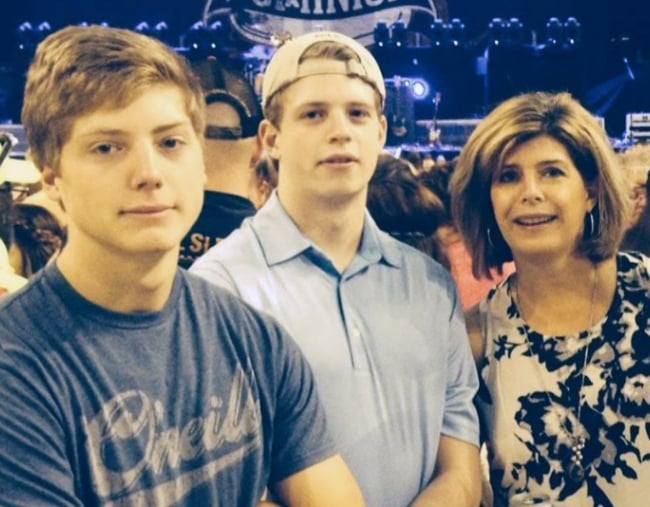 Content warning: This story contains details of drug overdose that some readers may find triggering.
Sunday mornings for Becky Savage usually involved washing. Lots of it.
With four school-aged sons, picking up a week's worth of sweat-stained hockey jerseys and dirty underwear off the floor was a Sunday morning ritual.
When Becky quietly tiptoed into her 18-year-old son Jack's room to gather his laundry on Sunday the 14th of June, 2015, she watched him for a moment as he slept. He looked like an angel.
Gently she went to wake him. Those next few moments still haunt her to this day.
"Jack was lifeless … lifeless as I picked him up and placed him on the floor and started CPR … lifeless as I ran to get my cell phone and call 911 … lifeless when the paramedics got there and took over," the nurse recalled to Today of when she realised Jack hadn't been asleep that morning.
"I remember hollering for [my other son] Nick, for him to come up, and how he never came. I cannot even begin to describe the numbness that took over me. They are the worst feelings I have ever felt in my life."
Watching paramedics pump up and down on Jack's chest, Becky didn't think things could possibly get worse. But they did.