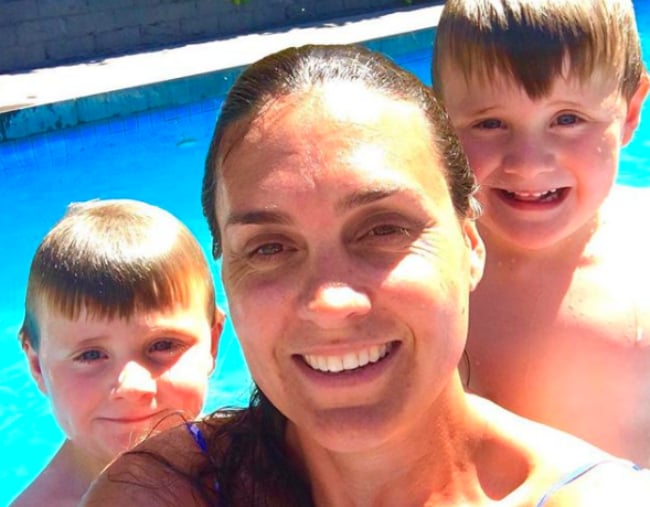 I try to live my life by the mantra "wherever you are, be all there".
Juggling everything you can be as a woman in 2018 is hard. Opportunities are everywhere but you can't spread yourself too thin.
It was my choice to have a large family and I am obsessed with my children. I think they're hilarious and talented and a joy to be around. I also find it relentless, thankless and stifling a lot of the time.
Part of me still yearns for the spontaneous, opportunistic life I led before I became a mum. Most of me wants nothing more than to just be with my boys. It's a constant tug of war.
I had four boys in five years, so for a long time I was just surviving. I have the utmost respect for full-time mothers who devote themselves to their children, leaving little time and energy for their own interests.
I was on that treadmill for years. The daily grind of raising children can quickly have you caring for everyone else before yourself and each day slips through your fingers faster than the day before.
In the longer term this is not a healthy way to live. Physically or emotionally. You can't push your own interests or ambitions to the side for too long without feeling bitter or resentful. Most importantly, I believe that by honouring yourself you're also being an even better role model to your children.
They are watching our every move, absorbing our actions like a sponge. By doing something just for you, you're actually doing it for your children too.