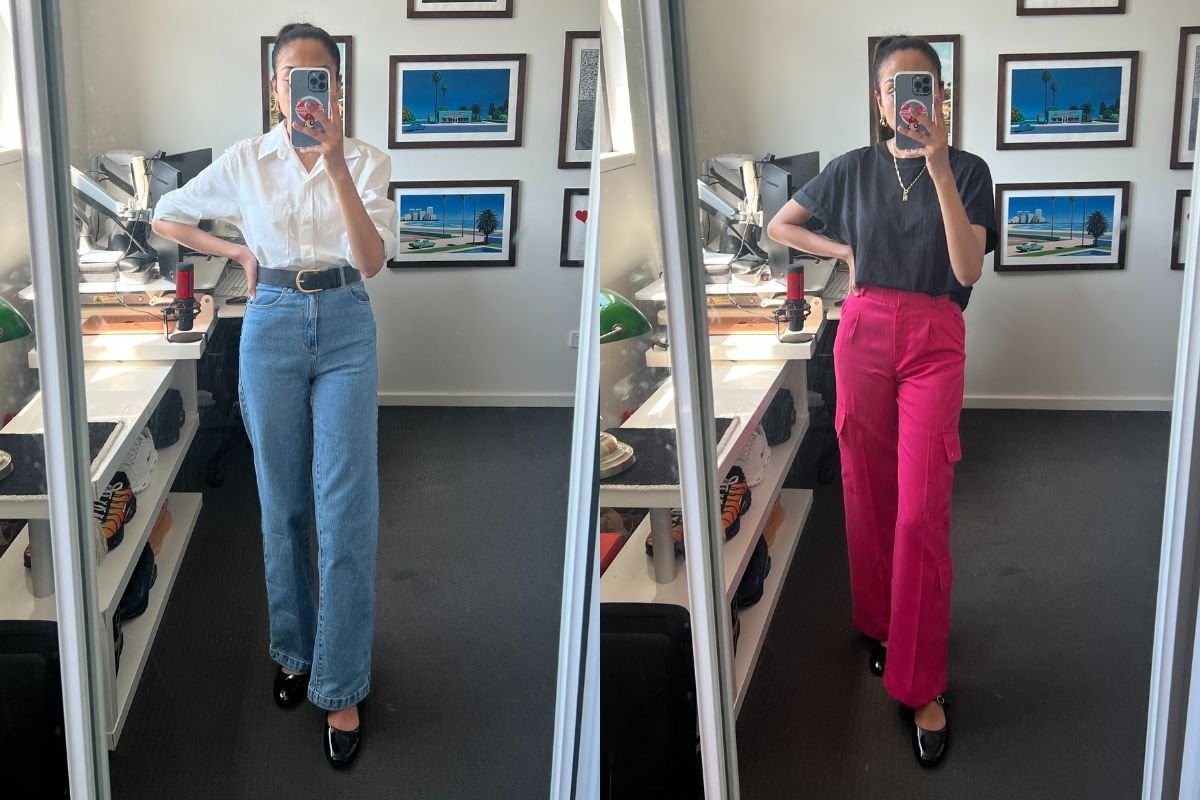 For the last few years, ballet flats have been getting a bad rap. They've been called ugly, unflattering and uncomfortable, and frankly, I was tired of the slander.
You see, the day I put on my first pair of ballet flats back in 2009 was the day it all changed for me. Even when the trend died out, I refused to throw my flats out for sneakers. My loyalty towards them were unmatched, and no shoe even came close to pushing them off the pedestal.
Watch: Your day with or without heels. Post continues below.
In my opinion, they're chic, versatile and I think they're comfortable, so I'm thrilled that they're making a comeback.
I'm not a heels girly, and I'm certainly not someone who wears sneakers outside of the gym, so for me, ballet flats are a happy medium. From mary-janes to pointed-toe, ballet flats are back and better than ever.