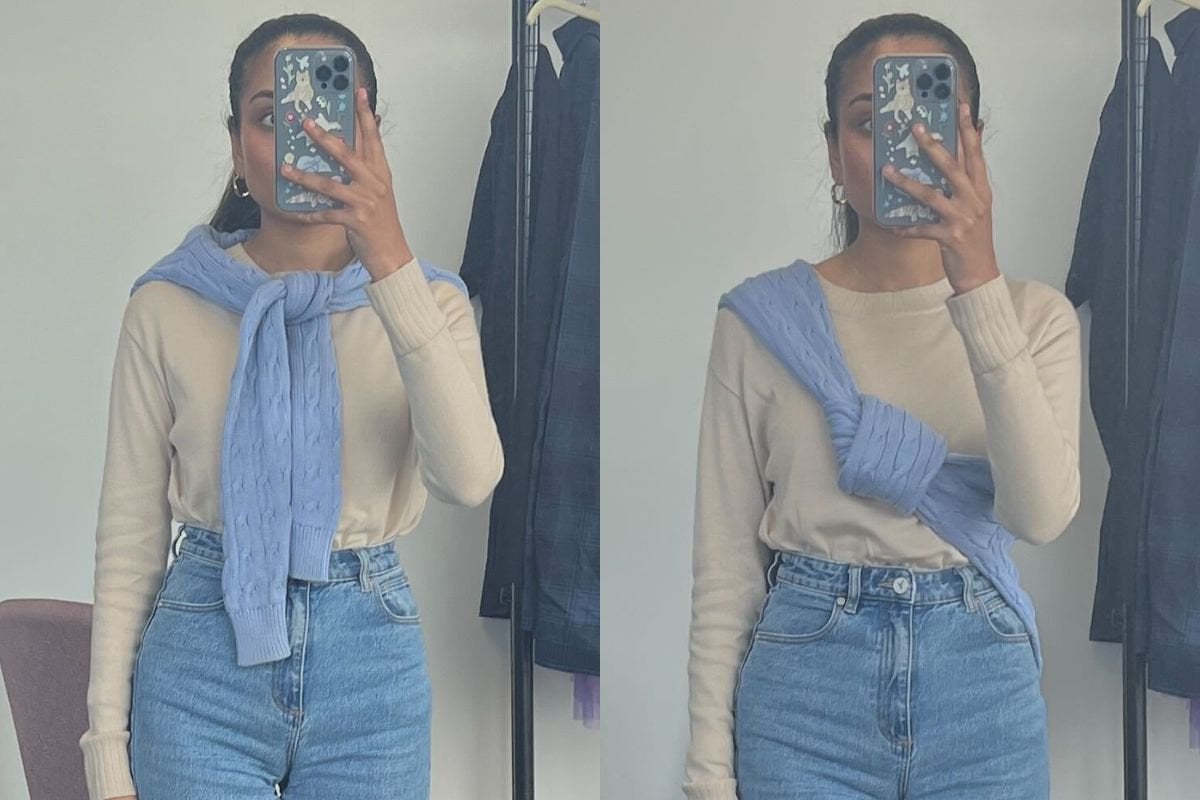 Regardless of where we are in the year, cardigans are a closet staple. From the heavy, knitted variety to the ones that are lightweight and breathable, cardigans are consistently trending and can help turnaround an otherwise basic outfit.
Thanks to the resurgence of Y2K, more and more people are finding new and unique ways to style their cardigans, proving that the coverup is one of the most versatile pieces of clothing — I mean, Taylor Swift did write a song about it for a reason.
Watch: One Scarf Three Ways. Post continues below.
We've seen fashion influencers and celebs layer cardigans over dresses and skirts, while others choose to not wear them at all, instead opting to tie them in different ways to help make their outfit more interesting.
So, because I wanted to try out the trend for myself, I grabbed my Ralph Lauren cardigan — that I thrifted for $30 —found a mirror, and got to work.
The thrifted cardigan in question. Image: Supplied.