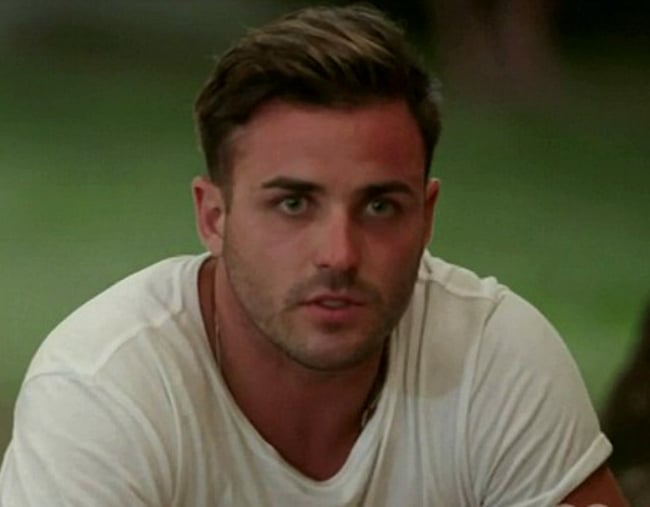 It's less than a week in and the Bachelor in Paradise contestants are looking more than a little sun-kissed.
In fact, viewers have noticed that many of them are pinky-hued and downright sunburnt.
But while this looks like a case of the contestants forgetting to slip, slop, slap – Cancer Council Australia warns their casual attitude to sun safety may be sending the wrong message to viewers.
Cancer Council Australia Skin Cancer Committee chair Heather Walker tells Mamamia getting sunburnt is not something to be taken lightly.
"Sunburn is a sign that skin cells are damaged beyond repair – and that's why your skin peels off, because your cells are so damaged your body just wants to get rid of them," Walker says.
"Getting sunburnt just once every two years can triple your risk of melanoma, which is the deadliest form of skin cancer."
Davey already looks to be burning on day one. Post continues.


The only way to prevent this kind of damage, Walker says, are the measures we all know and too often ignore: cover up with some clothing, put sunnies and a hat on, find a nice big shady tree to sit under when you can and, of course, regularly apply high SPF sunscreen.
And while most of us know that getting beetroot is bad for us, Walker warns that even the tan the Bachelor in Paradise cast will no doubt be leaving Fiji with is a sign of poor skin health.