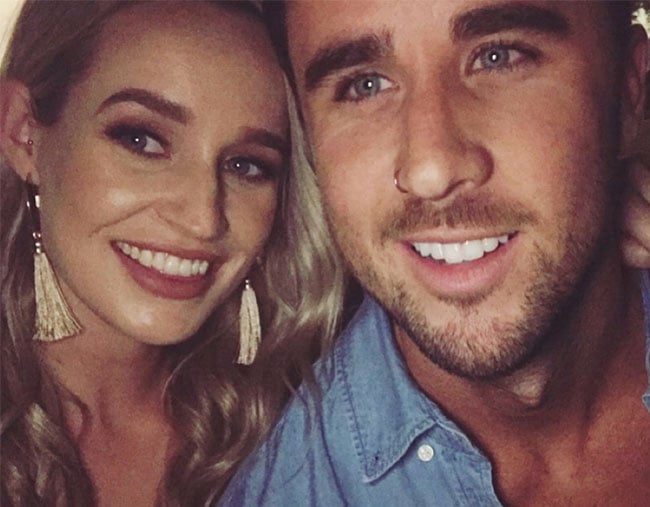 Update: A spokesperson from Bachelor in Paradise production company Warner Brothers via Channel Ten told Mamamia:
"Being single and available to find love is a prerequisite for being on Bachelor in Paradise. Brett and Steph were originally contacted as individuals but said they were seeing each other, so we wished them the best and moved on."
"They both then separately contacted us saying they were now in a position to go on the show, we had no reason to doubt what they said was true.
"Once it was confirmed during filming that Brett and Stephanie were actually dating, Stephanie was no longer eligible for the show."
In the many, many months before Bachelor In Paradise hit our screens, we were worried our biggest problem would be struggling to remember where the heck all these past Bachelor and Bachelorette contestants had come from.
What if we saw someone and… didn't remember ever seeing them before?
And that's exactly what happened when the show premiered on Sunday night and Brett Moore appeared on our screens.
Brett, according to Channel 10, is a 28-year-old who appeared on our screens on the latest season of The Bachelorette. A deeper dive (thanks, Wikipedia) reveals he somehow made it to episode five of the show despite us… literally never seeing him before in our lives.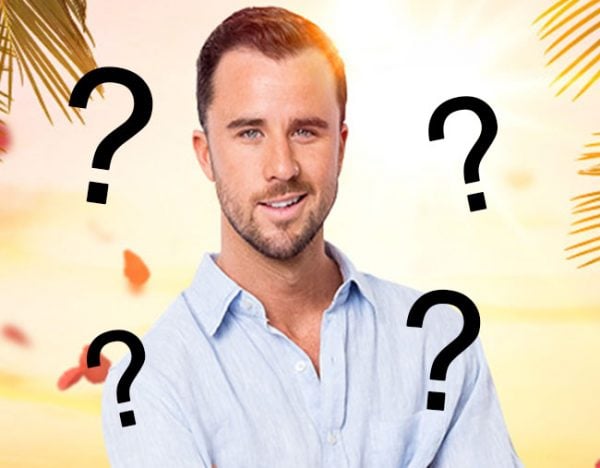 But believing he was a complete and utter stranger wasn't the only problem with Brett. Oh no.
You see, it appeared Brett also had a girlfriend back in Australia, something which kinda sorta seems counterintuitive to the idea of heading to a tropical island with the hopes of meeting a fellow, attractive D-list celebrity to sell wedding pics to a magazine sail off into the sunset with.

Missed last night's episode of Bachelor in Paradise? Read The Twins' latest recap here.
Things all came to a head on last night's episode when fan-fave Tara, who claims she is "close friends" with Brett's rumoured lady love, and a show producer confronted Brett about the relationship.
Watch: Brett denies he and Steph are in a "Facebook official" relationship.
"I thought you and Steph were seeing each other..." she began, to which Brett replied: "Yeah we have been."
But when a producer practically screamed 'ARE YOU DATING STEPH YES OR NO' at Brett, he said his relationship with Steph was not "Facebook official" and therefore a nonissue.
"Both of us knew there was a chance we could end up here [on Bachelor in Paradise] and that would be a bonus," he told Tara.
"It would be a bonus to have her here."
After his elimination from the show during last night's rose ceremony, where the women on the island had the power, Brett has shared his own side of the story on Instagram.
Writing on his travel blog's Instagram page, Brett claimed he had been 'set-up' to look like the bad guy by the show's producers.
"IMAGINE: you were in the really early days of dating someone and after a hectic year filming two TV series - along with some personal travel - leaving little time together since meeting," he wrote.
"IMAGINE: you were both asked to then go on a show in Fiji, sip cocktails with your mates from the last two series and, more importantly, spend time with THE girl you're interested in, all the while being paid.
"Then imagine you arrived on the island first, her contract only then to be ripped up; leaving it too look like you went on a dating show without her."
LISTEN: Zara and Michelle are here to dissect all the highs and lows of the first episode of Bachelor in Paradise including the love square that turned back into a triangle in about five minutes. Post continues after audio.
Brett then claimed the confrontations between him, Tara, and the show's producers were designed to make him look like "a shit bloke".
"Forever putting production over humanity, despite never changing our story that we had been seeing each other in the lead-up and couldn't wait to be reunited in Fiji," he shared.
"Now you have 'reality' TV."
A quick scroll through both Brett and Steph's Instagram pages shows it was quite obvious they had been spending a lot of time together in the past year. They regularly feature in each other's snaps, often accompanied by loved-up captions and emojis.
Fans were quick to comment on Brett's post. Some are claiming his post "changes everything". While others are angry the pair tried to "pull the wool over everyone's eyes".
"Screw what anyone else thinks and how the producers tried to portray you! Just a shame how it all happened but I'm glad it's all worked out for the best for both of you!" one fan wrote.
"I still don't think they should have attempted to go in if they were seeing each other! Seriously!" commented another.