I was walking through my local chemist when a display of 'sun tan' oils caught my eye. I picked up a bottle.
"Protect and tan," the pretty orange bottle has emblazoned across the front. I read it again.
"Protect and… tan?"
What a… seductive concept.
"Our Protect & Tan SPF 15 tanning oil is non-greasy and contains self-tanning ingredients to help develop a natural golden glow whilst staying protected from the harsh UV rays," Australian brand Bondi Sands promises when it comes to their new coconut-based range.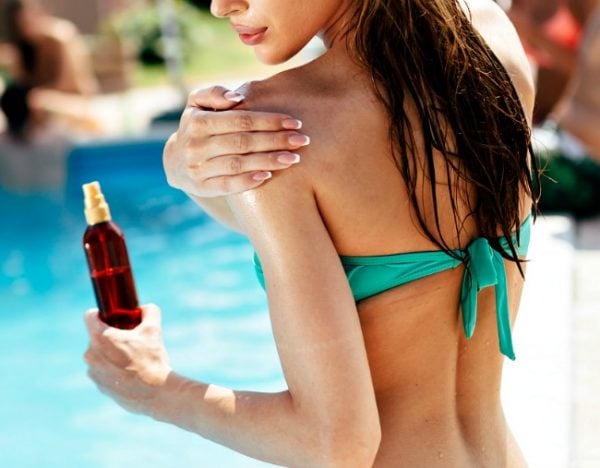 Then there's Reef Oil, another company that stocks another gradual tanning product with SPF 15 that purportedly "gives broad spectrum protection from the harmful effects of UV rays".
But is that... possible? Can you really tan 'safely'? Haven't we long been told that there's "nothing healthy about a tan"?
Can you really have your golden-y bronze-y tan-y cake and eat it too?
So glad you asked.
According to Cancer Council Victoria's SunSmart manager, Heather Walker, no. No, you can't.
"The implication that a product could be used to achieve a suntan while offering UV protection is an absolute contradiction," Walker said in a statement to Mamamia.