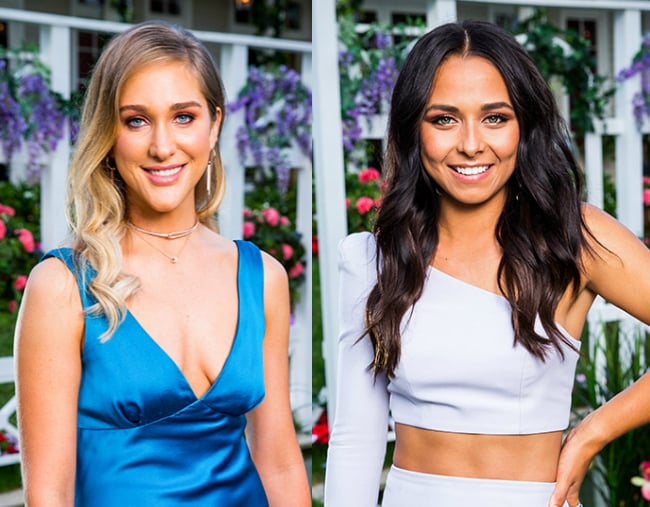 Tonight's the night.
The Bachelor Australia is kicking off for this year and gee, we hope you've cleared your evening of social activities.
On Wednesday night, Australia will watch The Bachelor 2018 Nick Cummins meet 25 hopeful, beautiful, non-couch potato ladies (see our interview with The Honey Badger for context), one of whom he may or may not have fallen in love with.
To save you the trouble, we've gone and rounded up the The Bachelor Australia contestants' Instagram accounts for your stalking pleasure.
You're welcome.
Cassandra Wood, 23, Student from NSW.
Dasha Gaivornoski, 32, Personal trainer from SA.
Aleksandra Sekuloska, 31, Yoga Teacher from VIC.
Sophie Tieman, 25, Property Valuer from QLD.
Brooke, 23, Youth Worker from WA.
Cayla Tudehope, 27, Energy Healer from QLD.
Emily Dibden, 24, Dance Teacher from ACT.
Juliana King, 29, Lifeguard from NSW.
Blair, 27, PE Teacher from QLD.
Kayla Gray, 25, Flight Attendant from SA.
Alisha Aitken-Radburn, 25, Political Adviser from ACT.
Steph Crothers, 23, Children's Entertainer from VIC.
Shannon Baff, 25, Car care Consultant from VIC.
Ashlea Harvey, 30, property Consultant from QLD.
Rhiannon Doherty, 28, Sales Representative from QLD.
Tenille Favios, 25, Flight Attendant from QLD.
Romy Poulier, 29, Photo Shoot Director from QLD.
Cat Henesey-Smith, 24, Fashion Designer based in Bali.
Brittany Hockley, 30, Radiographer from NSW.
Christina Karklis, 23, Retail Manager from QLD.
Renee Cuzens, 30, Business Analyst from VIC.
Vanessa Sunshine is on Instagram here, but her profile is set to private – if that's allowed.
Sadly, we've yet to locate Urszula, Autumn and Susie. This is, of course, very worrying and we're concerned for their welfare. If you find them, please tell us in the comments so we know they're OK.
Who do you think will win The Bachelor 2018? Tell us int he comments?
While you're at it, come and join our Bachelor LOLs Facebook group to keep up to date with all the funny things happening on the show.