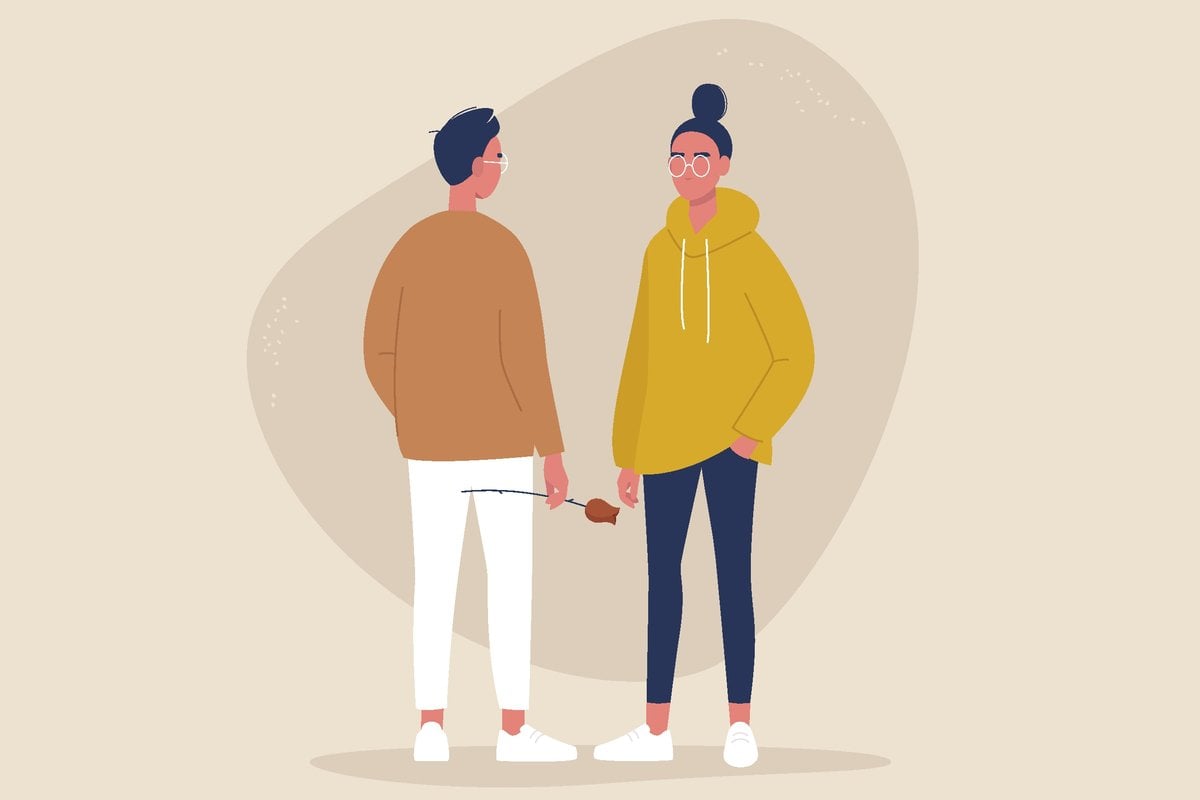 So you're in a relationship. Fun! Exciting! What a time! However. There's one tiny, little, niggly thing in the back of your head - you kind of... miss being single? You know, having freedom. Doing your own thing. Do you really want this whole co-dependency situation? Cause your partner IS pretty needy. Come to think of it, do you even really LIKE your partner??
SO MANY QUESTIONS.
But don't worry - we get it. Relationships can be fickle. And if you're anything like us, you're often left wondering why you are the way you are when it comes to dating.
Watch: "I was the kid that came second" - Kyle Sandilands on relationships and kids. Post continues below.
But you know what? Everyone is different. However, figuring out your attachment style and finding out the difference between them can actually do a helluva lotta of good when it comes to how do we express and receive love. 
Because ICYMI, there's a thing called 'attachment theory' that suggests that we behave in three distinct ways when it comes to relationships; secure, avoidant or anxious.
While 60 per cent of us have a secure attachment, 20 per cent are anxious and 20 per cent are avoidant.
And from the sounds of things... you may slot into the latter end of things, friend - the dismissing or 'avoidant' style.
But don't take out word for it. We're not experts.
That's why we asked couples psychologist Lissy Abrahams for the most common signs you have an avoidant attachment style - and what this means for your relationships.
What is an avoidant attachment style?
According to Abrahams, adults with dismissing attachment styles would have had an insecure-avoidant attachment style as children. And this can have a profound effect on your future relationships.