We love a good high-profile wedding, and 2018 is shaping up to be a splendid year for it.
Yes, we got to witness Meghan Markle and Prince Harry say 'I do', but we've also had the honour of bearing witness to some pretty spectacular homegrown weddings, too.
Mode Sportif creator Deborah Symonds gave us a glimpse of her decadent bash at Hamilton Island's luxe Qualia resort, and Victoria's Secret model Shanina Shaik's Bahamas ceremony was a very swanky, three-dress affair.
And that's not all. We've compiled a list of our favourite Aussie celebrity weddings, from bohemian-chic farmhouse affairs, to decadent Tuscan villa ceremonies.
There's a bit of everything.
Anna Heinrich and Tim Robards
Season One The Bachelor royalty Anna Heinrich and Tim Robards became the first couple in the Aussie version of the show's history to say 'I do'. And no expense was spared for their southern Italian wedding at the Masseria Potenti hotel in Puglia.
From Anna's stunning $15,000 Steven Khalil dress, to the beautiful location and next level recovery party, their multi-day nuptials was also bookended by a very glam European holiday of which we have devoured on Instagram.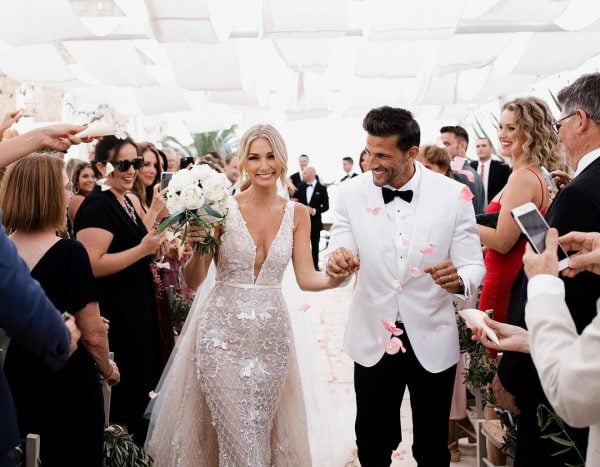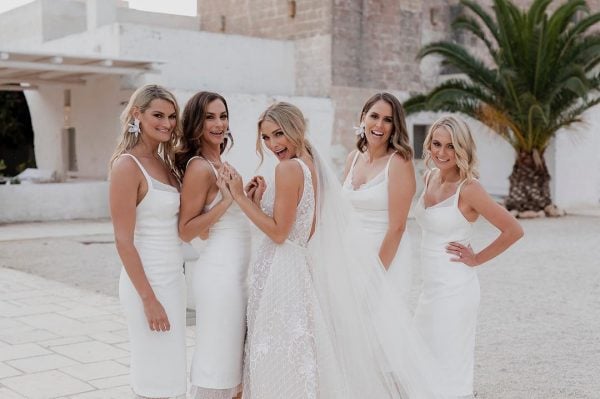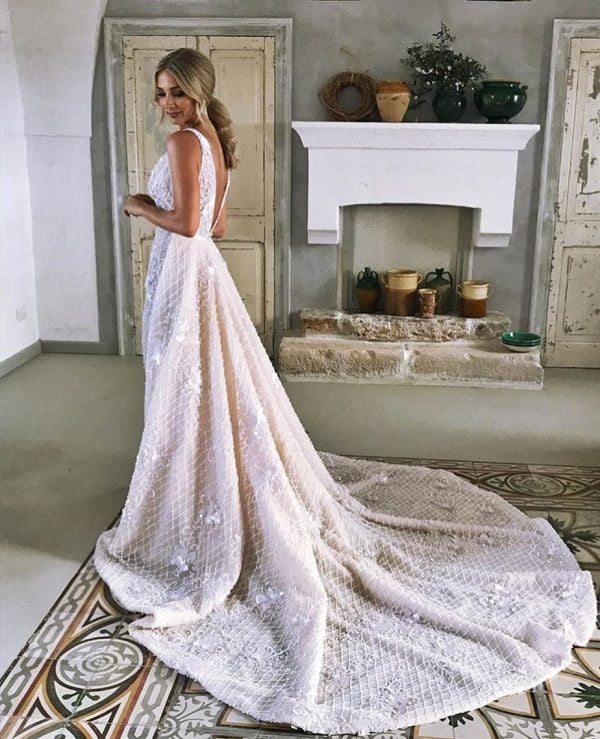 Hugh Jackman and Deborra-lee Furness
Long-time lovers Hugh Jackman and Deborra-lee Furness celebrated their 22nd wedding anniversary in April of this year, with the 49-year-old actor posting a beautiful tribute to his 62-year-old wife.
"I believe in life we need to see and truly be seen by the most important people in our lives. Deb, from day one, we had that. 22 years later... it only gets deeper. You and the kids are the greatest gift I will ever receive. I love you a gazillion times around the world," he wrote on Instagram.
The duo first met when Jackman was in his early 20s on the Australian TV series Correlli in 1995.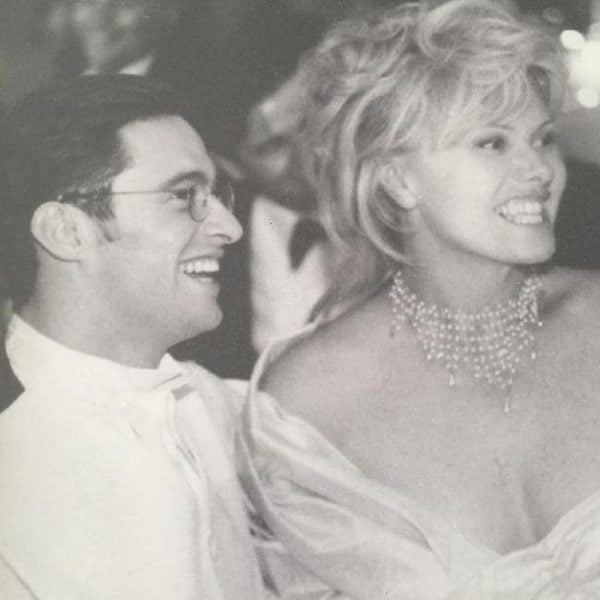 Bec Judd and Chris Judd
The 35-year-old lifestyle blogger married AFL star Chris Judd, 34, in a ceremony in Melbourne's Albert Park on December 31, 2010.
Their wedding was so lavish, Bec revealed in October last year that they're still paying it off, as reported by the Herald Sun.
Bec - who was 10 weeks pregnant with her first child at the time of the wedding - said she'd love to renew her vows, because she didn't feel like she got to enjoy it properly.
"I want to have fun and drink at my wedding, and be hung-over and not remember it," she said last August, as reported by the Herald Sun.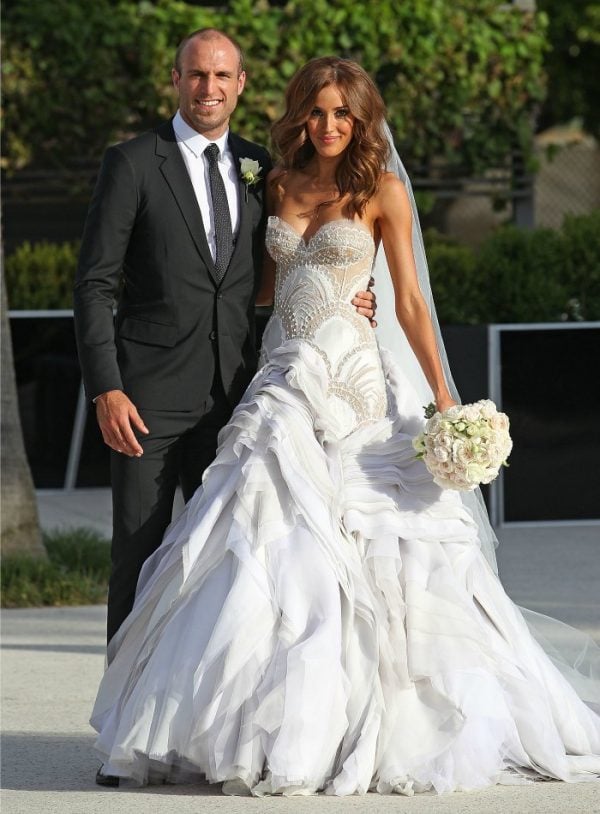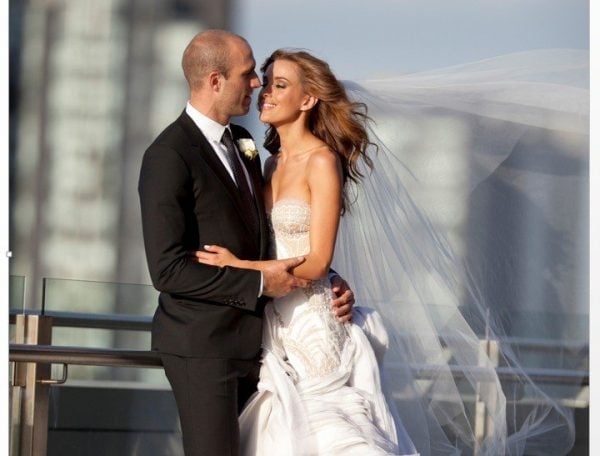 Zoe Foster Blake and Hamish Blake
Zoe, 37, and Hamish, 36, were married in an intimate ceremony in 2012.
How intimate, you ask? Well, they only had 22 guests.
The couple said 'I do' at Wolgan Valley Resort in the Blue Mountains, just outside of Sydney.
"I married the love of my life, several lives perhaps, in a very small ceremony that was genuinely the best, most fun, perfect day of both our lives," she wrote on her blog, Zotheysay.
"People always say that about their own wedding day, and I generally assume them to be employing hyperbole in exact proportion to the amount of cash, energy and effort they spent on their day, but now, now I get it. It is a very, very special day indeed."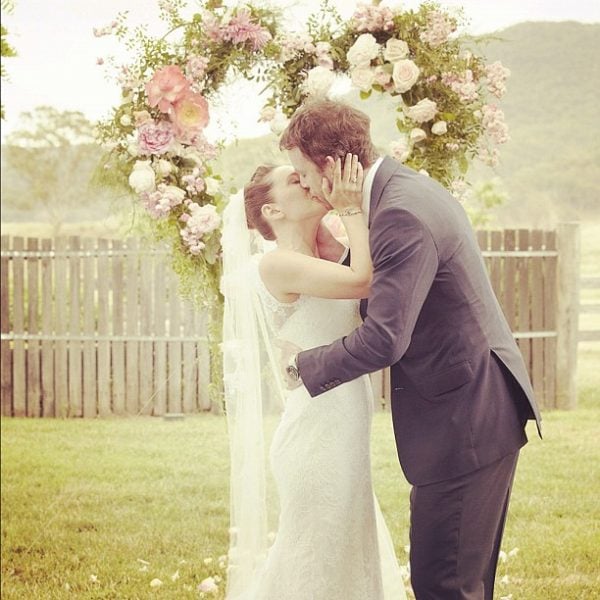 Nicole Trunfio and Gary Clark Jr.
As if Coachella isn't exciting enough, Aussie model Nicole Trunfio, 32, and Texas blues musician Gary Clark Jr., 34, exchanged vows during the 2016 festival at the Colony Palms Hotel in Palm Springs.
Fellow Aussies and model friends Gemma Ward and Jessica Gomes were bridesmaids.
Their reason for choosing the music festival as the location of their wedding? Well, it was where they fell in love four years earlier.
"I met my husband through mutual friends," Nicole told Australian Vogue.
"They knew us both very well and they had been trying to put us together for a long time. Gary and I are very different. But I knew from the beginning that he would be my husband and the father of my children. It was just a different feeling than I have ever had before, and I still feel it now."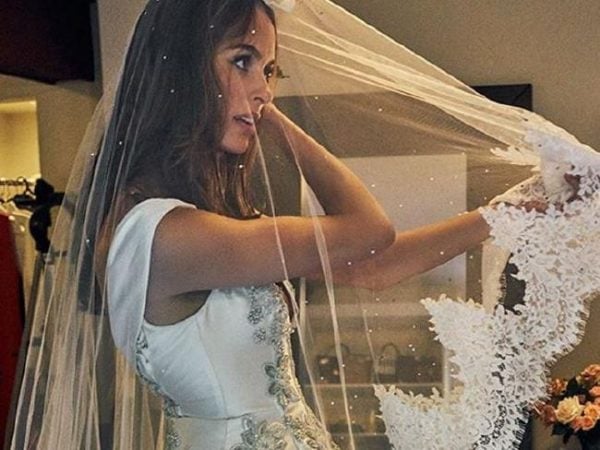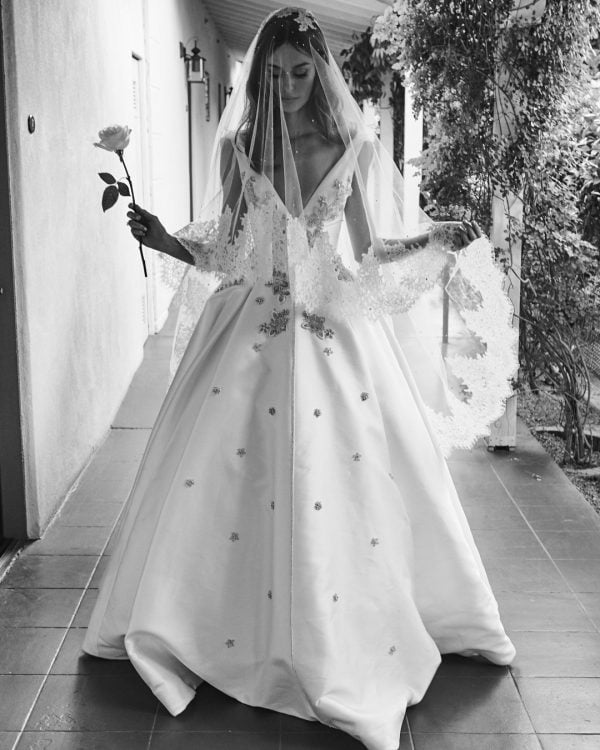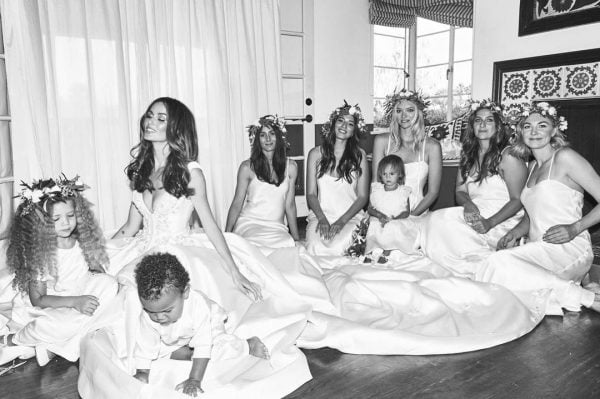 Nadia Jimmy Bartel
Director of The Connection and blogger behind Chronicles Of Nadia, Nadia Bartel married former AFL player James 'Jimmy' Ross Bartel in February 2014.
The outdoor ceremony took place at Baie Wines on Victoria's Bellarine Peninsula and her intricately beaded gown was by Beyonce-approved Australian designer J'Aton Couture.
Bartel wrote on her blog that since Jimmy proposed while the two were overseas, she wanted to mirror that "getaway" experience.
"Jim proposed in Playa del Carmen in Mexico so we wanted to recreate that 'getaway' experience with a laid back holiday yet luxury feel that we felt on our holiday," she wrote.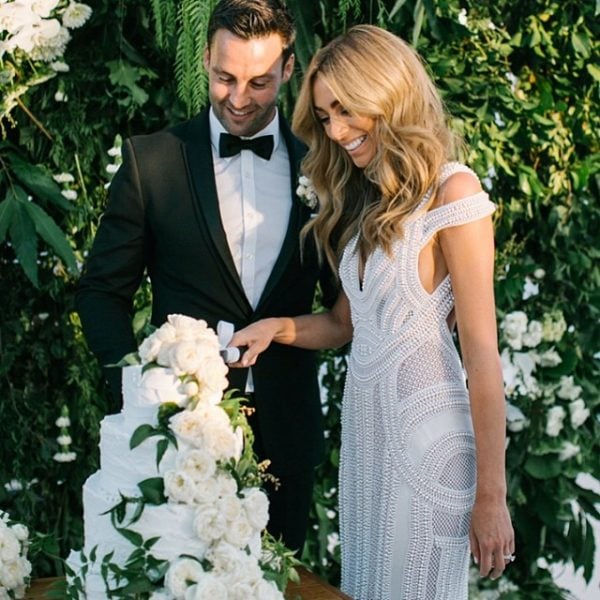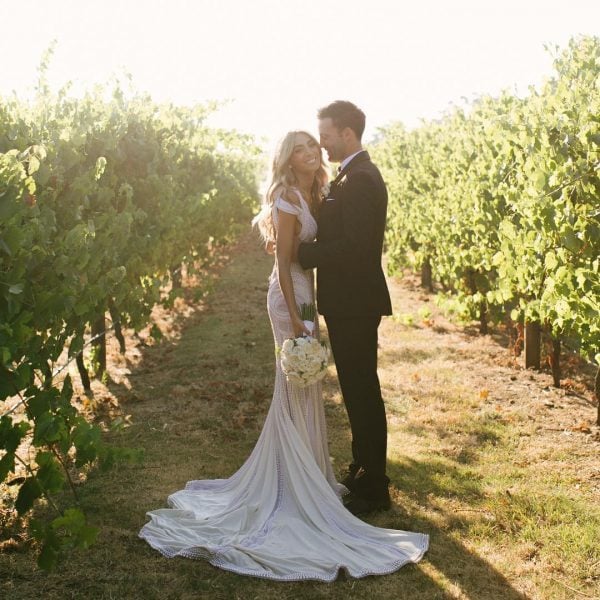 Deborah Symonds and Ned O'Neil
The Aussie heiress - her dad is Aussie Home Loans guru John Symond - spared no expenses when she married Ned in April of this year.
The couple rented out Hamilton Island's Qualia resort for a three-day long celebration with 120 of their family and friends, as reported by Mamamia.
Deborah looked stunning in a custom-made Dior blush-coloured gown, which required her to fly to Paris for fittings.
The dress cost a whopping $200,000. Worth it. Kind of.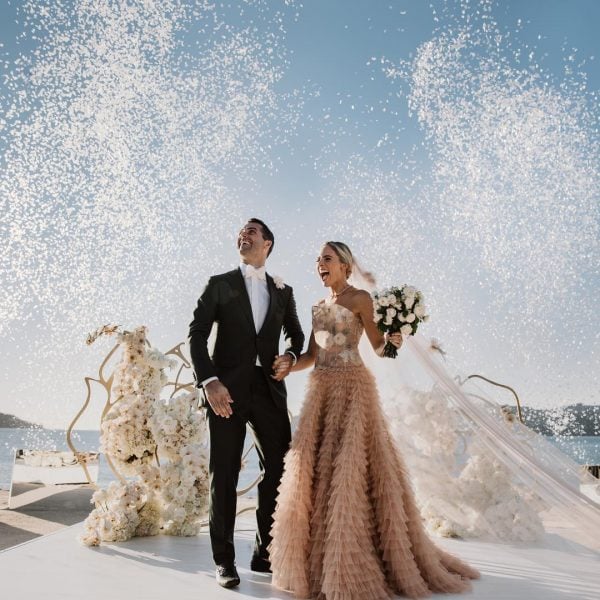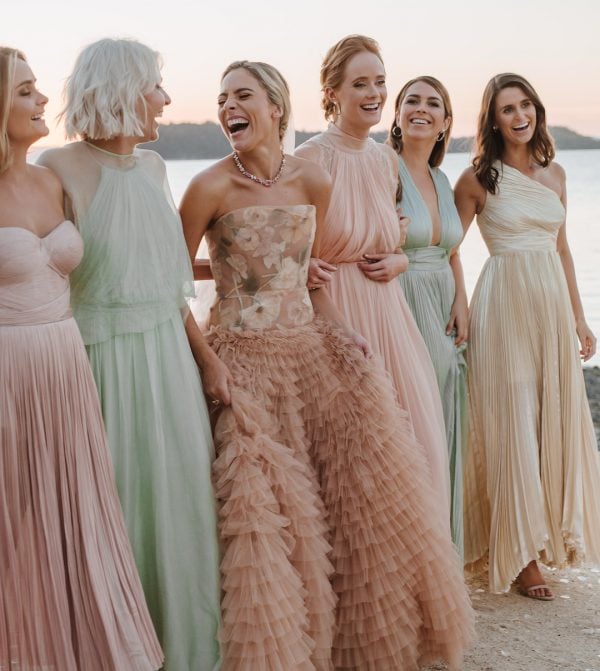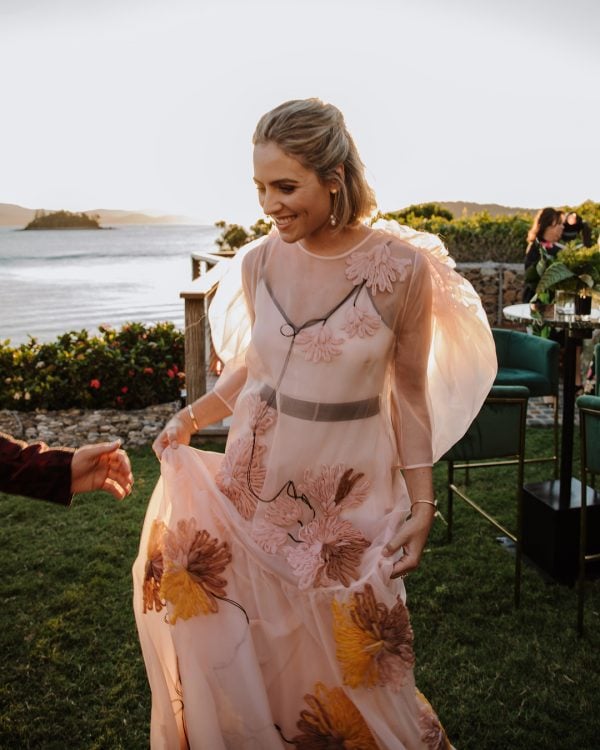 Jesinta and Buddy Franklin
The then Jesinta Campbell, 26, married AFL player Lance "Buddy" Franklin, 31, in an intimate ceremony in NSW's Blue Mountains in July 2017.
The details of the wedding were kept secret until guests started posting photos at the stunning ceremony, with wedding dress designer extraordinaire Vera Wang fitting and designing the custom-made gown herself.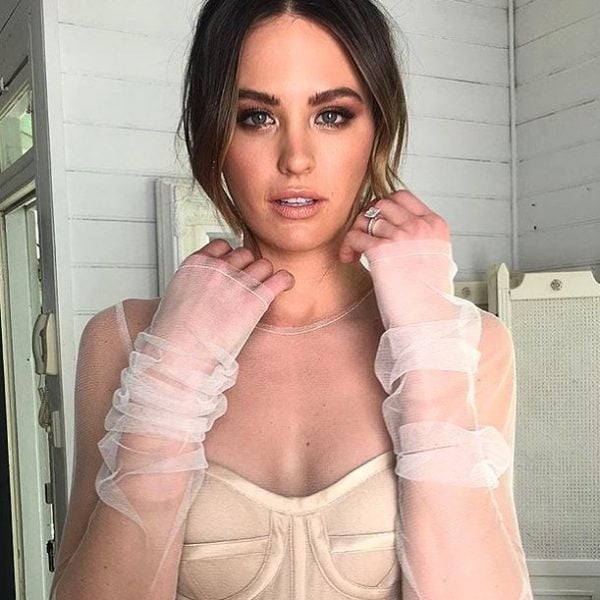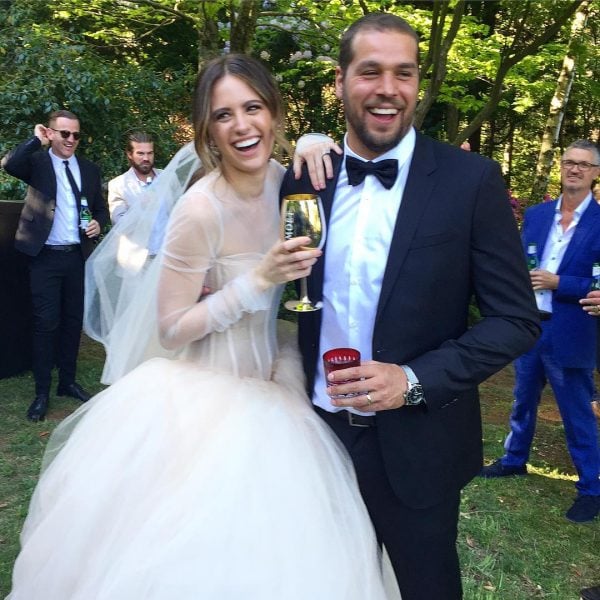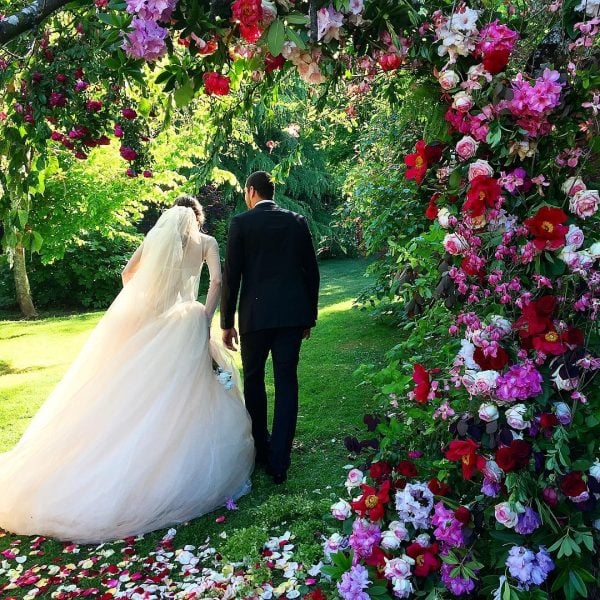 Bambi Northwood-Blyth and Dan Single
The international model and denim brand Ksubi's co-founder were married in a Byron Bay wedding in January 2014.
The couple held an intimate garden ceremony at an estate home, which was attended by Montana Cox, celebrity hairstylist Renya Xydis and Sass & Bide's Heidi Middleton.
Sadly, the couple confirmed their separation in January of this year after nearly four years of marriage.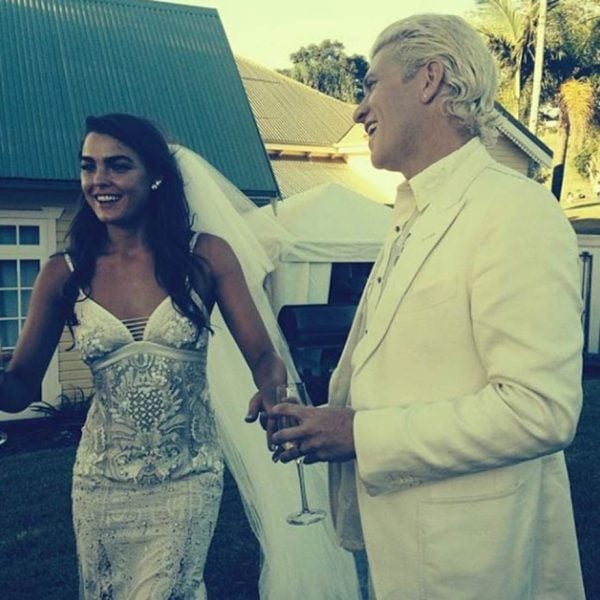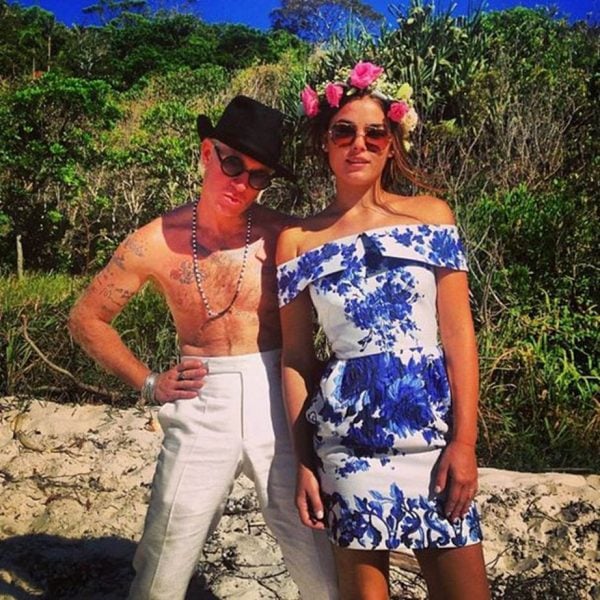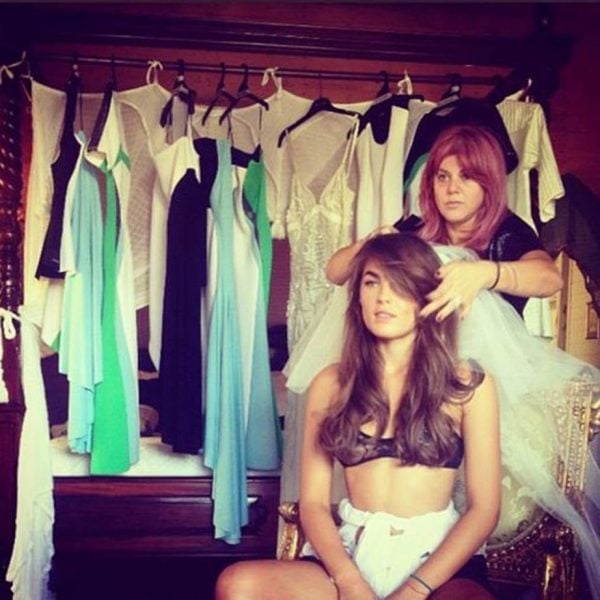 Sylvia Jeffreys and Peter Stefanovic
The Australian media personalities were married in April last year at the Ooralba Estate in Kangaroo Valley on the New South Wales south coast.
Apparently Peter's brother, Karl Stefanovic, even sung his best man speech to the tune of Oasis' Champagne Supernova, as reported by the Daily Mail.
We're just sorry we missed it.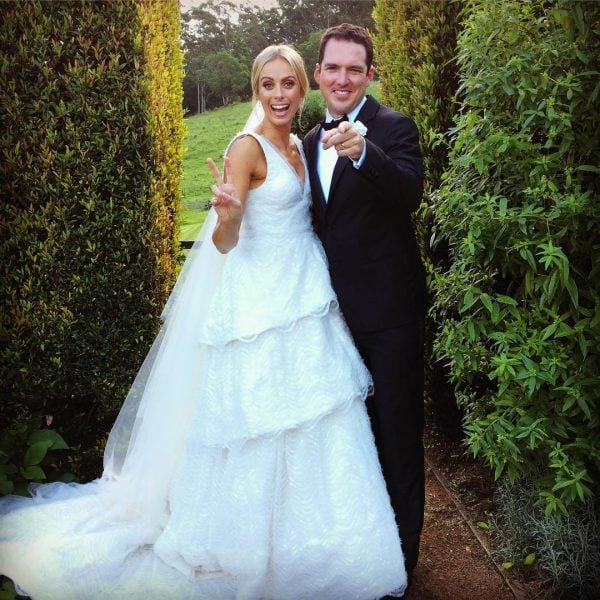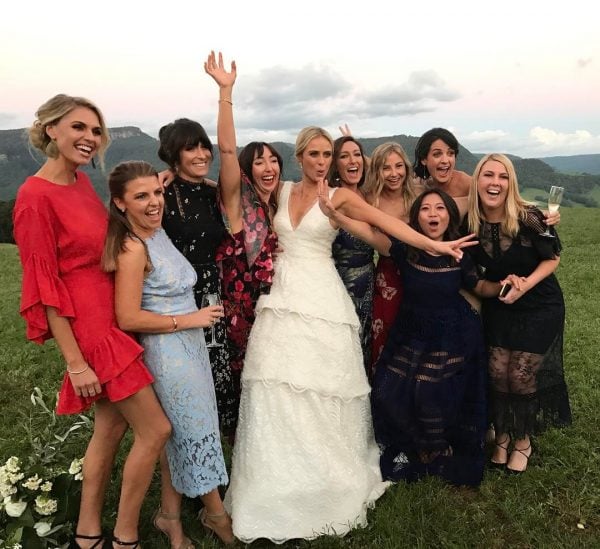 If you're a fan of weddings, make sure you listen to our brand new podcast - Hitched. We've just launched episode one where we run through your immediate post-engagement to do list. Note books at the ready please.
Shanina Shaik and Gregory 'DJ Ruckus' Andrews
The 27-year-old Victoria's Secret model's luxurious Bahamas bash was a three-day celebration featuring three wedding dress changes and guests taking plenty of dreamy, envy-inducing beach-side photos.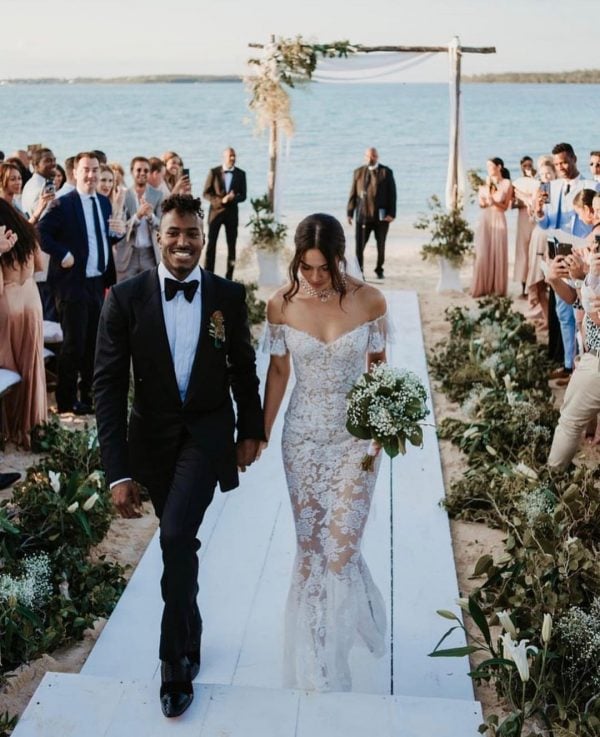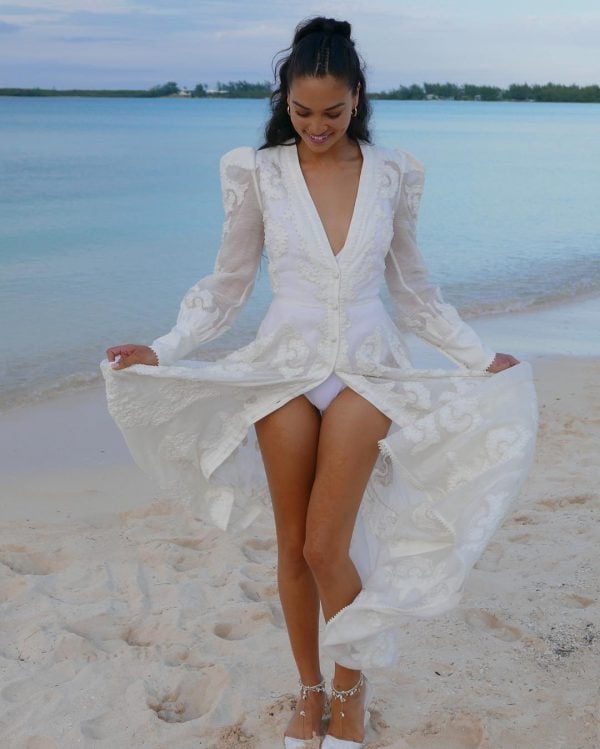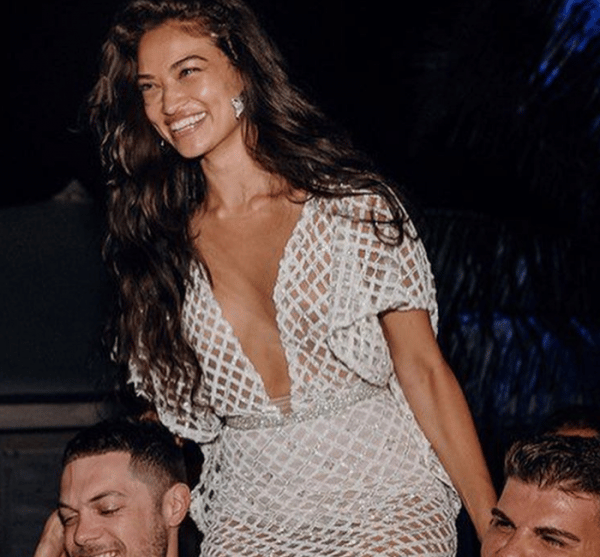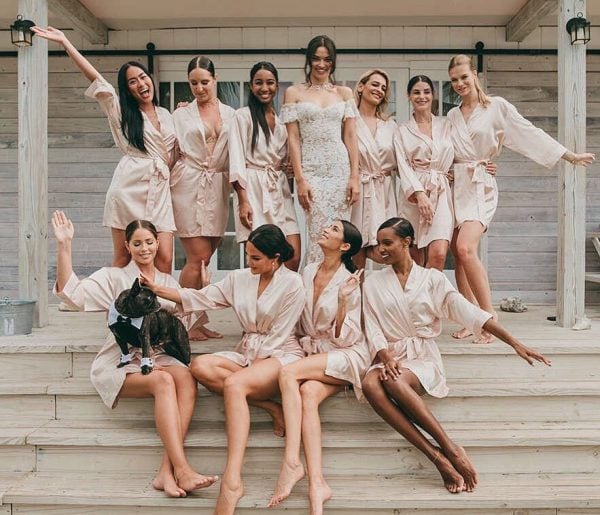 Chloe Morello and Sebastian Maximiliano
Beauty vlogger extraordinaire Chloe Morello married her exotic dancer husband Sebastian Maximiliano in front of 150 of their nearest and dearest on a luxury Seadeck ship on the Sydney Harbour.
Aussie designer Steven Khalil was the man behind her gorgeous custom-made gown and veil.
The pair met on the dating app Happn, and the rest, as they say, is history.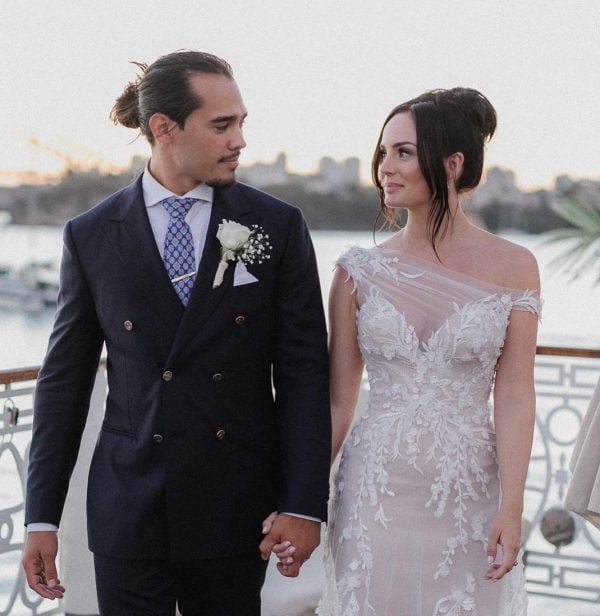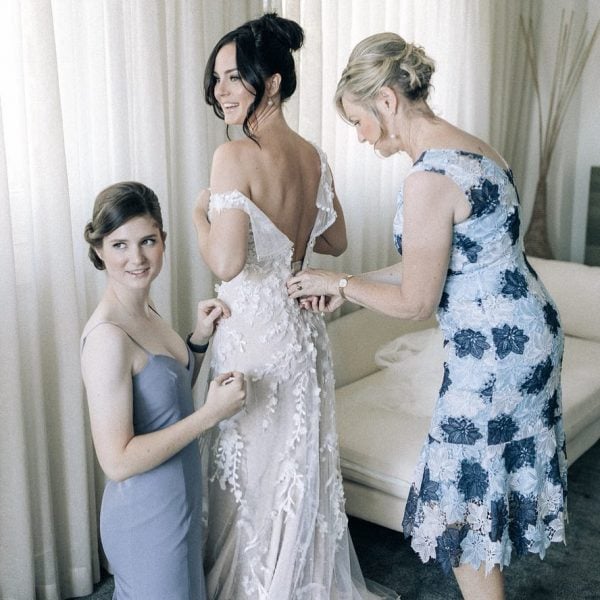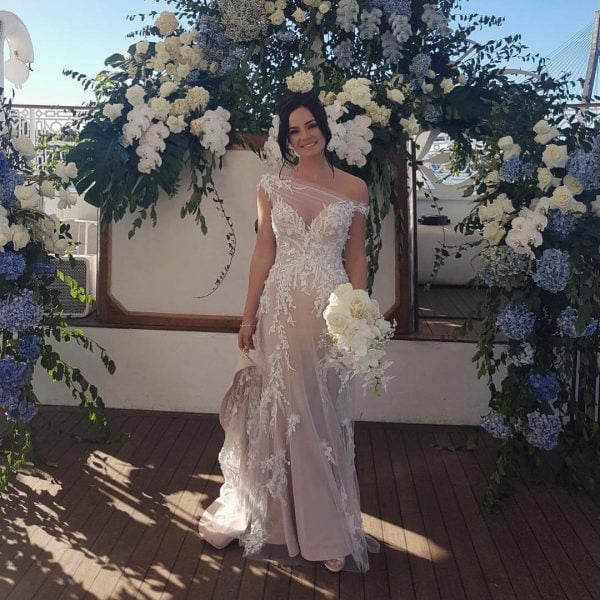 Jennifer Hawkins and Jake Wall
The 34-year-old model married her handsome 35-year-old builder beau in Bali back in 2013.
They were married in front of around 50 family and friends, overlooking the ocean at sunset.
The bride wore a gown by Melbourne-based designer Toni Maticevski.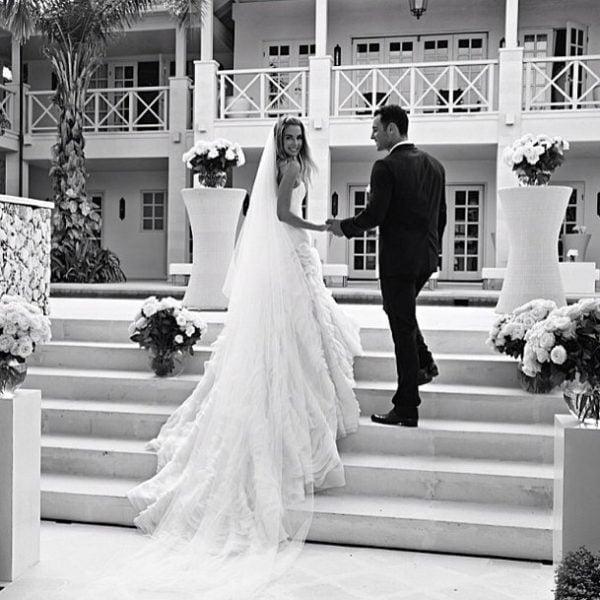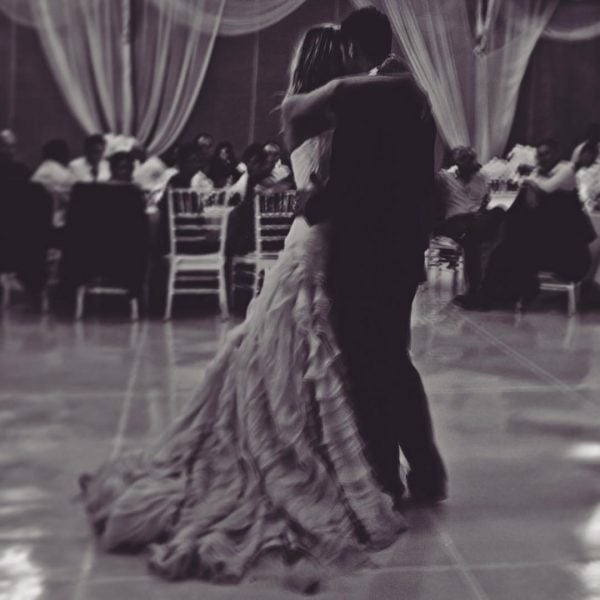 Bianca Cheah-Chalmers and Simon Chalmers
The fitness and fashion blogger married her beau in November 2015, in a country wedding in Bowral in the Southern Highlands of New South Wales.
Speaking to Australian Vogue magazine, Bianca said the highlight of her wedding was when she spotted her husband-to-be.
"When I walked down the aisle and locked eyes with my husband. It was raining, all the guests were huddled under umbrellas, but the rain didn't stop me. It just felt so right," she said.
"As soon as my heels hit that white carpet on the grass the rain just stopped, like it was meant to be."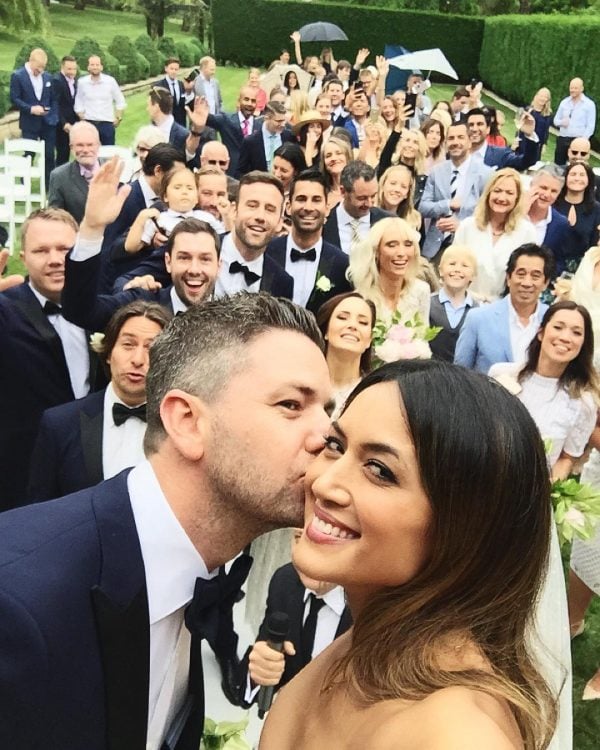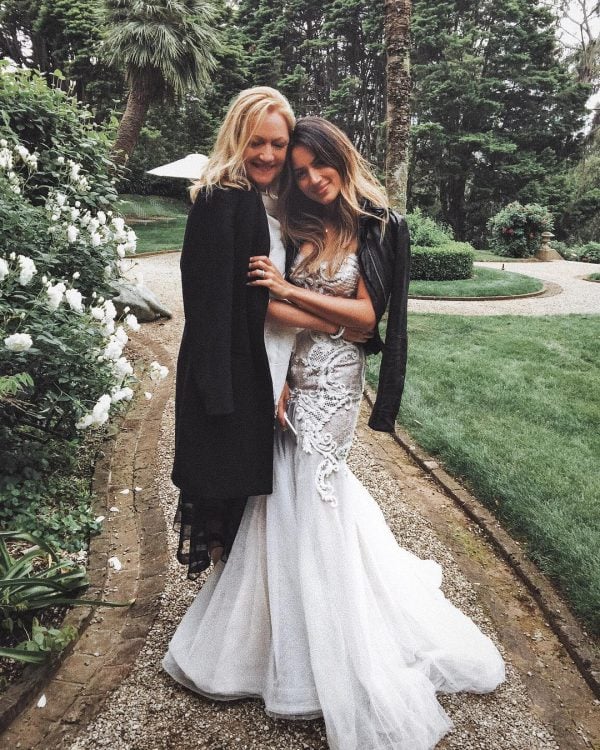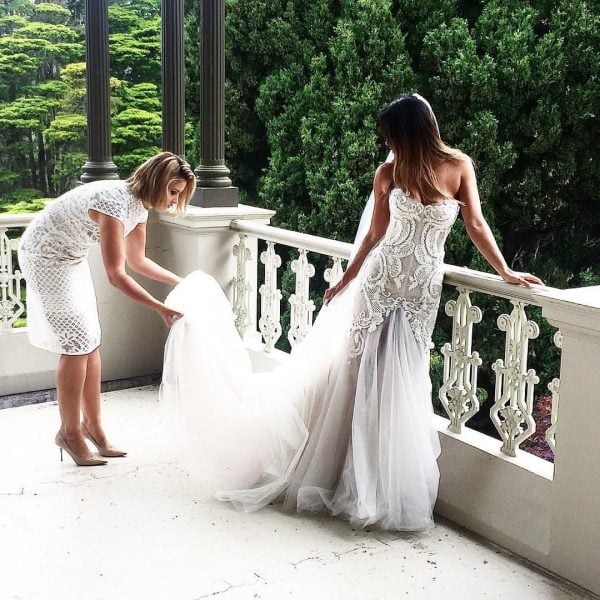 Michael and Kyly Clarke
The 37-year-old former cricket captain married his 36-year-old wife in May 2012.
The pair enjoyed a picturesque ceremony in the Blue Mountains in New South Wales, and later announced they were married on Twitter.
"Happiest guy in the world. Married Kyly yesterday in front of our gorgeous families. Couldn't be happier!" Michael wrote on Twitter at the time, as reported by News.com.au.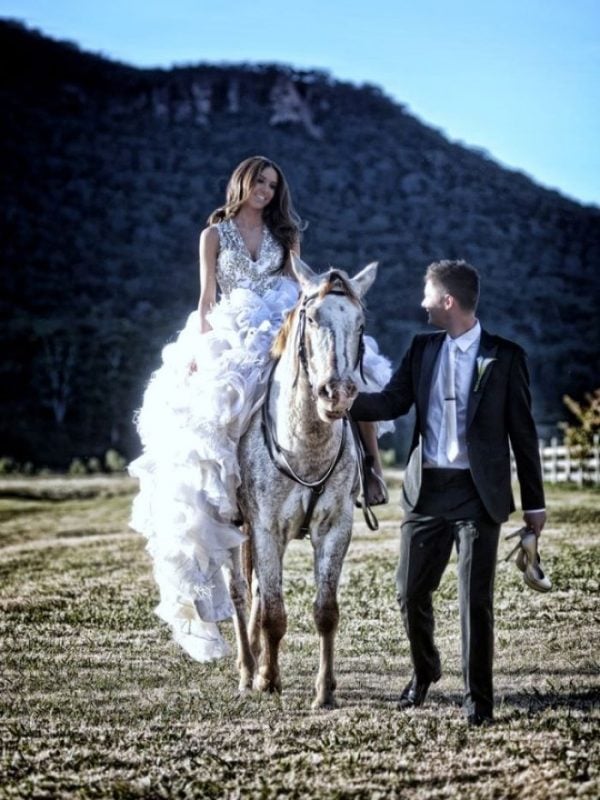 Ricki-Lee Coulter and Richard Harrison
The 32-year-old Australian Idol performer married her manager in a 30-strong ceremony at the Chateau Bouffemont in France in August 2015.
"We met in 2009 in a bar in Melbourne at 1am & I was standing on a table sculling a jug of beer... cos that's the kind of classy girl I am," she wrote on Instagram.
At least their wedding was a classy affair.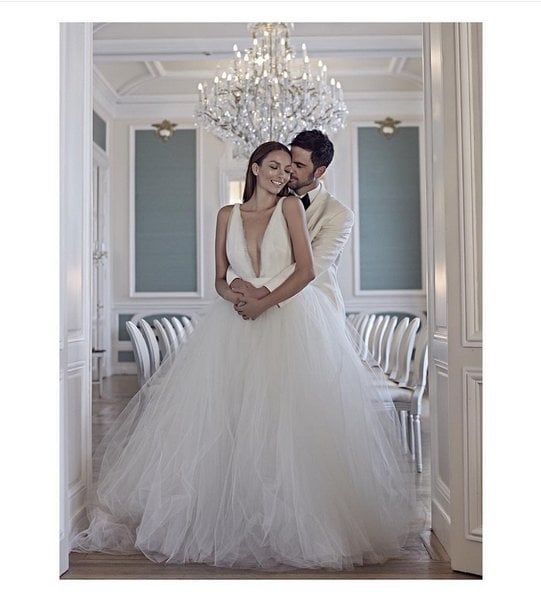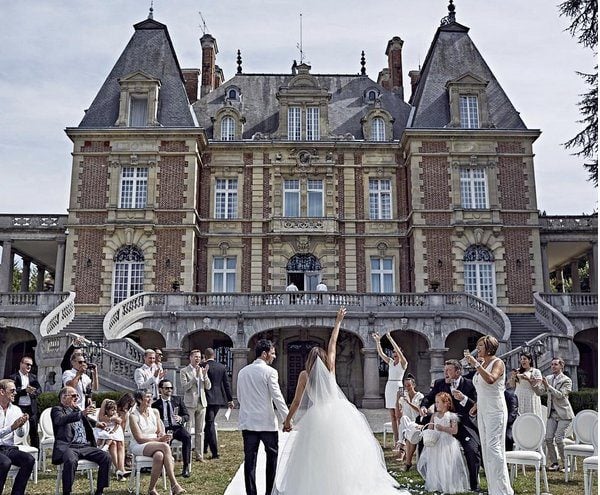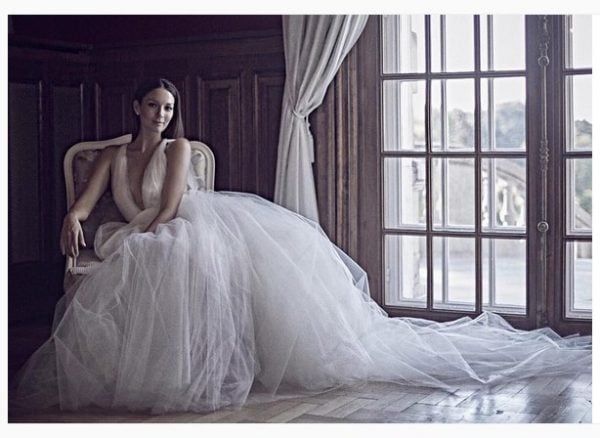 Want to hear to more? Subscribe to Hitched here.
Love weddings or getting married and need to ask all the questions about venues, flowers, photographers, wedding dresses, EVERYTHING? Come join Mamamia's wedding planning podcast Facebook group Hitched.