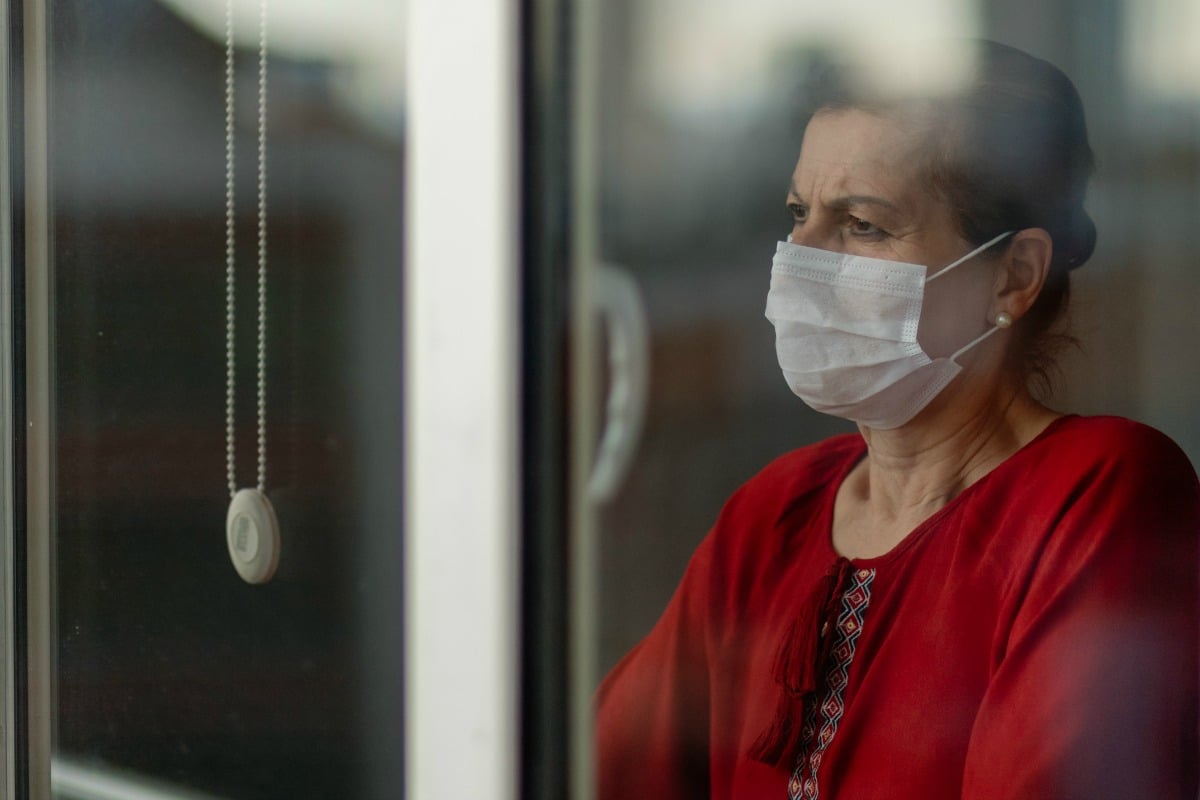 This week, we're all getting used to the new guidelines that have been introduced to slow the spread of COVID-19.
On Sunday night, Prime Minister Scott Morrison introduced a 'two-person public gathering limit'. The Prime Minister also advised that all Australians are to stay at home except for absolutely necessary reasons.
Victorian Premier Daniel Andrews has gone a step further, announcing that the state is now at 'Stage Three' restrictions. Under the new restrictions, individuals can be fined up to $1600 if they gather in groups of more than two people, other than their own household.
"Victoria Police will not hesitate to take action against you. That is how serious this is," Andrews said on Monday.
"If you are having friends over for dinner or friends over for drinks that are not members of your household, then you are breaking the law."
In NSW, police can give out on-the-spot fines of $1000 to people leaving their home without an "essential" reason. Those reasons include work (if a person can't work from home), school, shopping for food and essential items, medical care and exercise.
Watch: Scott Morrison's press conference from Sunday night. Post continues below. 
So, how much further could things go?
If Victoria is at stage three, what would a stage four lockdown look like in Australia?
It's hard to know exactly, but perhaps the best thing to do is to look at New Zealand's example. As of midnight on March 25, New Zealand has been on level four of its four-level COVID-19 alert system. Here are just some of the restrictions they've put in place:
Everyone has to stay at home, except those providing essential services (a short list includes medicine, healthcare, food, fuel, waste removal, internet and financial support). Trips to supermarkets/convenience stores and pharmacies are allowed, and people can exercise, but everyone must stay local.
People should only make physical contact with those that they live with.
Takeaway services are closed. Convenience stores are not allowed to sell food prepared on premises and must operate on a "one in, one out" basis. Groceries can be delivered, but not pre-cooked food.
All places where people congregate, such as cafes and playgrounds, are closed.
Social gatherings such as birthdays and weddings cannot go ahead. Funerals can continue, but only people from the same "self-isolation bubble" as the deceased person can go to the funeral home and cemetery, and only if they're in the same region.
All schools and early childhood education centres are closed. Essential workers are asked to make their own childcare arrangements, but if they can't, alternative arrangements will be made.
Most medical consultations will be over the phone or by video conference.
"Every move you make could be a risk to someone else," Prime Minister Jacinda Ardern said as she announced the restrictions. "That is how we must all collectively think now."
Different countries have introduced different restrictions with their lockdowns.