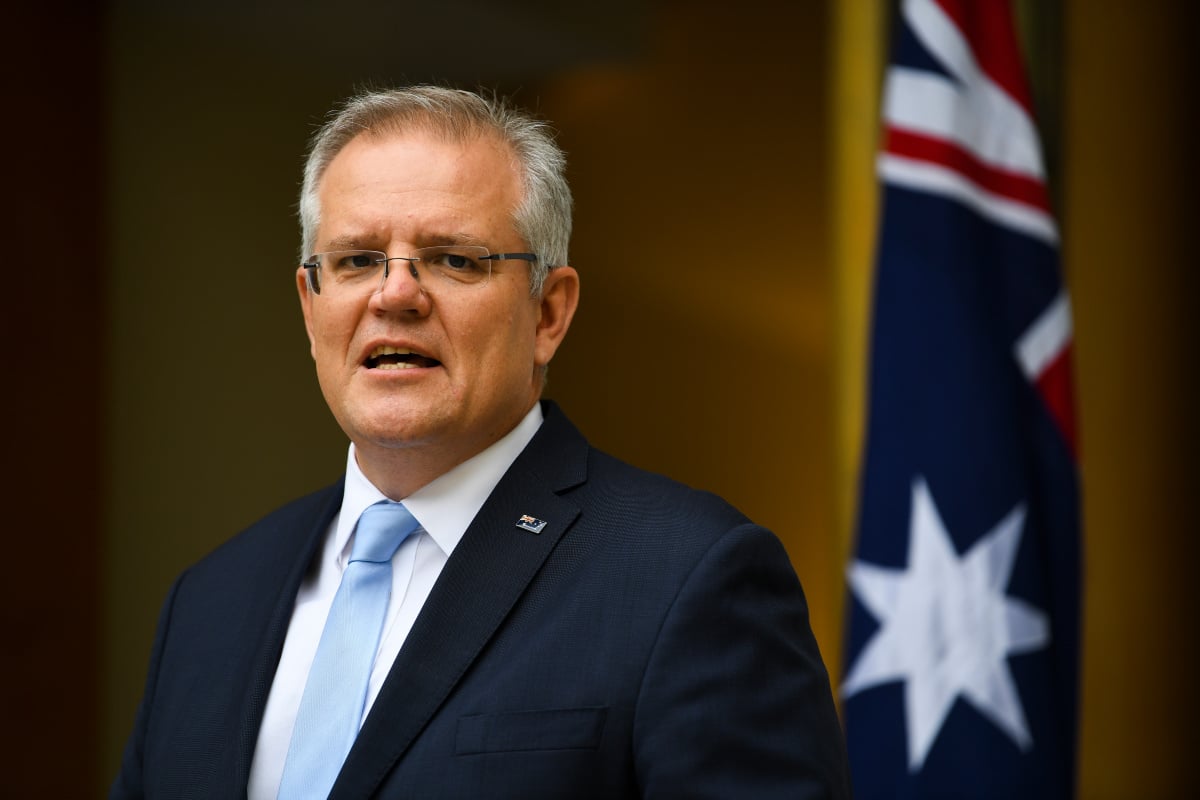 On Monday afternoon, Prime Minister Scott Morrison was joined by the treasurer Josh Frydenberg to announce unprecedented measures to help Australia cope with the economic crisis that has unfolded due to the coronavirus pandemic.
The Australian Prime Minister announced a 'job keeper' payment of $1500 per fortnight, in what will see the government pay employers to pay their employees.
This will ensure Australians can keep their jobs even if the work cannot continue due to the coronavirus crisis, the Prime Minister said.
"We want to keep the economy running through this crisis, it may run in idle for some time, but it must run," Scott Morrison said during the press conference.
"Our JobKeeper plan sees every Australian worker the same way, no matter what you earn. There is not more support for some as there is for others," Morrison added, emphasising everyone will be paid the same flat rate.
Watch: Scott Morrison announces a $1500 per fortnight Job Keeper payment. Post continues after video. 
This package will cost the government $130 billion over the next six months, in what Scott Morrison said is the biggest economic package Australia has seen in its history.
This wage subsidy will be available to full-time and part-time workers as well as sole traders. Casual workers will also be eligible for the Job Keeper payment if they have been with their employer for 12 months or more. The scheme will last for six months at least, and the payment will begin from the first week of May and will be back-dated to today, March 30.
This will be delivered through the Australian Tax Office and means workers eligible for the Job Keeper payment won't be accessing the payment through Centrelink, but rather through their employers who will be receiving the amount from the government.
This will apply to workers who have been stood down since March 1, meaning employees who have lost their jobs since that date should talk to their employers.
"Australia is facing a war on two fronts," Treasurer Frydenberg explained. "As the Prime Minister has said, we are facing a health crisis and an economic crisis at the same time…