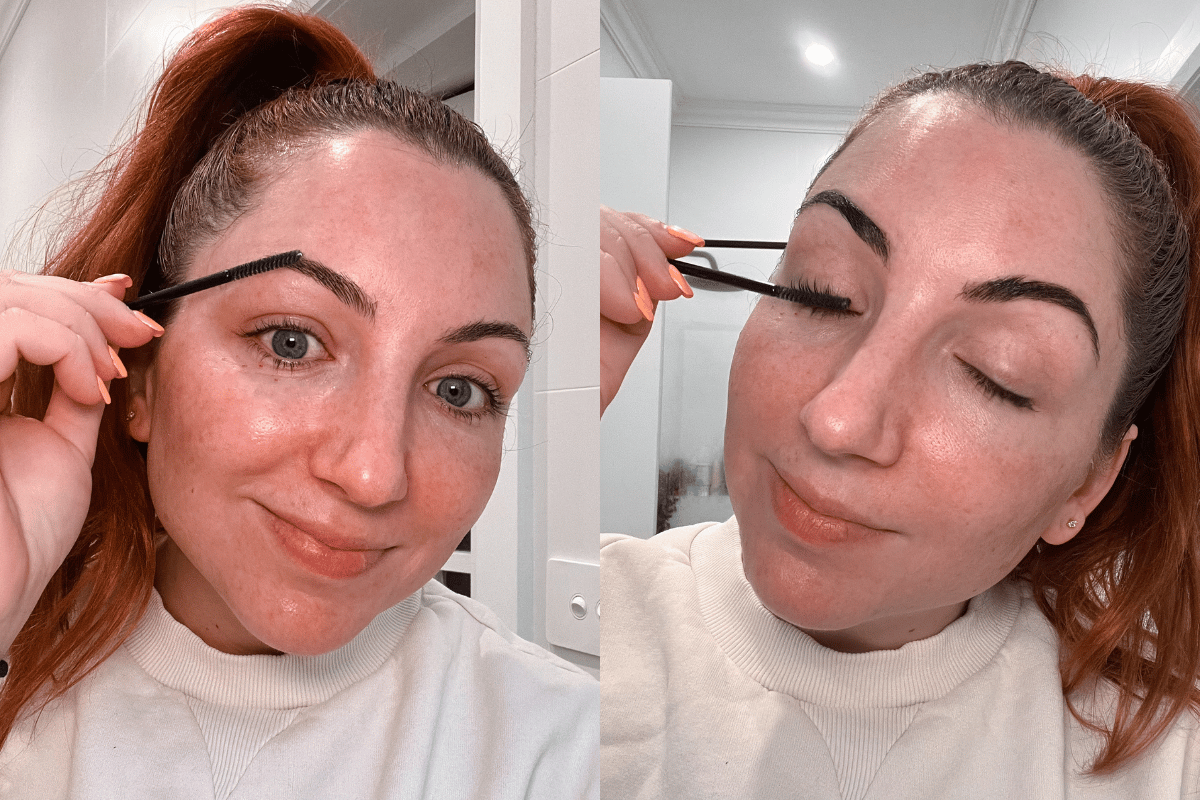 I know at-home beauty feels very lockdown era; however, as the cost of living keeps going up, we are seeing across the board that luxury beauty treatments like manicures, eyelash lifts and expensive hair salon visits are some of the first things to go as we try to save money where we can. 
And while going to the salon to be pampered is a fun experience, sometimes it can also feel like there isn't enough time in the month to fit all the eyebrow, hair, nail, laser and lash appointments.
If you're working or have kids, it can almost feel like a chore to have to go and sit somewhere for an hour when you have 17 loads of washing to do and a deadline due tomorrow.
Watch: Speaking of beauty... we tried the viral 10-pump foundation hack. here's what happened. Post continues below.
So, instead, I'm here to tell you that one of the easiest appointments to knock off your list is the humble eyelash and eyebrow tint.
For anyone who has ever struggled with blonde eyelashes or eyebrow hairs starting to turn grey, the monthly tint appointment can be life-changing and make a difference to your overall appearance and confidence.