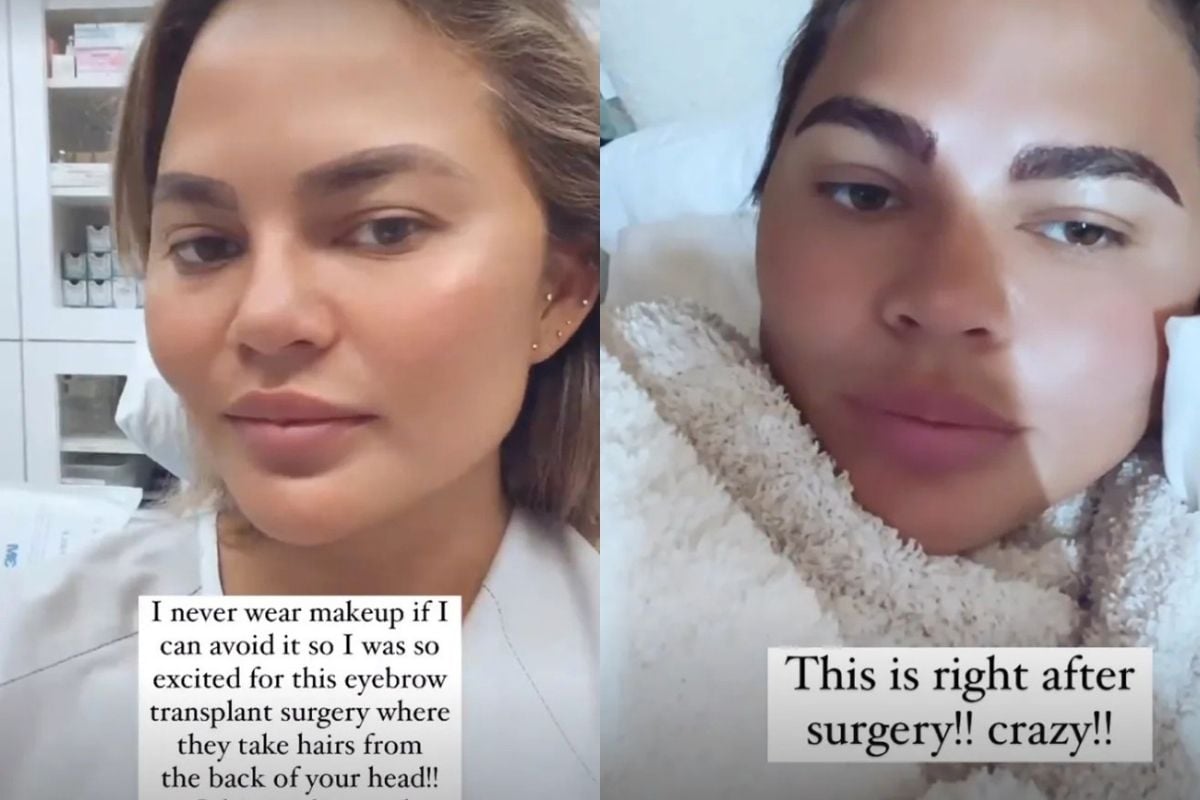 If you've been havin' a wander around the streets of Instagram as of late, you might've noticed something going down with Chrissy Teigen and her brows.
Y'see, the model and cookbook author has recently undergone eyebrow transplant surgery. 
Yes, this is an actual thing that exists!
Watch: Speaking of procedures, Renny asked Dr. Naomi McCullum, a cosmetic physician who runs a luxury clinic called The Manse, everything she'd do to her face.
The 35-year-old posted a series of pics on her Instagram Stories to reveal what's involved - and it sounds INTERESTING.
"I never wear makeup if I can avoid it so I was so excited for this eyebrow transplant surgery," she wrote, before explaining that the procedure involves transplanting "hairs from the back of your head" to create fuller, thicker brows.
Hairs from the back of your head.
Coolcoolcool.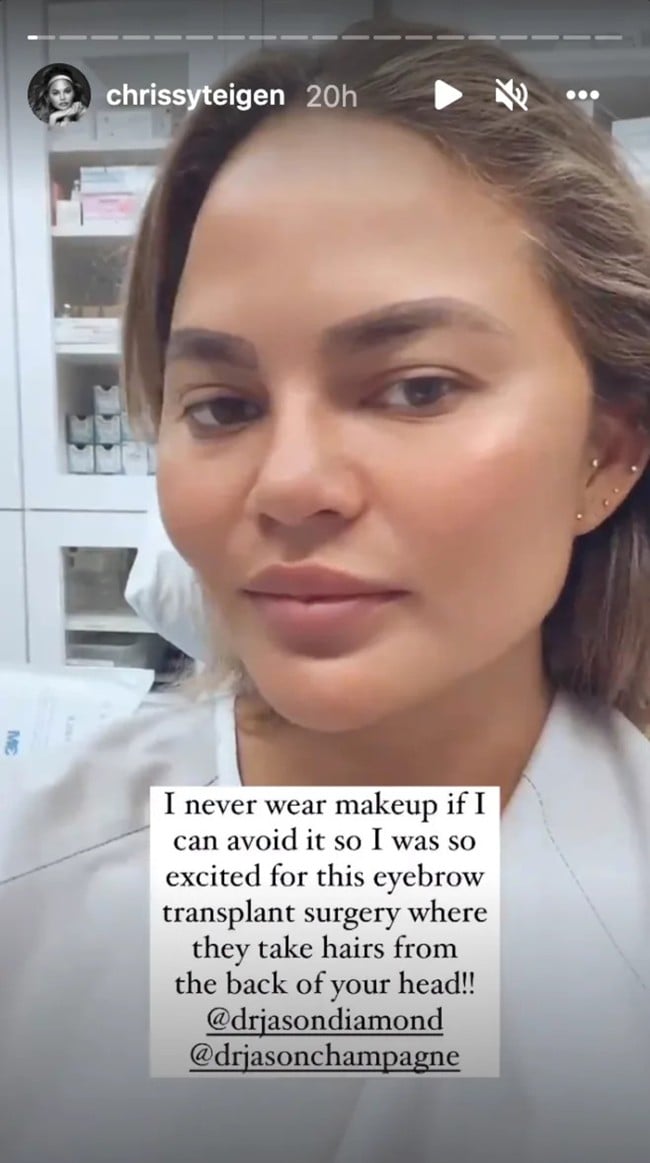 Image: Instagram/@chrissyteigen