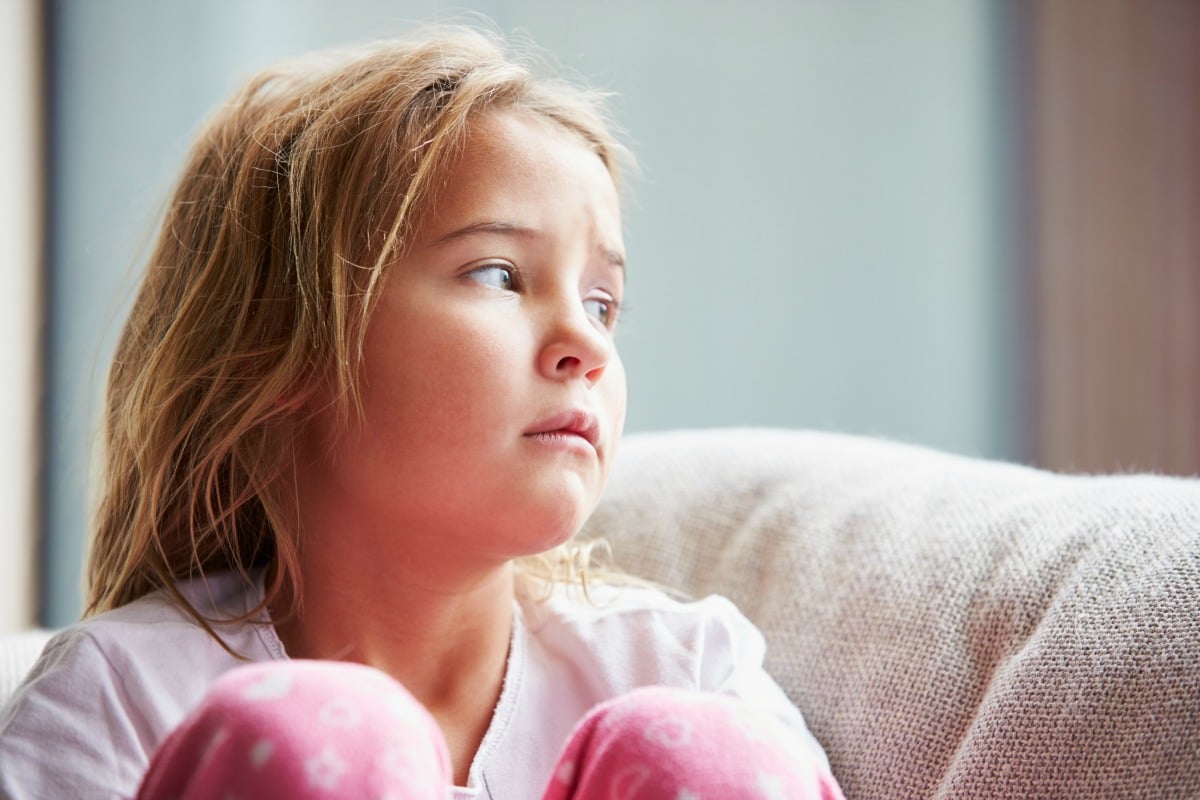 Content warning: This post mentions themes of eating disorders and mental health some readers may find triggering. Please call the Butterfly Foundation on 1800 33 4673 or Lifeline on 13 11 14 if you or someone you know needs assistance.
Imagine someone who has anorexia. I bet you are picturing a teenager girl 15 or 16 years of age, skinny, hiding under layers of clothing, avoiding the gaze of others. You probably think she was abused, bullied or came from a broken home; what else could explain the trauma, which would cause her to stop eating?
I also held those beliefs until anorexia moved into our home. Amy did not come from a broken home, nor did she experience trauma of any sort. As a matter of fact, she was surrounded by a loving family, enjoyed playing with her sister and friends, didn't display any perfectionist tendencies and loved eating. And she was nine years old.
When anorexia enters your home, it does not ring the bell, rather it slips through the rips of the fly screen unnoticed. Her sister was the first to suggest Amy had an eating disorder, since "What child stops eating ice cream?" Chocolate, muesli bars and other treats quickly fell into the 'unhealthy'-to-eat category. Who could argue with a child who didn't want to eat churros, milkshakes or chips? Anorexia was very glad about this and started to make itself at home, unpacking its suitcase full of lies and deceits. By the time I started to become worried, Amy had already lost a couple of kilograms and her lunchbox came home half eaten. She had developed stomach trouble, was nauseous, constipated and hardly smiled any more.
We don't know how starvation looks anymore. One of the most important starvation studies was done during the Second World War to find the best way to re-feed the starving population in Europe. Called the Minnesota Semi Starvation Study, healthy volunteers were recruited to lose 25 per cent of their body weight and then would be re-fed with food commonly found in wartime Europe. To the researchers' surprise, not only did the men's physical health deteriorated, but mentally the men's health suffered as well. They became depressed and obsessed with anything food related, they collected recipes, mixed their meagre servings into strange, new meals and took hours to complete them. They isolated themselves socially, became more irritable and their fellow companions started to annoy them. They constantly felt cold.
Anne Tonner talks to Mia Freedman about watching her daughter struggle from anorexia. Post continues after audio…
Amy was also cold the whole time. It was the height of summer, but she wore sweaters and long pants. She started to eat more slowly, cutting up her food and chasing it around her plate. She cut out recipes and pasted it into a scrapbook and she became interested in baking. We took her to the doctor who ordered some blood tests to rule out anything else and referred her to a local therapist. Neither the doctor not the therapist knew how to get Amy to eat. There was a lot of talking, which resulted in her eating less and less. Anorexia liked all the talking, after all she didn't have to eat while everyone was listening to her and anorexia pulled up a chair and made itself very comfortable in our home. After a couple of weeks of continued weight loss, Amy was referred to Princess Margaret Hospital for children (now Perth Children's Hospital).