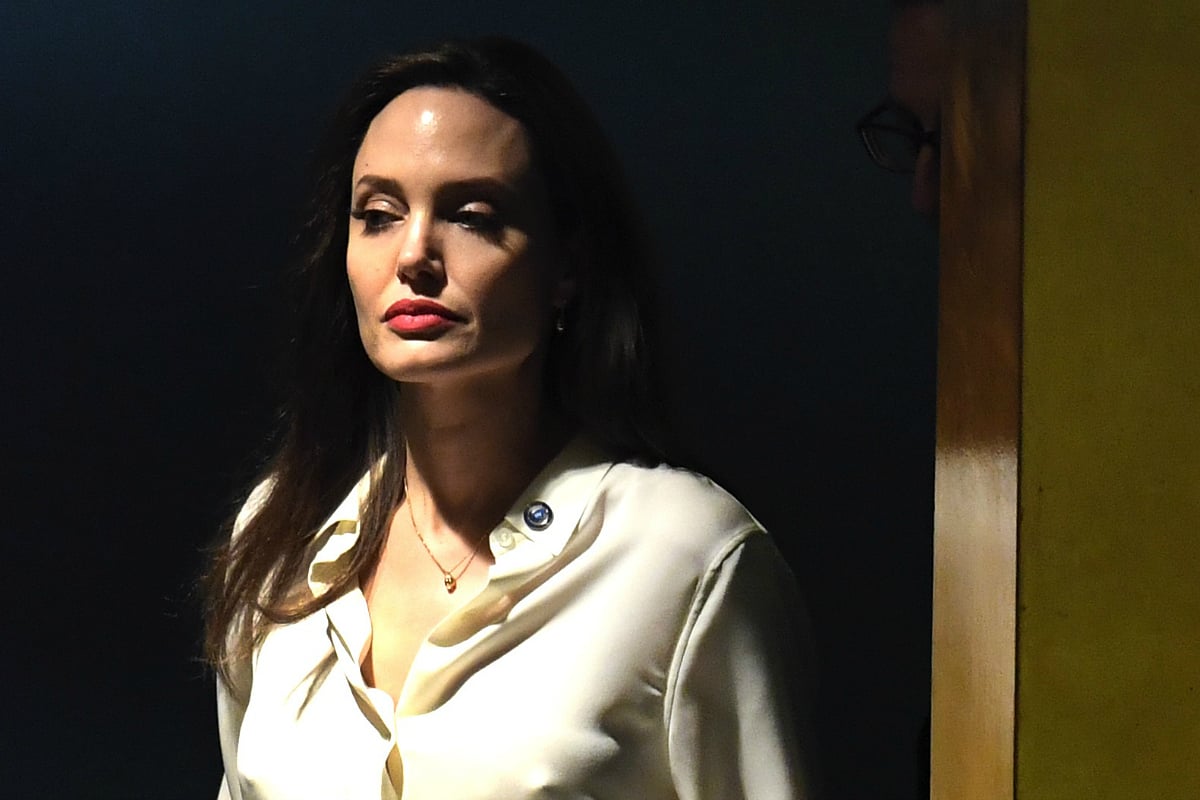 Angelina Jolie has vanished from glossy magazine covers, from 'hottest people' lists and glittery Hollywood events. We'd send out a search party and alert the US authorities… only, we know what's happened:
The tabloid tide has turned and they've washed her right up.
This week, it was reported by CNN that the actor/director/humanitarian and Brad Pitt have been formally granted a dissolution of their marriage. Jolie filed for divorce in September 2016, two years and one month after she wed Pitt, with whom she'd been in a relationship for close to a decade and shares six children.
And with that, Angelina Jolie is legally single at the age of 43. In Hollywood…
We know what happens next. Just ask Jennifer 'poor Jen' Aniston, the Friends star who, after three decades in the business and a multitude of professional successes, still has tabloids tripping over themselves to lament the fact that she's never found a bloke. Because, you know, she's 50 'n' all.