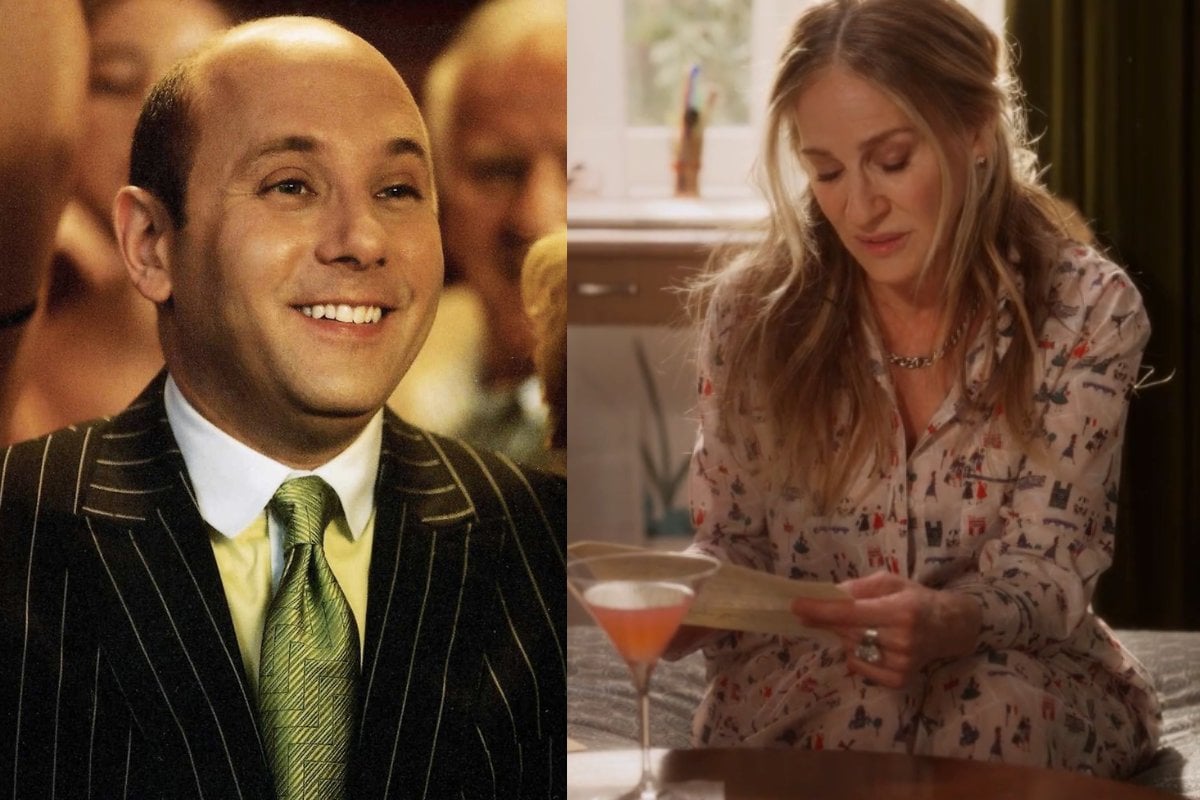 Ever since the death of Willie Garson, Sex and the City fans have been wondering how And Just Like That will handle the fate of long-running character and Carrie Bradshaw's best friend, Stanford Blatch.
The actor died from pancreatic cancer in September 2021 while filming season one of And Just Like That.
Garson appeared in a handful of scenes before being written out of the series in episode four: he suddenly left his husband Anthony to manage a TikTok star in Japan.
I'll say it: this was rather odd, which is saying something for a rebooted series shaped by odd choices.
The character was left hanging in the air ever since, but now in a recent And Just Like That episode, Stanford's story has come to a close.
In a scene between Carrie (Sarah Jessica Parker) and Anthony (Mario Cantone), it's revealed that Stanford "had a big, ugly fight with his TikTok client — she fired him," Carrie says.
"He wandered around Kyoto for days crying, he eventually found his way into a temple."
Carrie then tells Anthony that Stanford has decided to stay in Japan indefinitely.
"He's staying? So what, he's Japanese now?" Anthony shouts.
"Kind of," Carrie replies, before divulging that he has become an, umm... Shinto monk.
"Get the f**k out of here!" Anthony (quite rightly) replies.