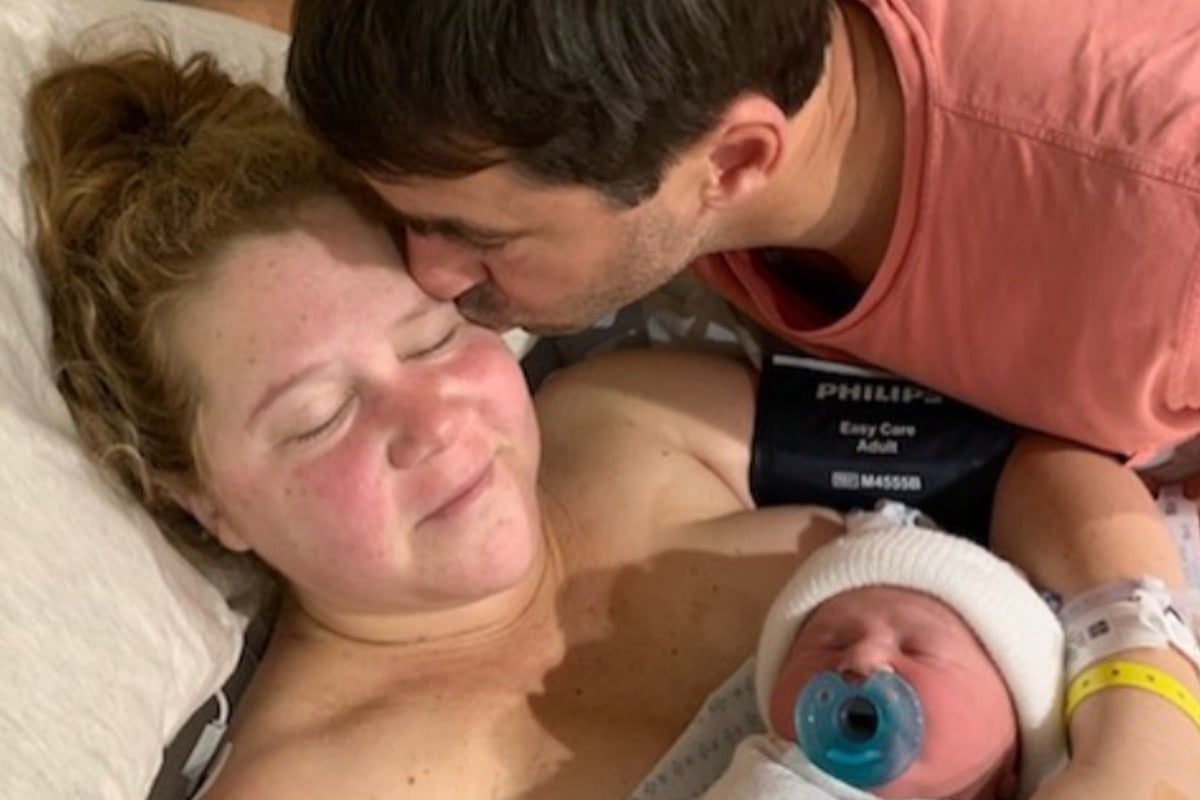 In Amy Schumer's Netflix comedy special Growing, the comedian joked about being pregnant at the same time as the Duchess of Sussex.
"I'll tell you who it's not fun to be pregnant at the exact same time as – Meghan Markle," she tells the audience. "I think we're, like, to the day the same amount pregnant."
Well, it turns out she was right.
The comedian pipped Harry and Meghan to the post by one day, welcoming her son into the world at 10:55pm on May 5.
"Our royal baby was born," she posted on Instagram this morning.
View this post on Instagram