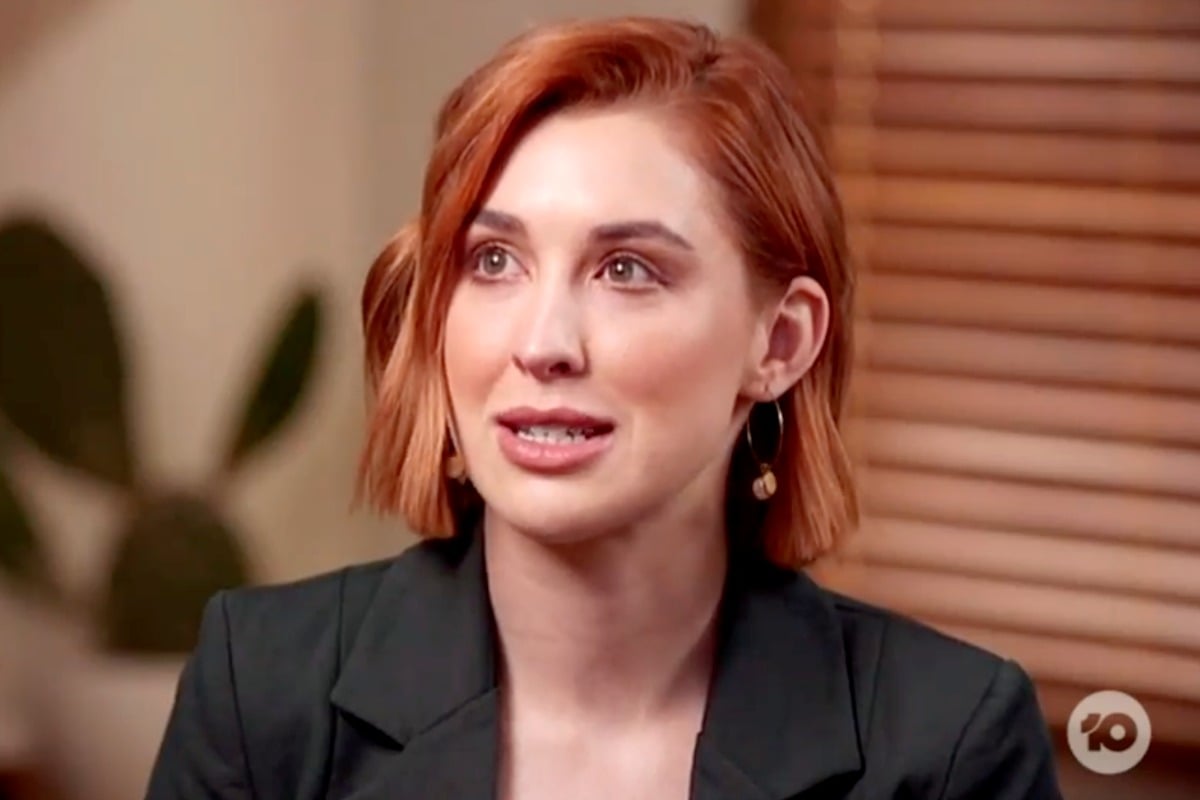 Warning: This post contains mentions of self-harm and suicide, and may be triggering for some readers.
Since winning The Bachelor in 2016, Alex Nation has found herself on the receiving end of frequent and severe online bullying.
That's three years of comments criticising her appearance, her dating and career choices, her sexuality and anything else the 27-year-old has chosen to share on social media.
Speaking to comedian and LGBTQI+ advocate Magda Szubanski on Friday's episode of The Project, the mum-of-one said the barrage of abuse is "exhausting".
"It doesn't go away and it's there all the time and it's exhausting," she said.
"You wake up for a new day and it's there again, and you just can't escape it."
Alex Nation shares how The Bachelor affected her life. Post continues after video.
According to Nation, the abuse started the moment Richie Strahan chose her as the winner of his season of The Bachelor. Audiences were angry he had chosen her over runner-up, Nikki Gogan.
Years later trolls would then send her hate directed at her subsequent relationship with Maegan Luxa, and her brief fling with Bill Goldsmith on this year's Bachelor in Paradise.
"I woke up the next morning after the finale, getting ready to do all of my fun radio rounds with Richie and then it was just a barrage of hate and trolling and private messages," she told Szubanski.
While most of it "is silly," she's also received messages telling her to take her own life, with others questioning her ability to parent her seven-year-old son, Elijah.
"I'd get messages from people saying your son should be in foster care, he's better off without you, he should be with his dad full time," she said.
"I have been sent a step-by-step of how to kill myself, [with] pictures of how to do it. I've been told that I'm better off dead and my son's better off without me.
"Yeah, really awful stuff."