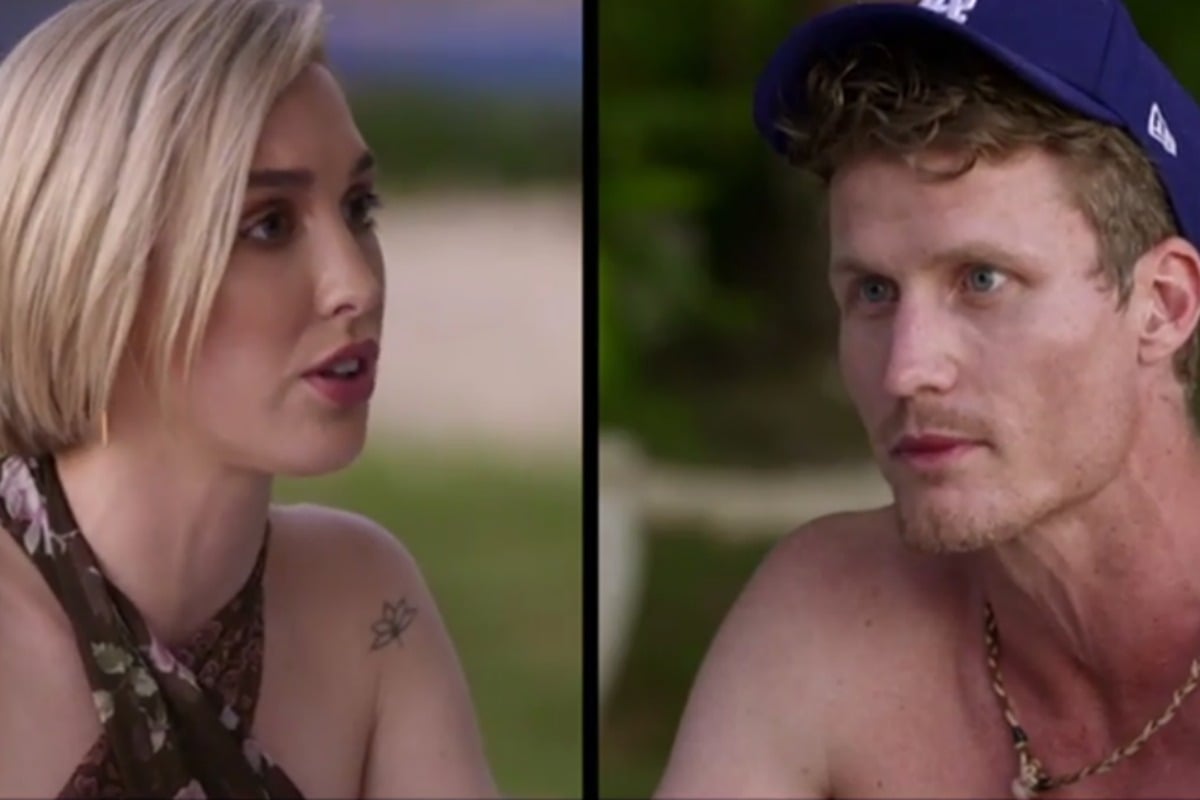 When Richie Strahan and Alex Nation walked away hand in hand from The Bachelor finale in 2016, it seemed like they were going to get their reality TV happily ever after.
But within months, their relationship was over and Alex had moved on with her AFL team mate, Maegan Luxa.
Neither Richie or Alex spoke publicly about their breakup, and the world was kept in the dark about what really happened between the pair.
Until now.
Watch: Richie and Alex confront each other on Bachelor in Paradise. Post continues after.
The much-hyped episode, which promised Richie and Alex locked in an intense confrontation about their breakup, finally aired tonight, and while the "grubby details" Richie had hinted at when speaking to Osher as he entered the resort were not revealed, it seemed as though it was a long overdue discussion that left them both with closure.
In the lead-up to the episode airing, Alex had told the Kyle and Jackie O show she actually broke up with Richie over a text message.
"I dumped him over text message," she told the radio duo on Tuesday.
"It was the nature of the situation and I kind of just shut down and that's how I dealt with it."