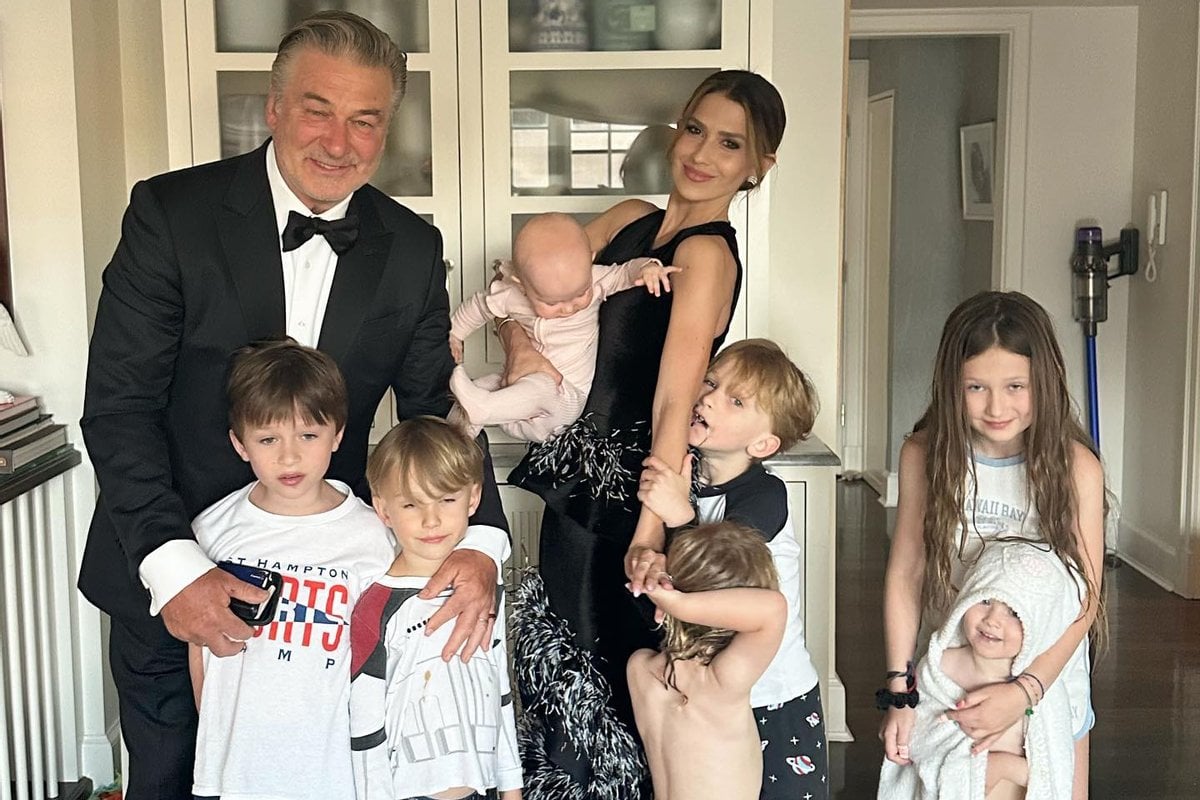 For much of his career, Alec Baldwin could just get on a plane to wherever his next acting job was, alone, no questions asked.
These days, with seven young children with his wife Hilaria (Hillary?) Baldwin and multiple nannies – because, like I said... seven young children – it's a little more difficult. Especially because planes to LA might not have business class space for them all.
"Nannies, kids, my wife," he said in a new interview with Kelly Ripa on the Let's Talk Off Camera podcast, listing off the 11 other people who need plane tickets when he travels for work.
"They don't even have 11 seats in the business class section of the plane."
That's a celebrity quote of the year contender for me. It's the most gloriously out-of-touch thing I've heard in ages. I'm obsessed with it.
He also recalled a work trip to California that required him to pay for four adjoining suites in a hotel in order to fit everyone in. Then he realised he was not going to make any money from the job.
"I look at my wife and I go, 'You realise we're not going to make a dime, we're not going to make one cent. Here we are, mashed potatoes [are] $20 room service, a Diet Coke is $11, you realise we're not going to make a penny'.
"The private plane, the hotel, the room service. We're going to break even on this job I'm doing."
Now that might be a runner-up celebrity quote of the year contender. At the risk of sounding like the 'millennials spend too much on avocados' guy... does he know he doesn't HAVE to buy the $11 Diet Coke?
Although, it would make for fewer ridiculous quotes, which that would be sad for us.
Because life with seven children under 11, multiple nannies, a penchant for business class and $11 Diet Cokes is, shockingly, quite an expensive logistical nightmare, Baldwin has considered a creative solution.