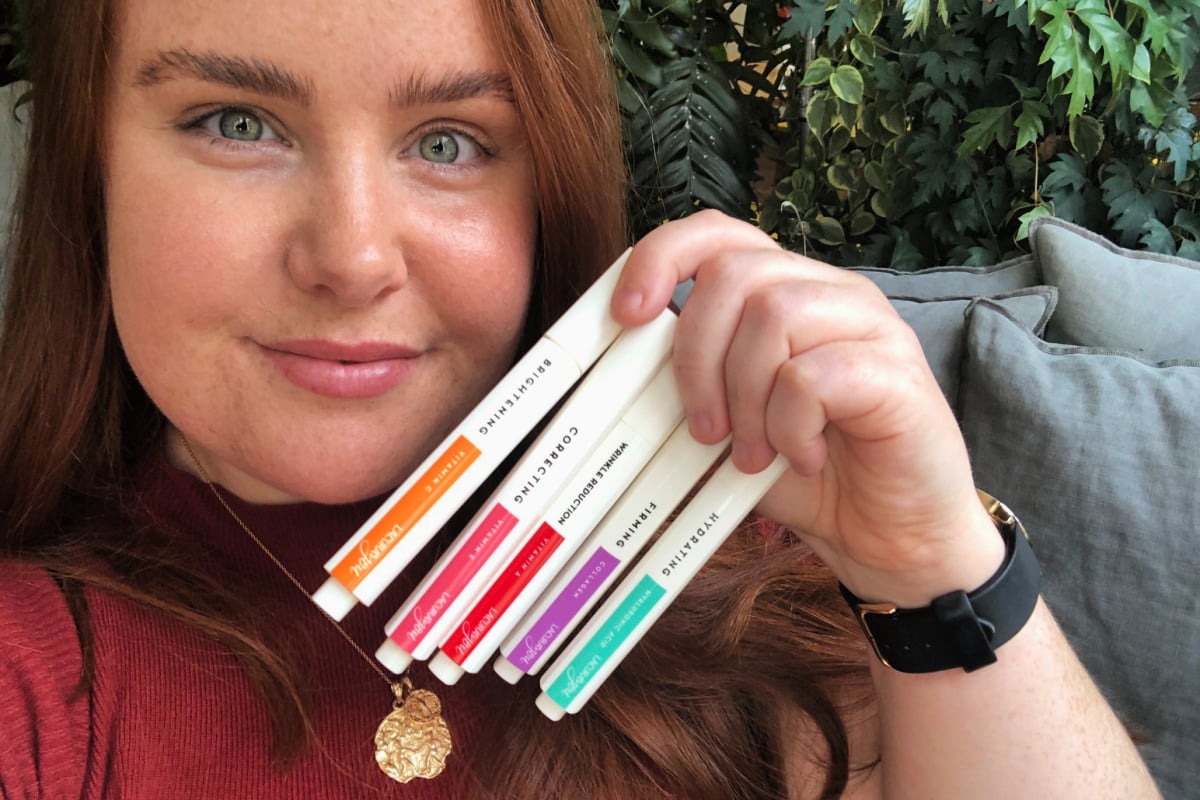 German budget retailer ALDI is known for many things. Many cheap things, like discounted Dysons, cheap-as-chips workout tights and outdoor furniture sets, to name a few.
But we're not here today to talk about all that. We're here to talk about ALDI beauty.
Side note – here are seven simple tips to improve your skin while you're snoozing! Post continues after video.
On any given day, beauty addicts and novices alike can be found scouring the shelves of their local ALDI for some of their great in-house skincare and makeup buys (here are 17 of the best ALDI beauty products we've found). But this weekend, they'll be elbowing each other out the way to get their hands on the retailer's brand new skincare range LACURA You.
LACURA You is an extension of ALDI's already popular LACURA skincare range of serums, moisturisers and cleansers, but with a twist.
The range, which will be on sale as a part of the Saturday November 23rd Special Buys sale, includes custom 'bases and boosters' you can mix together to target specific skincare concerns like uneven skin tone, dull appearance, dry skin, wrinkles or loss of firmness. The prices are also ridiculously cheap – $5.99 for a moisturiser and $7.99 for the booster serums.