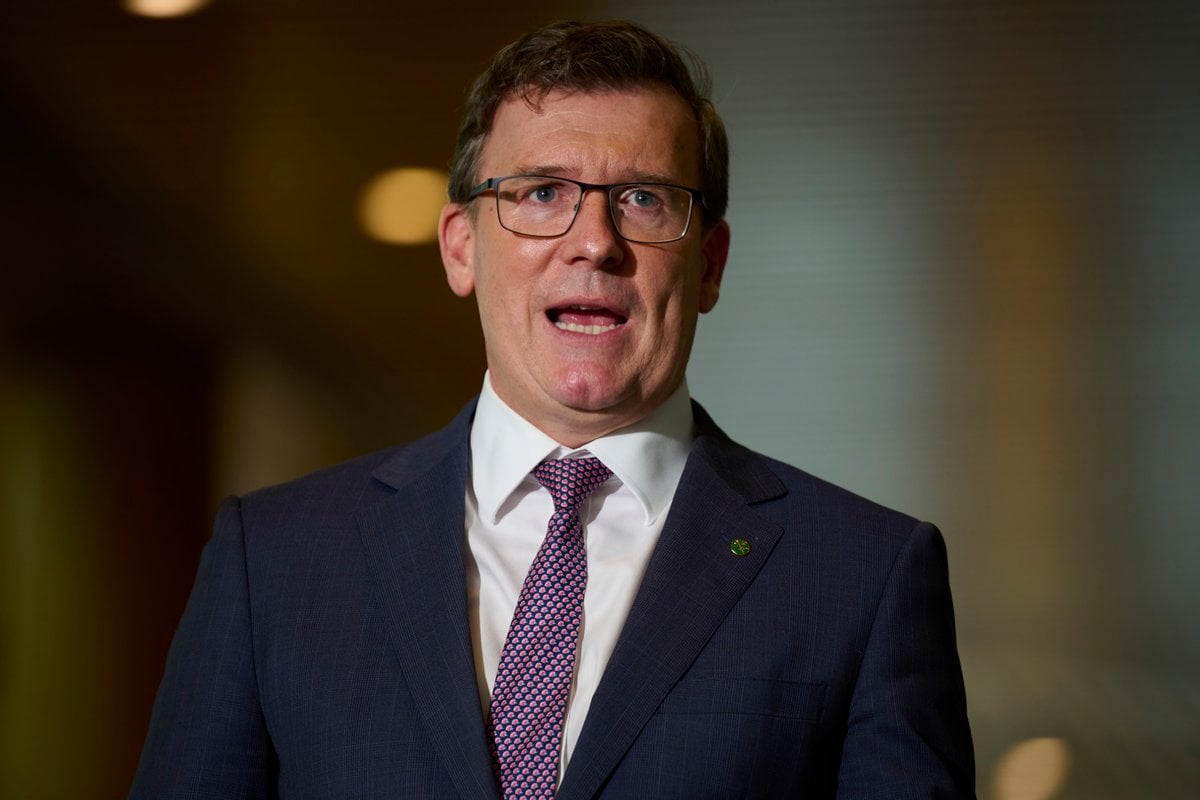 This post deals with abuse and may be triggering for some readers.
Education Minister Alan Tudge will stand aside amid an investigation into allegations that an affair he had with his former staffer was abusive. 
In a press conference in Canberra, Rachelle Miller said that it had taken her a long time to "face the truth about what happened" but that the " memories are clearly etched in my brain".
"This relationship was defined by significant power imbalance. It was an emotionally and, on one occasion physically abusive relationship," she said.
On Thursday, Prime Minister Scott Morrison announced the 50-year-old agreed to leave cabinet while his department investigate the abuse allegations raised by former press secretary Rachelle Miller.
"These issues are obviously deeply concerning and, I know, deeply distressing, for Ms Miller, minister Tudge and the families affected by these events," Morrison told parliament. 
"It's important these matters be resolved fairly and expeditiously. To this end, the minister has agreed to my request to stand aside while these issues are addressed by my department."
Miller made her consensual relationship with Tudge public a year ago but wanted to share more of her story on Thursday in a plea for change to workplace culture in Parliament House.
Read more: "Appalling and distressing." Everything we learned from the review into Parliament House's workplace culture.
She said the minister repeatedly chastised, bullied and belittled her, outlining methods of coercive control.
On one occasion, she alleges Tudge kicked her until she left his bed after her phone rang early one morning and he became frustrated it woke him.
Listen to The Quicky, Mamamia's daily news podcast, on how we end sexual harassment at work. Post continues below.
Rachelle Miller said she felt "scared" and "ashamed".  
While Miller acknowledged her relationship with Tudge was consensual, she said it was much more complicated than that.
"I was so ashamed, so humiliated, so scared. I was exhausted. I told a small part of the story," she told reporters in Canberra on Thursday.
Miller said speaking through the media was the only way the government would listen to calls for changes to parliament's workplace culture.
She said no one from the government, aside from one female chief of staff sending a text, contacted her to see if she was OK after she went public more than a year ago.
Her repeated pleas for meetings with the prime minister and ministers, including Linda Reynolds, fell on deaf ears, she said.
"When I spoke out more than a year ago... I wanted to spark a debate, but I was too unwell to continue to publicly advocate," she said.
"All I ever wanted was for the government to listen and to acknowledge our experiences in this building."