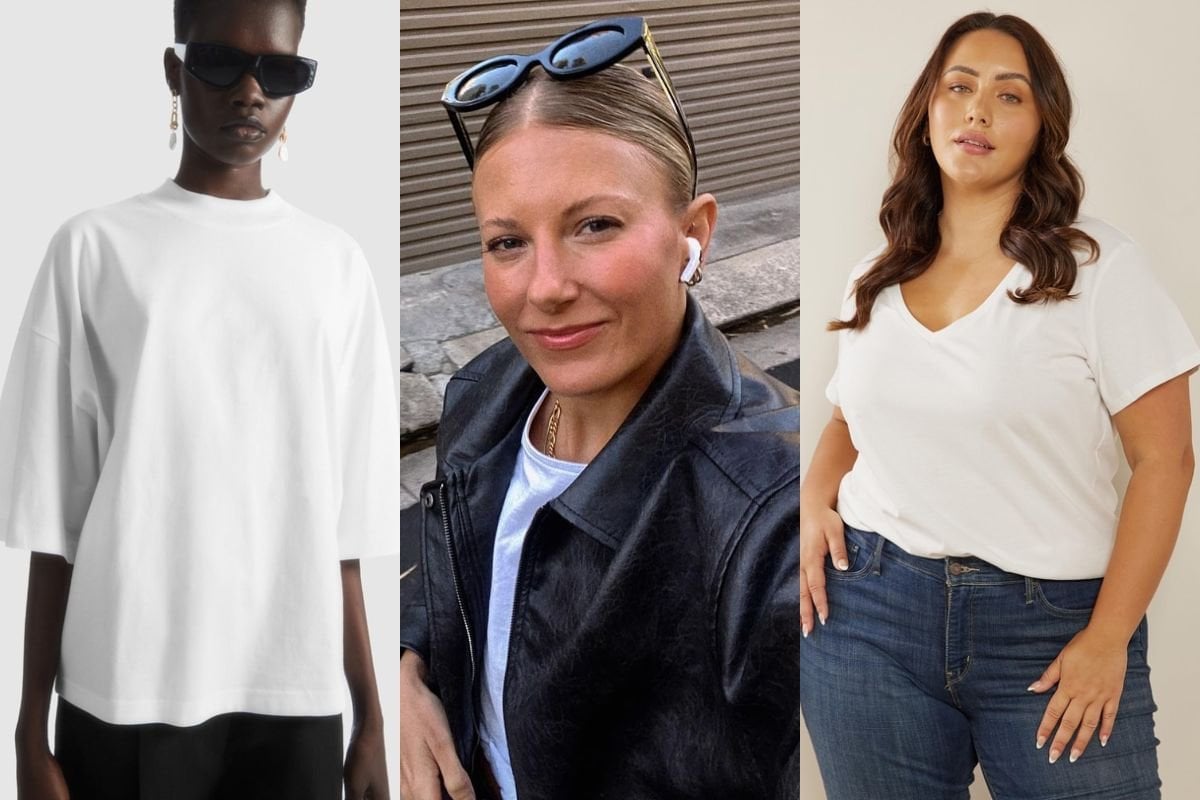 There are very few items of clothing that we consider as important as the plain white t-shirt.
Sure, staples such as a pair of light-wash jeans and a tailored black blazer are important when creating a well-rounded wardrobe, however, without a white tee, it all falls apart.
Believe it or not, there's a lot that goes into finding the perfect white t-shirt, and despite it seeming like a pretty straightforward process, there is quite a bit of thought that's required when shopping for one.
Watch: Paula Joye - How To Wear A White Shirt. Post continues below.
First, you need to figure out the type of fit you prefer. Did you want it to be tighter or more boxy? What about the length? Do you prefer a longer or shorter hem?
Then, it's time to think about the material. How sheer did you want it? Did you want the shirt to be more of a breathable fabric? Or something that's thick and holds its shape?
No two white t-shirts are the same, and because it's easy to feel overwhelmed, we consulted with Lisa Bean, Senior Designer Buyer at The Iconic.
Listen: 6 Trends To Instantly Upgrade Your Style. Post continues after audio...