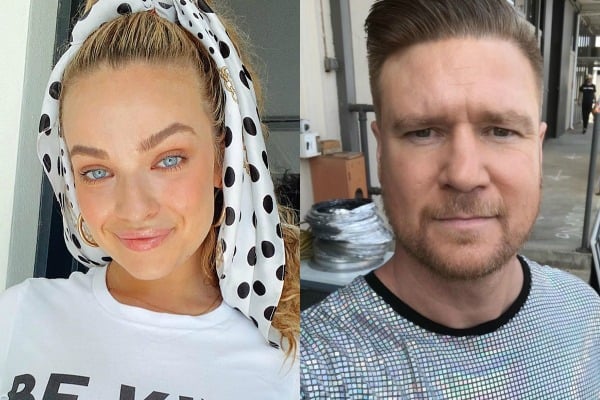 Stop. 
We're bored in the house and we're in the house bored.
Hence, we would very much like to divert your attention to the feud currently unfolding between Abbie Chatfield and Dean Wells, with a surprise guest appearance from Jamie Doran. It's breaking news. Settle in.
You see, former Married at First Sight groom Dean Wells commented on a post by Abbie that read: "ha the klan has written a lot of books too. A lot of crazy extremists write books. Its [sic] not hard. Especially when you have a degree in gender studies from Adelaide Uni."
The relevance of his comments right now remains unclear but ANYWAY.
The Bachelor's Abbie Chatfield posted a screenshot of his comments, with the words, "Just a reminder that Dean Wells compared feminist literature to the [white supremacist group] KKK as an attempt at a hot take. Uneducated and dangerous."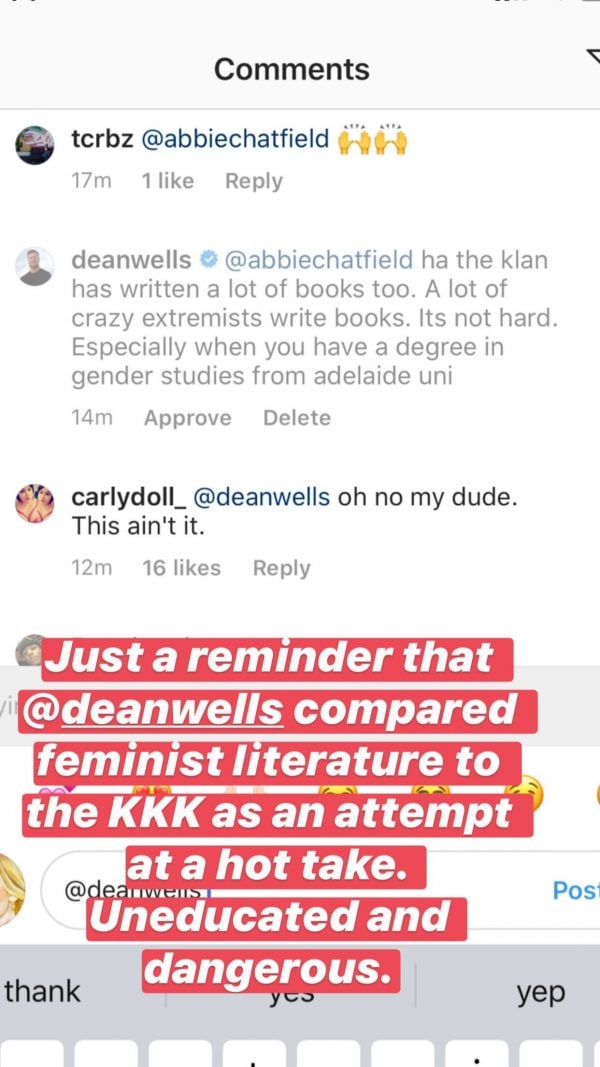 Then, the two reality stars shared the contents of their private conversation, which inevitably turned messy.
Posting a screenshot of their DMs to his story, Dean Wells showed that he sent Abbie a screenshot of some tweets shared by well-known feminist author Clementine Ford.
According to Dean's screenshot, Abbie ostensibly just laughed at the screenshot which included the tweet "Kill all men".