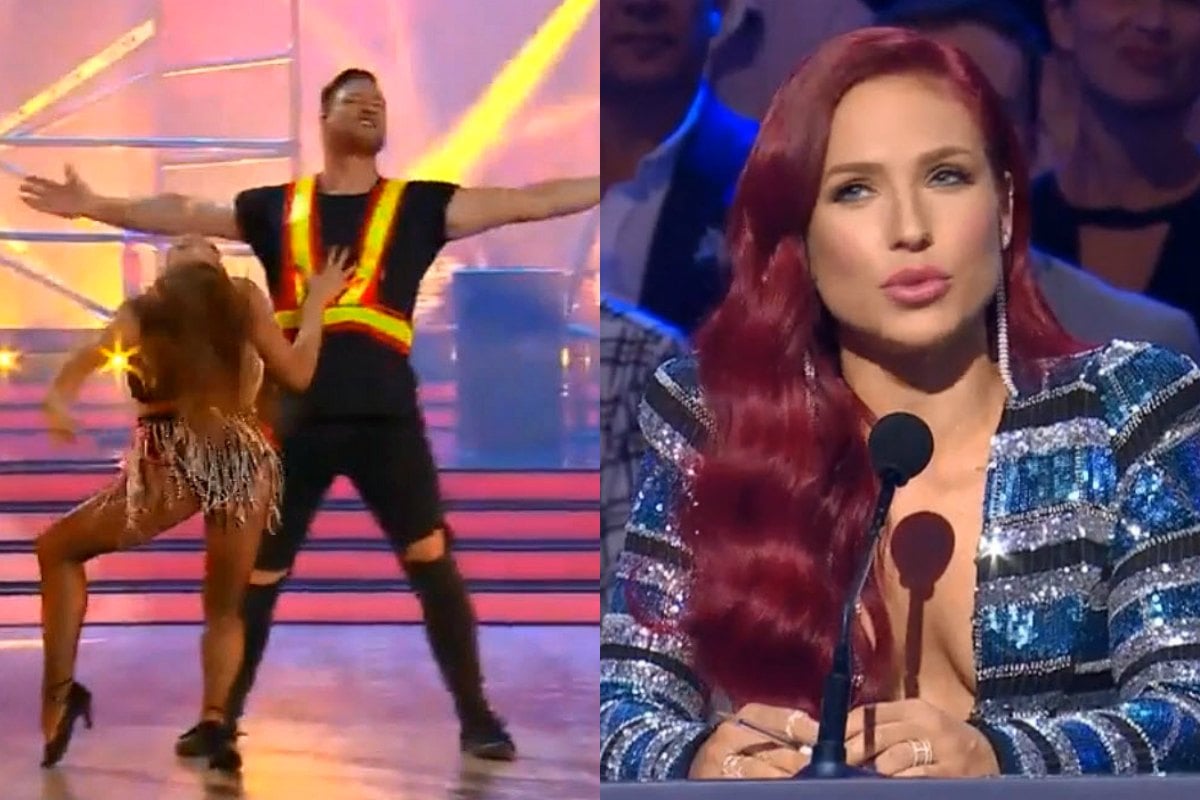 It's estimated that the average person will change careers five to seven times in their working life.
For example, former Married at First Sight groom, Dean Wells, has gone from marketing expert to reality TV husband, attempted rapper and now he's embarked on something completely different.
You see, in 2017 he proved he wasn't very good at being married. A few weeks into the 'social experiment', he cheated on his wife, Tracey Jewel, with fellow contestant Davina Rankin and now he's pivoted into the world of dance.
But we're not sure he… should have. In true Dean fashion, the 42-year-old has network-swapped from Channel 9 to Channel 10 to compete in Dancing with the Stars, which premiered on Sunday night, and he did things we cannot unsee.
Watch a snippet of Dean on Dancing with the Stars and prepare to never be the same again. Post continues below.
Truth be told, we are not dance experts.
We don't really know what goes into a 'cha-cha' but we're pretty certain it's not a 'singular worm.'