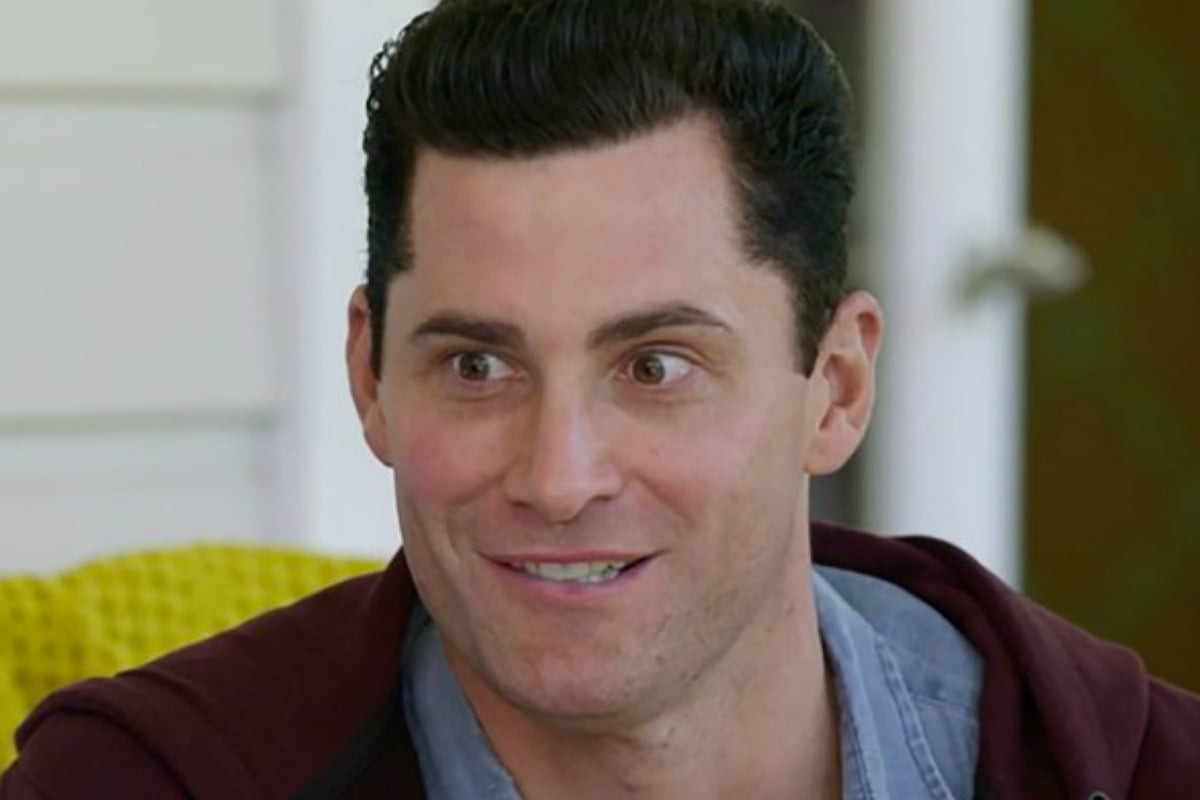 Last night we saw this season's "stage five clinger" Jamie Doran kicked out of The Bachelorette mansion, but not before he tried to lock Angie Kent down for a future coffee date.  ¯\_(ツ)_/¯
We all know about the editing that happens on reality TV, and Jamie is annoyed we didn't get to see more of the connection he built with Angie over the two months (because there were connections "times 100" he told Mamamia).
What Angie Kent's relationship is like now. Post continues after video.
But at the end of the day, Jamie thinks what he saw on screen was the "true Jamie" and after chatting to the firefighter ourselves, we can quite safely confirm that it's clear that Jamie just doesn't really… get it. By that we mean he's completely oblivious to the fact that his intense, and at times possessive, behaviour wasn't exactly, great.
"I'm not going to deny I'm quite an intense guy and I'm competitive. I was in there for her," Jamie told Mamamia
He added that he "has no regrets," before proceeding to turn the focus to the men that "threw him shade" and who talked badly about him in front of Angie's parents.
"It annoyed me that he [Carlin] got asked the question from [Angie's] dad about who she should steer clear of and he didn't mention it to me after. The other boys came and explained to me why they said it but Carlin never approached me. He was never transparent," he told Mamamia.