Zara's Australian online store launched earlier this week and if you haven't lost hours of your life lost browsing the site and drooling over this pastel pink power suit then congratulations, you have a lot more self control than I do.
Most Australians discovered the Spanish retailer during visits to Europe where the stylish pieces with affordable price tags were so different to what was on offer – at the time – at home.
It's now been seven years since Zara's retail stores arrived Down Under so the online service has been long awaited, particularly by fans who don't live near the brands' capital city stores.
So has it been worth the wait? The short answer is yes.
You see, there's a few features on Zara's online shop that give the retailer a huge edge over online competitors.
The first is how it helps with sizing.
As I've previously admitted, I'm not a big online shopper, largely due to the inability to try things on before purchasing.
The "Find my size" feature seeks to rectify that.
When you've found a piece you like the look of, simply scroll down and select 'Find my size'. You'll then be asked to put in your height and weight, followed by how you want the piece to fit. Do you like it tighter, looser or perfect? Select and then press apply and the site will tell you what size you'll be in that particular piece. Genius.
Mamamia's Page Editor Polly Taylor also found the feature a big help.
"I've wide hips and a comparatively small(ish) waist so sometimes shopping for skirts and pants is hard. I sit somewhere between a 12 and a 14, and a M and a L – I never know which way to go, it can totally depend on the garment," she says.
"This sizing feature was amazing. It took into account my height, weight, age, and specific body type to help me select the right size, saving me from the time consuming returns/re-ordering process."
Another bonus?
Exchanges and returns are free of charge, providing they're done in 30 days AND you can return an item in-store (providing it's in the same country of purchase). (Post continues after gallery)
What the Mamamia team are loving on Zara's online store.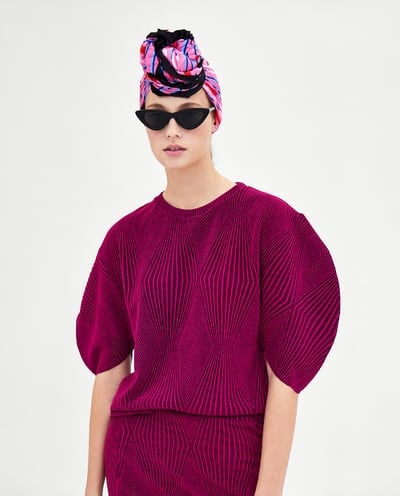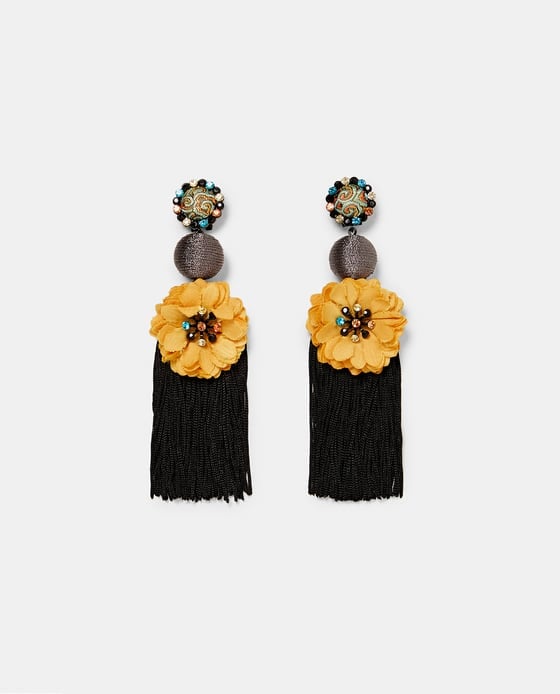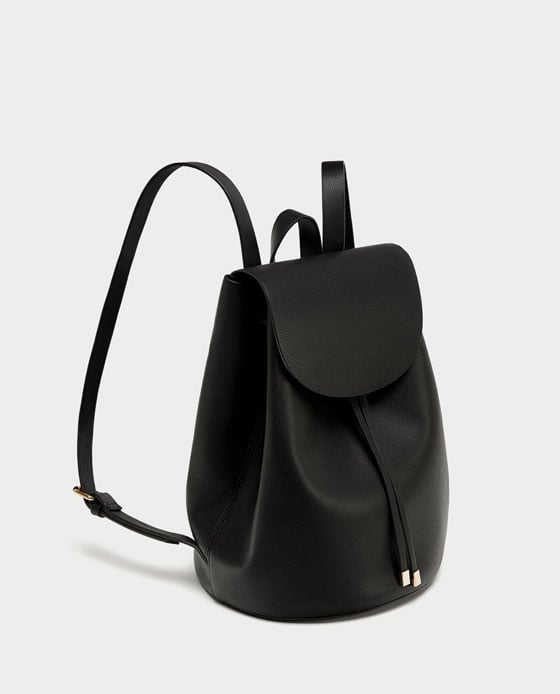 Next day delivery is available to the major cities of Sydney, Melbourne, Adelaide, Perth Canberra and Brisbane for $7.95, or free for all orders over $75.
Place an order before 2pm on a weekday in Sydney and you can get same day delivery, delivered between 6-9pm to residential addresses.
The real deal-clincher, however, is the option to have your package delivered to a Zara store of your choice if you don't want to risk missing a parcel delivery or it's easier to get to. Clever.
There is a lot to choose from – literally thousands of items – so making use of the filter system will also save you time. You can limit by characteristics, colour, size and price which is super handy.
Asking around the office for people who've already ordered from the site – just follow the packages – and I'm hard pressed to find any complaints. One person received her order within 16 hours which doesn't beat The Iconic's 3 hour delivery, but is impressive for online shopping nonetheless.
With so many online retailers to choose from, it's the little things that make the customer experience a great and easier one that will guarantee success.
And so far, Zara is nailing it.
If you wear denim jeans, you have to hand over your feminist card, according to Caitlin Stasey. Ridiculous, or not? The Mamamia Out Loud team discuss.
Shout out to all Dads.
Here at Mamamia we are always looking for ways to make Mamamia even better. Dads, we need you to help us do that by filling out this quick 15 min survey for us. Click the button below for your say.

Want to win some skin care goodies? Like to have your opinion heard?
Take our short survey now for your chance to a win a skin care pack.