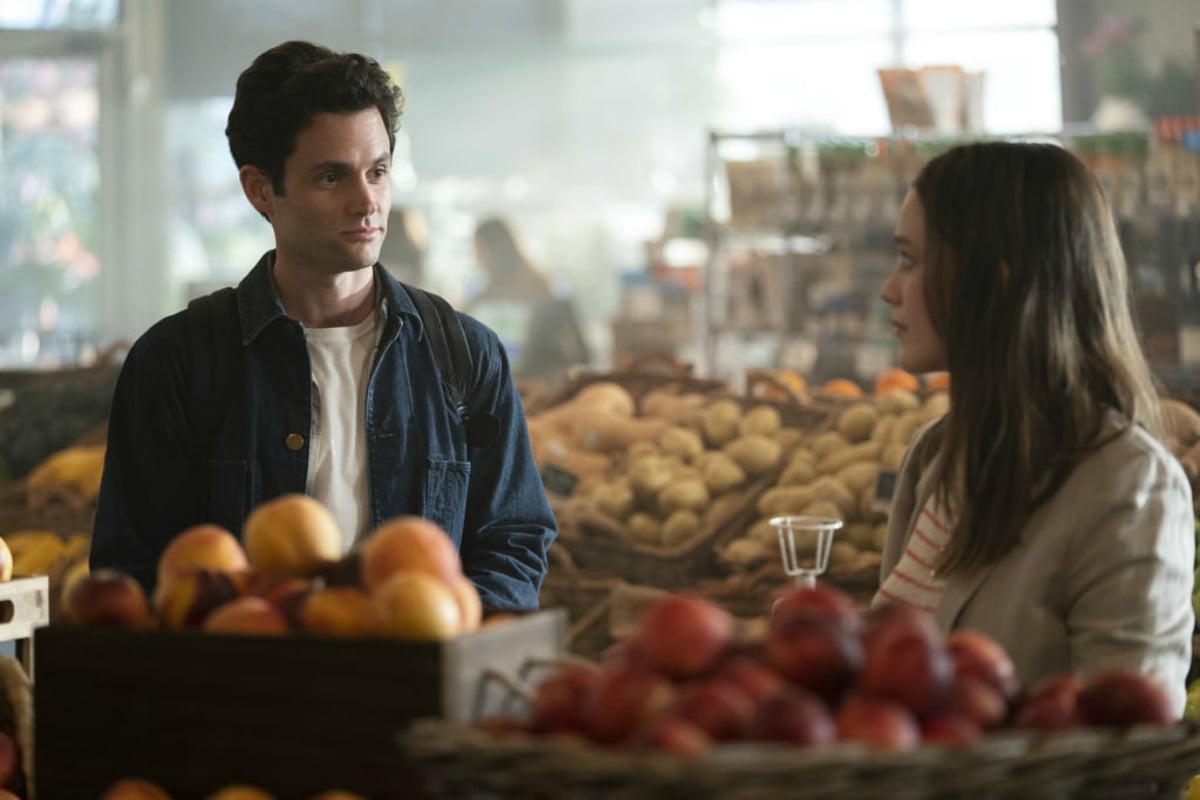 Warning: This post contains spoilers for season two of You. Continue reading at your own risk.
On Boxing Day, Netflix gifted us with a brand new season of You and although it's only been out for a few weeks, the new season has been absolutely devoured by fans.
The second season of the thriller series, which takes place across 10 chilling episodes, follows former bookstore clerk Joe Goldberg (Penn Badgley), now known as Will Bettelheim, as he moves from New York to sunny Los Angeles.
Watch the haunting trailer for season two of Netflix's You. It's a lot. Post continues below.
Upon moving to Los Angeles in the hopes of leaving his past behind, Will meets his new obsession – chef Love Quinn (Victoria Pedretti).
And as expected, things soon turn… dark.
Joe's former victim, Candace, is back and eager for revenge and it turns out some new cast members aren't exactly who they seem.
The Mamamia Out Loud team discuss their favourite TV shows from 2019. Post continues below.
From celebrity cameos to subtle nods to season one, here are some of the details you may have missed in season two of You.
The woman who tied Joe up.
While attempting to get intel on Love, a woman, who came across Joe snooping around her home, tied him up.
But this is where things get really weird…
The woman who tied Joe up is actually Gracie from The Nanny.
Yes, really.
Madeline Zima, who appeared in The Nanny from 1993 to 1999, is now 34 years old.