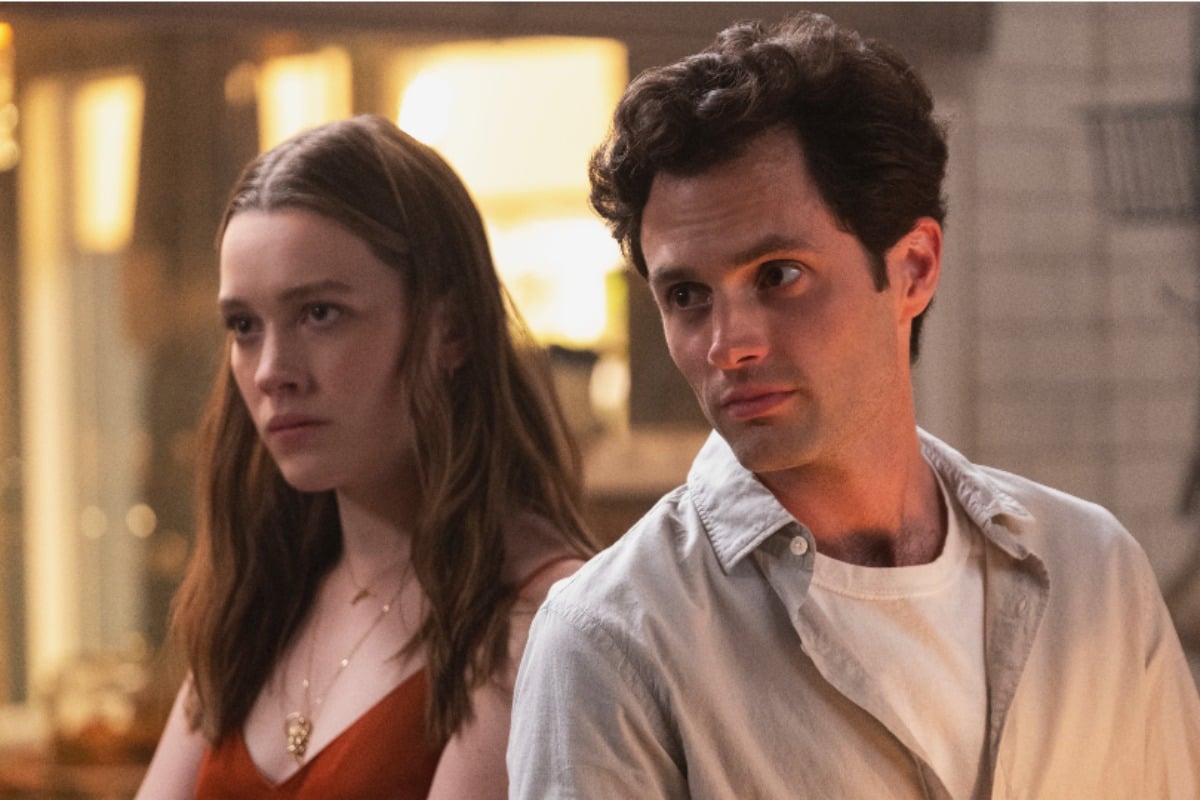 Warning: This post contains spoilers for Season Two of You. Continue reading at your own risk.
As a Christmas present to all of us, Netflix has welcomed back the unnerving presence of You's Joe Goldberg (Penn Badgley) and we like this a lot.
Like, problematic levels of a lot.
Now known as Will – because serial killers can change their names as they please – the former bookstore clerk has moved from New York to sunny Los Angeles in order to diversify his stalking ways.
Watch the haunting trailer for Season 2 of Netflix's You. It's a lot. Post continues below.
The change of scenery also leads him to his new obsession – the doe-eyed Love Quinn who's played by Victoria Pedretti (you might recognise her from The Haunting of Hill House). Like Joe, the aspiring chef has a troubled past and despite living in the influencer capital of well… the world, she's completely disinterested in social media. Instead she'd rather 'lead an interesting life,' whatever that means.
Her optimistic and artistic disposition aside, there's something not quite right about Love, and for a moment it seems like Joe has met his match.
Absolutely no one:

Joe: pic.twitter.com/QBJZifHrmw

— FreshFaceHoney ???? (@TheeOnlyOciera) December 26, 2019