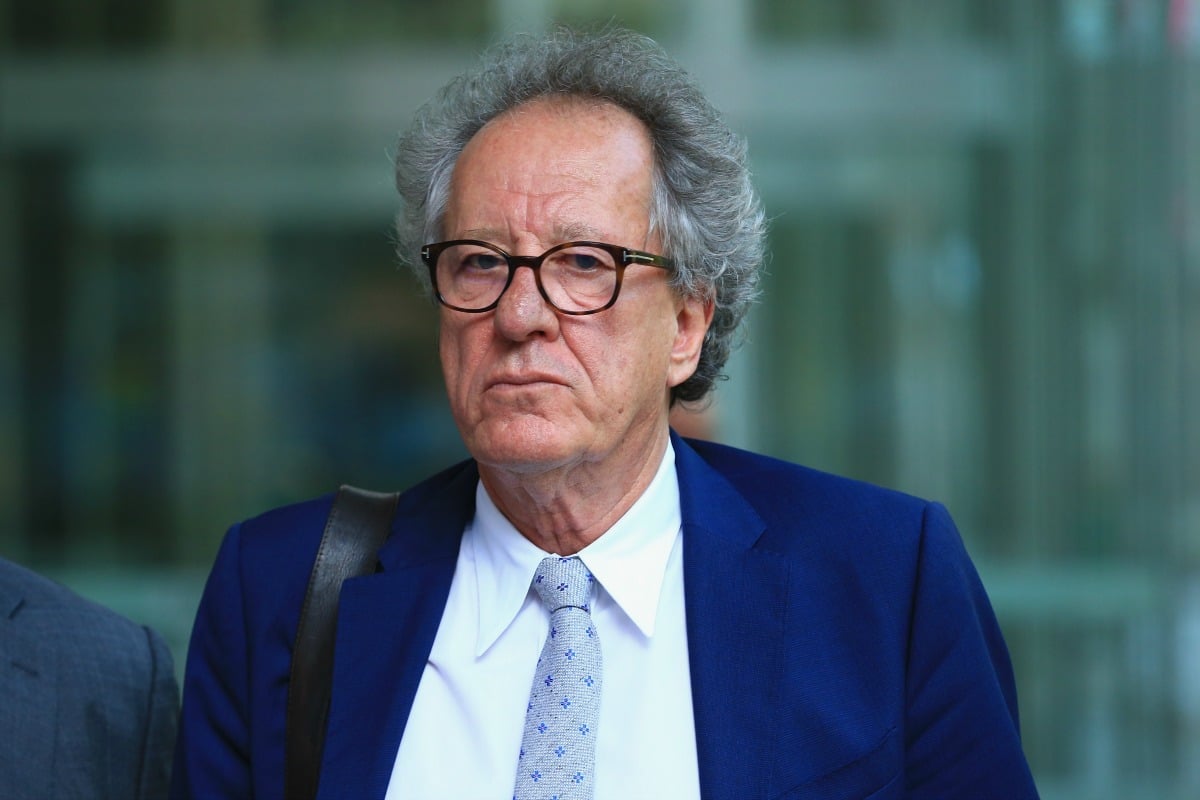 Eryn Jean Norvill has told a court it "couldn't have been an accident" when Geoffrey Rush allegedly touched the side of her breast during a scene where her character was dead on the stage.
The young actor on Tuesday said they were in the midst of a preview performance of King Lear at the Sydney Theatre Company when Rush stroked across the side of her right breast and on to her hip.
She said it hadn't happened before, with Rush usually touching her face and sometimes her head, shoulder and arm during the scene.
"It couldn't have been an accident because it was slow and pressured," she said in the NSW Federal Court on Tuesday.
Norvill was giving evidence at Rush's defamation trial against Nationwide News – the publisher of the Daily Telegraph – and journalist Jonathon Moran.
The Telegraph last year published articles about an allegation the Oscar winner behaved inappropriately toward a co-star – later revealed to be Norvill – during a production of King Lear in 2015 and 2016.
Rush, 67, denies the claims, including that he deliberately touched Norvill's breast, and argues the newspaper portrayed him as a pervert and a sexual predator.
Norvill, when asked by defence barrister Tom Blackburn SC how she felt when Rush allegedly touched her breast, said she was probably frightened and confused while "trying to make sense of what Geoffrey's intentions were".
"At the time, I was on stage with my eyes closed playing a dead body, so I probably felt very trapped," she said.
She said she'd already felt shocked, "belittled and embarrassed and, I guess, shamed" during rehearsals for the scene when she heard titters of laughter as she lay on the ground and opened her eyes to see Rush allegedly making groping gestures above her chest.
She told the court he was bulging his eyes, smiling and licking his lips.