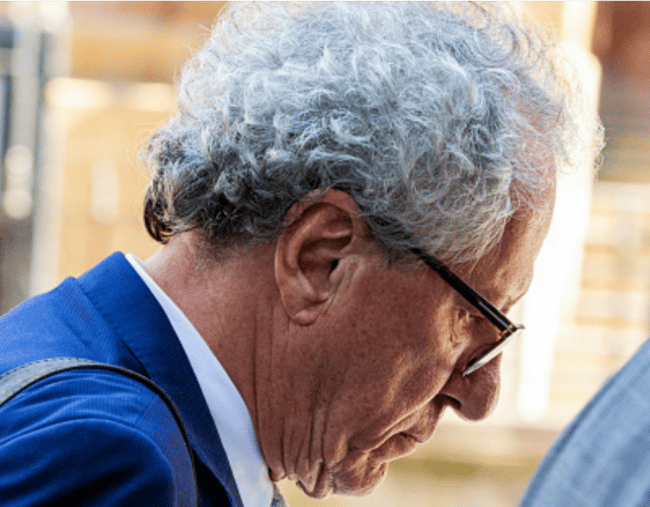 With AAP. 
Appearing in the Federal Court of Australia this week, actor Geoffrey Rush has become the first person in the post #MeToo world to sue a publisher for defamation over allegations of inappropriate behaviour.
In late 2017, in the wake of the Harvey Weinstein allegations, The Daily Telegraph published a photo of Rush on its front page, beside the headline, 'King Leer'. The article claimed that during the Sydney Theatre Company's production of King Lear in 2015 and 2016, the 67-year-old acted inappropriately towards another actor.
Rush is now taking The Daily Telegraph's publisher, Nationwide News, and journalist Jonathon Moran, to trial for defamation, arguing the newspaper made him out to be a pervert and sexual predator.
In court on Tuesday, Rush was questioned about a lengthy message he sent fellow actor Eryn Jean Norvill in June 2016. Part of the message read, "Apologies for missing your opening last night (I sent a scrappy hasty message through Mrs Nevin) … but I was thinking of you (as I do more than is socially appropriate…)"
The comment was followed by an emoji with its tongue out, which Rush said was intended to be "whimsy".