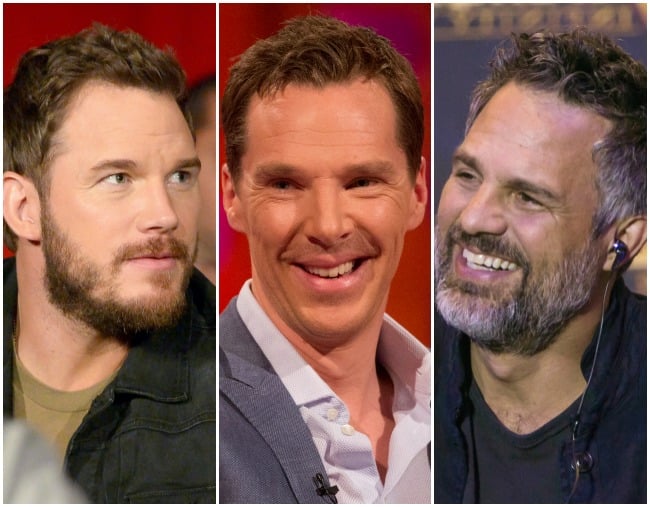 This is my favourite type of investigation.
You see, Steven Weintraub, editor-in-chief of Collider.com, has been a reporter in Hollywood for 12 years.
He's interviewed everyone from Emily Blunt to Alicia Vikander to Bill Murray to Natalie Portman to Jonah Hill, but on Saturday, he announced to his 53,000 Twitter followers that he'd just experienced by far the worst interview he'd ever been a part of.
TELL US MORE PLS.
In a series of since-deleted tweets, Weintraub shared the "completely unprofessional" experience he had with a Hollywood actor, saying he "sat down and one of the actors proceeded to be a complete f**cking asshole…"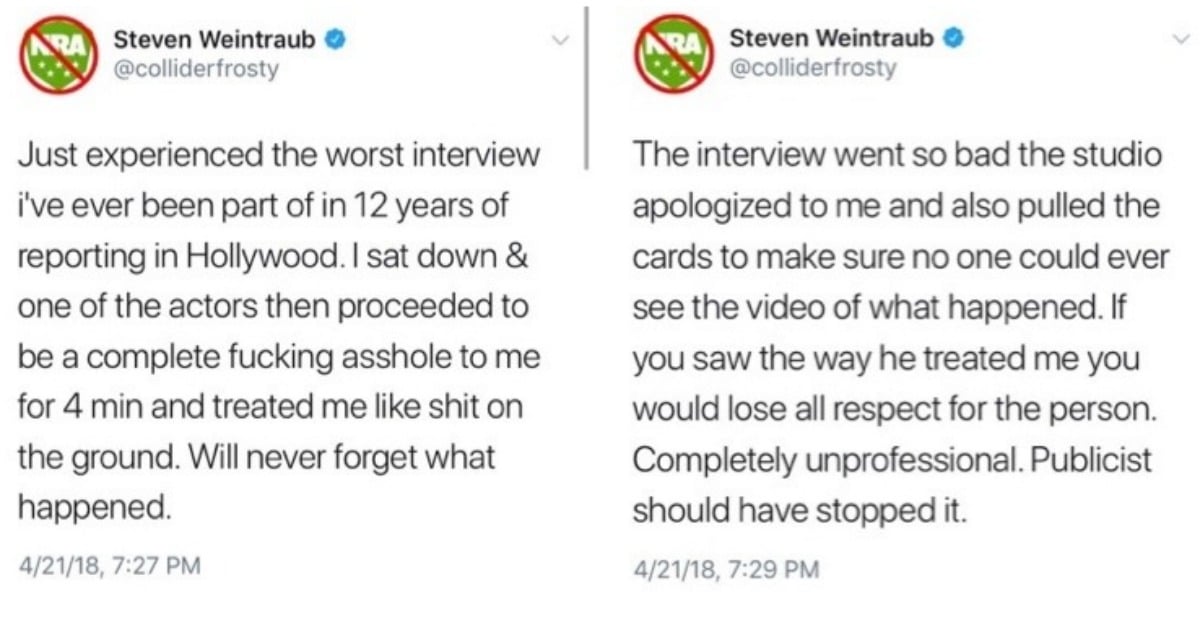 Weintraub said the interview was "so bad the studio apologised to me and also pulled the [SD] cards to make sure no one could ever see the video of what happened," and added that the general public would "lose all respect for the person" if they witnessed the way he treated his interviewer.
While some people who came across the tweet pointed out the possibility that Weintraub had in fact been rude, and the actor may have been retaliating, the reporter denied this was the case.