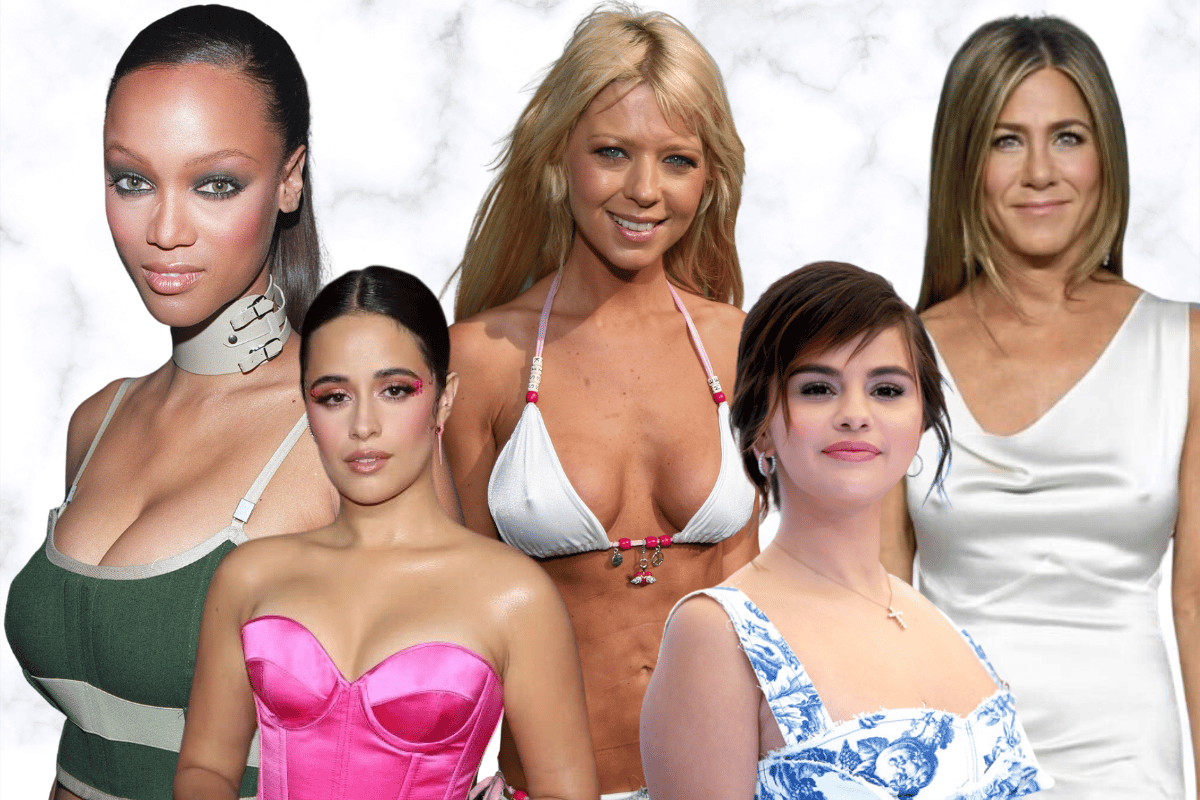 Once upon a time, there was one ugly configuration of words and images that could be slapped across every tabloid and spun into guaranteed sales.
Images of women with some sort of celebrity status at beaches, all clad in swimwear. 
A seemingly non-newsworthy event until you factor in the way the images were hunted down by paparazzi and then ruthlessly split into two camps across a series of glossy pages that were then viewed by the masses.
The 'best beach bodies' list included women who had the coveted 'golden glow' and conventionally attractive bodies, (the only kind that were allowed on movie screens at the time) featuring thin frames and uniform flat stomachs.
While the 'worst beach bodies', the real money maker behind the whole scheme, consisted of women who were not a size zero and who dared to show any hint of cellulite, stretch marks, or have the audacity to possess a non-flat stomach as they walked along the water.
For decades it was a media fixture so steeped in our culture, along with 'worst dressed lists', that you wouldn't bat an eye if the three magazines included in your weekly shop were all dedicated to ripping apart women's bodies via photos taken without their consent.
Over time, a shift in our media consumption meant that many publications had to quietly kill off the previously lucrative 'worst beach bodies' content. 
But while the title might have died off, the practice itself is still alive and well.
Listen to the hosts of The Spill break down the latest paparazzi scandal. 
Nowadays you'll find this type of content splashed across sites like the Daily Mail, where often (deliberately unflattering and intrusive) images of women in swimsuits at the beach are run with captions that describe them as 'frolicking' and 'flaunting their curves and ample assets'.  
All designed to invite negative comments about their bodies. 
The 'worst beach bodies' tagline might not be in play anymore, but women with public profiles and famous names are still living under the threat of having their swimsuit photos run through the ruthless tabloid machine, and in many cases have to plan their lives around it. 
This fact was highlighted by Grammy nominee Camila Cabello in a recent viral Instagram post where she explained the toll beach paparazzi culture takes on women who are hunted down by the cameras. 
"Every time I go to this beach club in Miami I get papped," she wrote. "Somehow, when I check-in, paps know and get me in my bikini. Every time I've felt super vulnerable and unprepared.