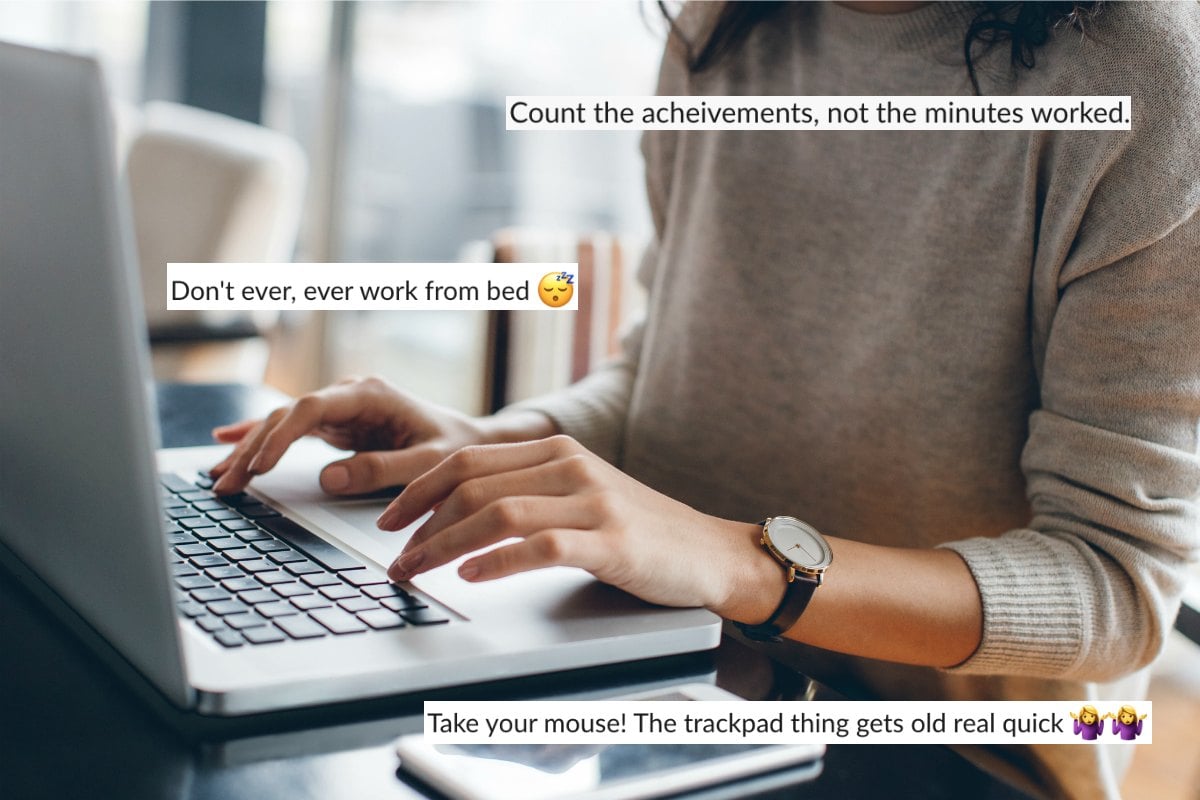 It's something we're going to have to acknowledge (and just deal with): a lot of us will be working from home in the very near future.
The reason is, of course, coronavirus. Whether it's because you're self-isolating or your office has enforced a 'work from home policy', for most of us this will mean shifting our desks to our homes.
It's understandably, a bit of a transition.
Take these work day exercise tips from the office to your home. Post continues below.
Say what you will about the constant chatter of an open-plan office, but the distractions seem to pile up once it's just you, your kitchen table (or home office, if you're lucky) and everything else that's buzzing around your home. Children, pets and that never-ending pile of washing, included.
So how do you do it? And how do you do it well?
This was the question scientist, author and Twitter user Emily Lakdawalla, @elakdawalla, asked her followers, with her post gathering over 1,900 responses so far.
Friends, there are going to be a lot of people newly working from home starting this week, and it will be a difficult transition for some. *IF AND ONLY IF you are experienced at working from home*, please reply with tips for working effectively & avoiding distractions!

— Emily Lakdawalla (@elakdawalla) March 8, 2020