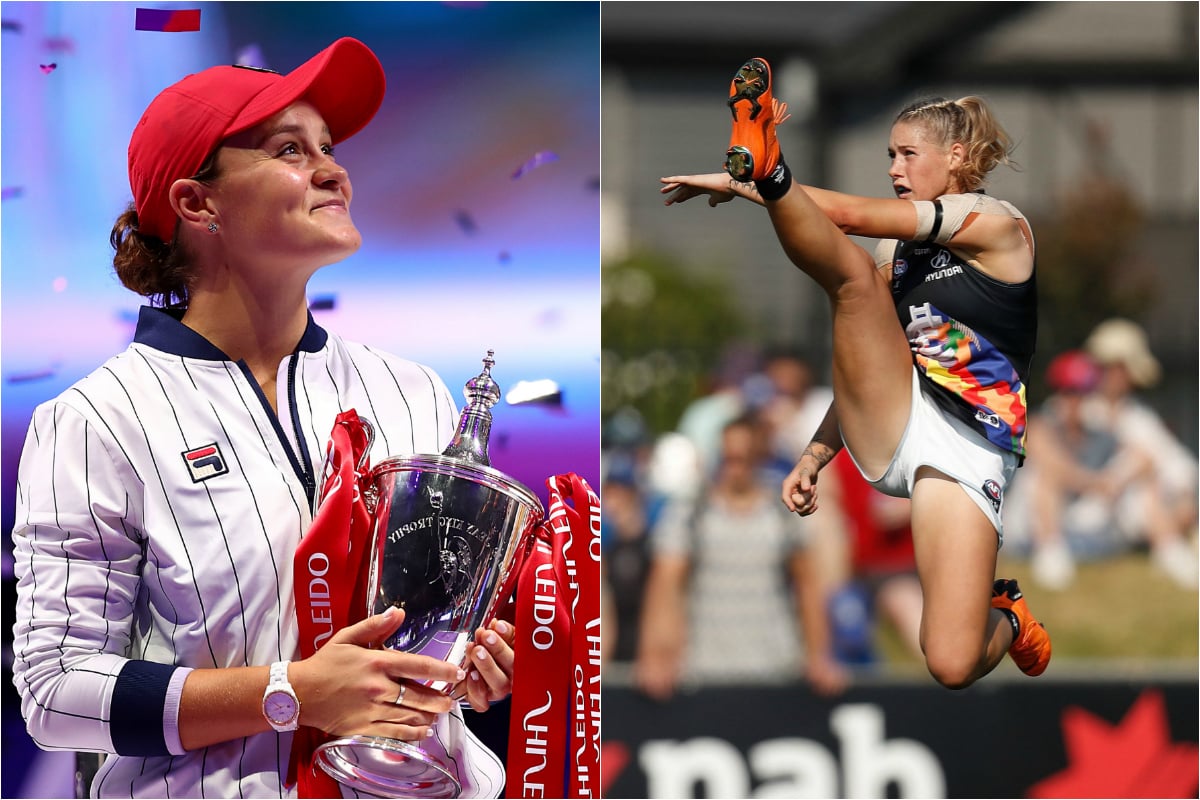 Can you hear that? That rumble, getting ever louder?
It is the Australian crowds, cheering and chanting. Lean in, listen closely to these screams of fans young and old, girls and boys, from Cape York to Carlton.
It's the sound of Australia, waking up to the power of their inspiring female athletes.
Watch: What does it take to be an Aussie sporting hero? Post continues below.
Women's sport in Australia has enjoyed unparalleled success in 2019. Our star sportswomen have soared to new heights and the crowds have been there to cheer them on.
In March, a record 53,034 spectators assembled at the Adelaide Oval for the AFLW grand final. In November, over 20,000 soccer fans flocked to watch a Matildas versus Chile match, making it the highest-attended women's football international in Australian history.
Here are just some of the top women's sporting moments of 2019 in Australia.
Ash Barty
Ash Barty, a First Nations woman who very nearly abandoned the sport in late 2014, has ended 2019 with the WTA world No.1 ranking. She is only the second Australian woman to ever hold the title.
— Ash Barty (@ashbarty) June 23, 2019