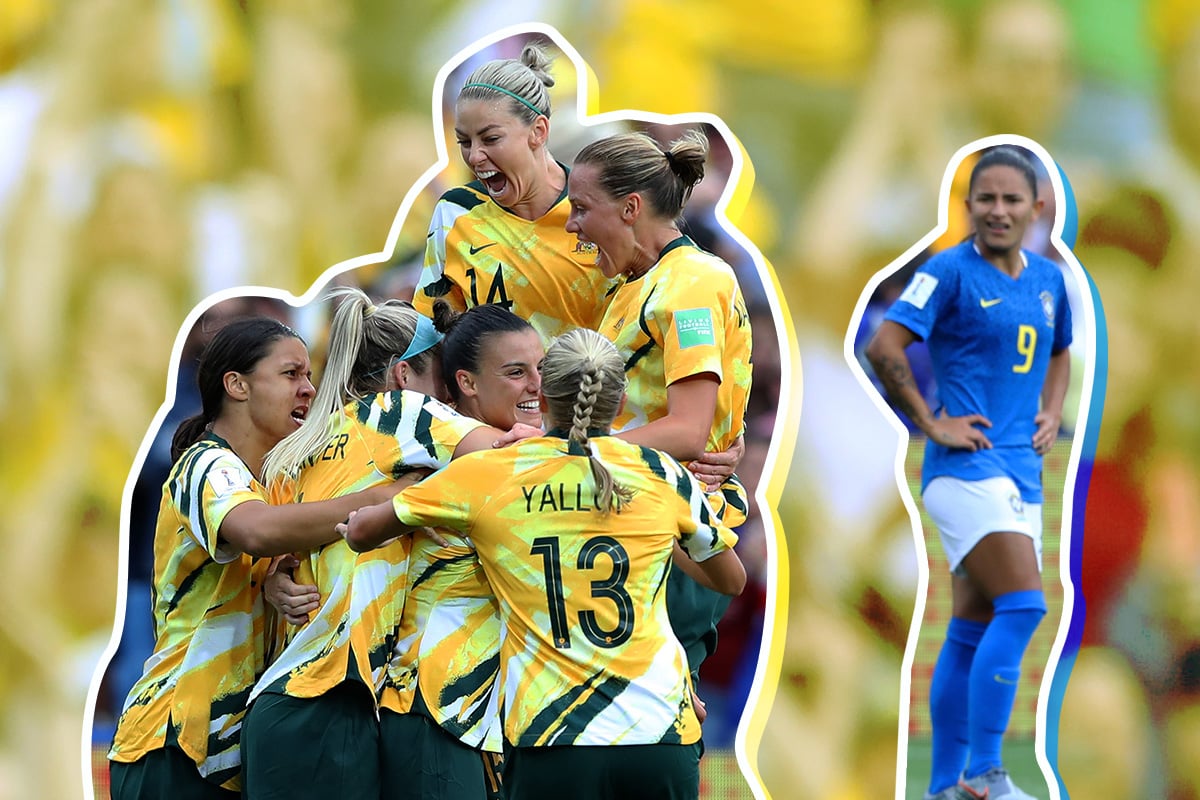 "Something that women do, I find terrible," Mike Etheridge, co-host of The Edge's Mike E & Emma radio show, explained on Thursday morning.
"With all this sh*t going on about that bloody women's soccer group – whatever they're called – and that Ash chick who won that tennis thing… I just want to say what everyone's thinking: Women's sport is boring. Like, I don't give a sh*t."
Etheridge insisted he is a "feminist" and was adamant that he believes the genders should be "equal". Except for when it comes to sport.
But it just so happened that less than 24 hours after Etheridge made such comments, the Matildas – "that bloody women's soccer group" – proved exactly why women's sport is not boring.
The Matildas, Australia's national women's soccer team, demonstrated once again that women's sport is every bit as thrilling and entertaining as men's sport.
In fact, they proved – like Ash Barty did in her French Open campaign last week – that the amusement factor of any sporting game has nothing to do with gender at all.
Rather, competitive players, close games and controversial calls are universal aspects of sport.
They are not gender specific.
The Matildas, captained by Sam Kerr, found themselves down two-nil to Brazil after 38 minutes. They were the clear underdogs.
Powerful kicks from Caitlin Foord and Chloe Logarzo levelled the score, and an own goal gifted by the Brazilians saw the Matildas out in front with 25 minutes left in the game.
In the early hours of Friday morning, Australian time, the final whistle was blown and our national women's soccer team celebrated their first World Cup win with a final score of three-two.