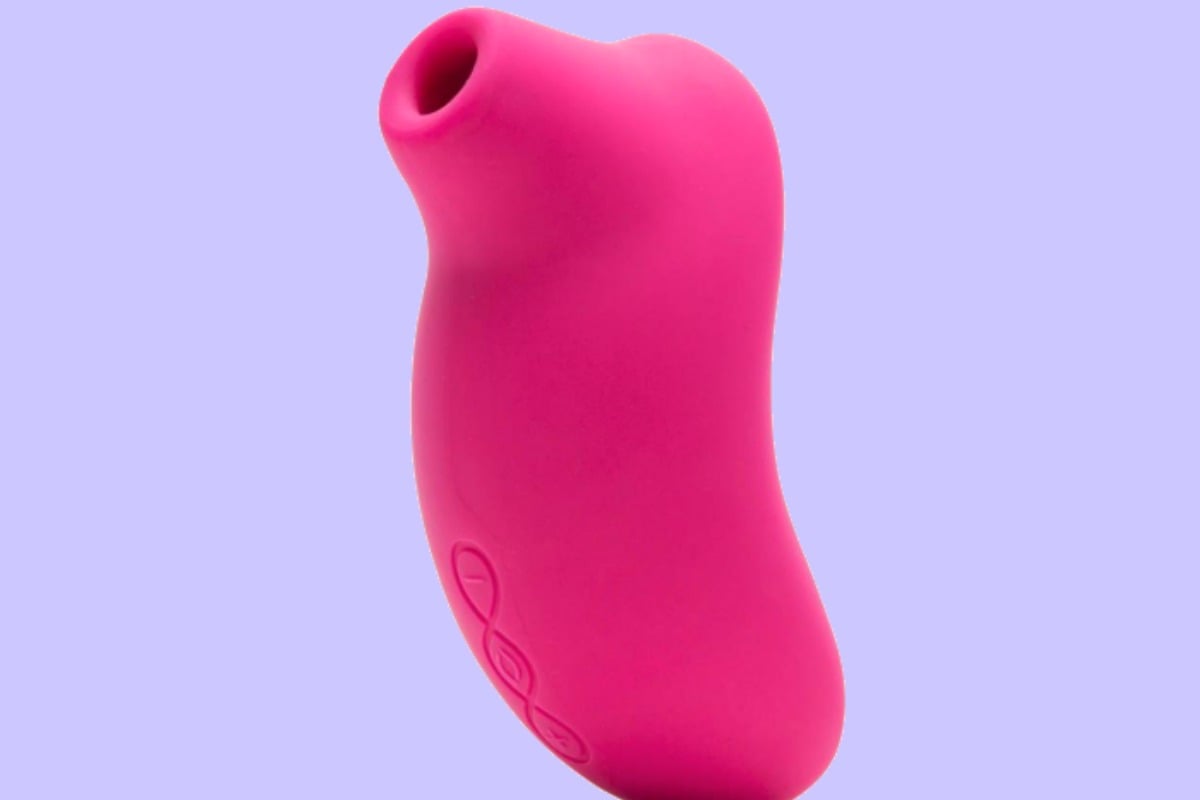 Excuse us.
But there's a new sex toy that simulates oral sex and the women of the Internet are losing their minds. 
Lovehoney, an online sex toy retailer, say that "70-80% of women require clitoral stimulation to experience an orgasm," meaning that the vast majority of women cannot orgasm from penis in vagina intercourse alone.
Clitoral vibrators and dildos have soared in popularity in the last 20 years, in no small part due to that 1998 Sex and the City episode where Charlotte becomes addicted to her rabbit vibrator.
But clitoral suction toys are very new, and they work in a different way.
The clitoral sucking vibrator works by using a combination of air and suction, and as it sucks and releases, stimulates the nerve endings of the clitoris.
Ryan Poirier, the vice president of sex toy manufacturer Epi24 USA, told Refinery29, that clitoral suction devices, "access that pleasure center in legs of the clitoris…"
Whereas vibrators focus on the superficial and exposed area of the clitoris, clitoral suction devices stimulate blood flow to the entire clitoris, which extends all the way around the urethra and vagina opening.
Women online have reported to experiencing orgasm within 60 seconds as a result of clitoral suction, while others have said that their orgasms lasted several minutes.
Megwyn White, a sexual wellness expert for sex toy brand Satisfyer says that these devices, "use an incredible wave-like pulse to coax the clitoris into orgasms that are off the charts.
"Many say that this is unlike any other stimulation that they have ever felt and actually draws out the clitoris to play and partake in deeper levels of trust and surrender while inviting the whole body to open to receiving waves of orgasm."
Goodness. 
They also don't have the characteristic buzzing of other sex toys, making them significantly less distracting.
LoveHoney sell the Lelo Sona Cerise Rechargeable Clitoral Stimulator, which offers the potential of multiple orgasms, as well as the Womanizer Starlet Rechargeable Clitoral Stimulator.
As a side note, Lovehoney products come in very, er, discreet packaging, meaning the whole office doesn't have to know what that new delivery is on your desk.
*This post isn't sponsored, but some anonymous women in the office did try the product, and said it's everything it's cracked up to be.
Have you tried a clitoral suction toy? What was your experience?